— -- Alaska Air's acquisition of Virgin America may actually mean good news for some passengers.
Seattle-based Alaska Air Group, the parent company of Alaska Airlines, announced today that it will acquire Virgin America for $2.6 billion. The combined company will be the fifth largest airline in the U.S.
Alaska Air said in a statement that its presence in California will expand with the acquisition of Virgin and it will "welcome" Virgin America Elevate members. The loyalty programs for each airline "will remain distinct until the transaction closes – with no short-term impact on members," according to both Alaska and Virgin.
Virgin Airlines founder Richard Branson said he was "sad" and disappointed about the merger.
"I would be lying if I didn't admit sadness that our wonderful airline is merging with another. Because I'm not American, the US Department of Transportation stipulated I take some of my shares in Virgin America as non-voting shares, reducing my influence over any takeover," the billionaire wrote on Virgin's website. "So there was sadly nothing I could do to stop it. The important thing now is to ensure that once Alaska witnesses first-hand the power of the brand and the love of Virgin America customers for our product and guest experience, they too will be converts and the US traveling public will continue to benefit from all that we have started."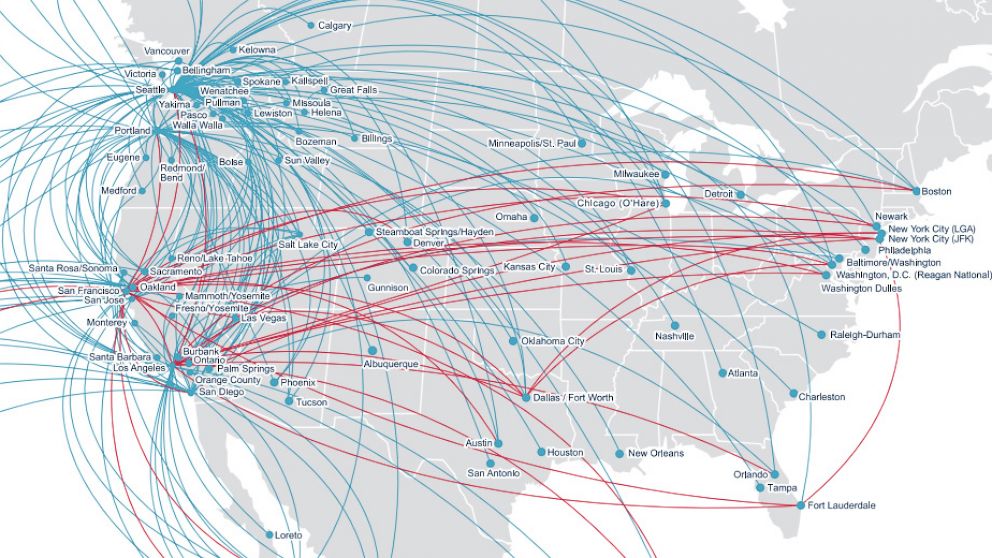 George Hobica, founder of Airfarewatchdog.com, said there may be some bumps in the road at first for passengers of Alaska and Virgin.
"Because the fleets are different, there may be some confusion once the airplanes are combined," Hobica said. For example, Virgin has seat back entertainment on all planes, while Alaska doesn't.
"But whenever airlines combine, that gives consumers a larger network to fly on...and members [may] suddenly have more miles or points to use," Hobica continued. "And in the event of a flight delay or cancellation it's easier to reroute passengers on a larger network."
The deal is expected to close next January. Virgin America shareholders still have to vote on the deal and it still needs approval by regulators.
The airline industry has experienced a lot of consolidation in recent years, raising questions about industry competition. But Hobica said he doesn't expect the Department of Justice to object to the proposed Alaska/Virgin merger.
"I don't think [the Justice Department] will interfere with this merger since there's very little route overlap and it will give the combined airline more muscle to compete with the Big Four," Hobica said.
The biggest four carriers are American Airlines, United Continental, Delta and Southwest.
Virgin and Alaska have also vowed to keep fares low despite the merger.