Wells Fargo agreed Friday to pay $1 billion to settle with two U.S. regulators who accused the nation's third largest bank of abusing its customers.
The settlement comes two years after Wells Fargo was found to have opened millions of accounts in customers' names that they did not know about or want.
The amount of the settlement is the largest imposed on a bank under the Trump administration. It will be split between the Office of the Comptroller of the Currency and the Consumer Financial Protection Bureau.
"It's a serious matter and I think the amount of the settlement reflects that," CFPB interim director Mick Mulvaney told ABC News. "While the CFPB will be working to try to reduce unnecessary regulations on the industry that doesn't mean that folks will be free to abuse consumers."
Wells Fargo charged improper fees and imposed other unwanted expenses on customers in its auto and home lending divisions, CFPB and OCC said. By some estimates more than a million customers were affected.
"For more than a year and a half, we have made progress on strengthening operational processes, internal controls, compliance and oversight, and delivering on our promise to review all of our practices and make things right for our customers," Timothy J. Sloan, president and chief executive officer of Wells Fargo, said in a statement.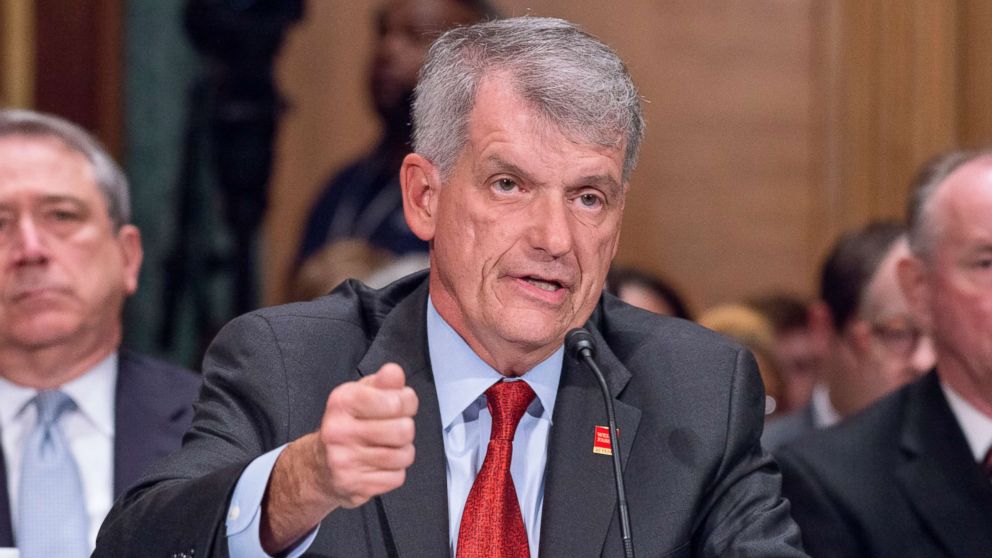 The settlement represents CFPB's first enforcement action under Mulvaney, a critic of the bureau who requested zero additional funding for it.
"Anybody who was concerned that we may not be interested in enforcing the law should probably get a different message from this settlement," Mulvaney said. "We're going to enforce the law and there may be places where I interpret that differently than my predecessor in terms of pushing the envelope but I don't think anyone would contend the action against Wells was pushing the envelope."