— -- The 2015 Golden Globe Awards didn't disappoint on Sunday night and was must-see TV with the likes of Tina Fey and George Clooney taking center stage in Hollywood.
Fey and co-host Amy Poehler left the room in stitches all night long, while Clooney touched the audience with his heartfelt speech, accepting the Cecil B. DeMille Award for lifetime achievement.
Newcomer Gina Rodriguez also made waves, as the acclaimed "Jane the Virgin" star won big.
2015 Golden Globes: Complete Winners List
Related: How George Clooney Paid Tribute to Charlie Hebdo, Robin Williams and His Wife Amal
Here are the top 5 moments from the show:
1 – Tina and Amy's Hilarious Opening
Fey and Poehler were amazing, per usual, with their hilarious opening monologue. First they were candid, joking that this was the 72nd and final Golden Globes, alluding to the fact that this is the final year they will host. Next, they tackled the subject of North Korea and "The Interview." Poehler said North Korea's backlash against the movie forced "us all to pretend we wanted to see it."
After that, Fey mentioned Steve Carell's Foxcatcher" role and how it took him two hours to get ready to film every day. "It took me three hours today to prepare for my role as a human woman," Fey quipped.
Then, there was Clooney.
"George Clooney married Amal Alamuddin," Tina Fey said before going on and on about Alamuddin's accomplishments. "So tonight her husband is getting a lifetime achievement award." "Hollywood!" added Amy Poehler.
"Sleeping Beauty just thought she was getting coffee with Bill Cosby," said Poehler, after introducing the characters in "Into the Woods."
2 – Gina Rodriguez Becomes a Star
"Jane the Virgin" is a small show that has gotten some big acclaim. After winning a Golden Globe on Sunday, the show's star Gina Rodriguez, 30, gave a tearful speech while her mother sobbed in the audience.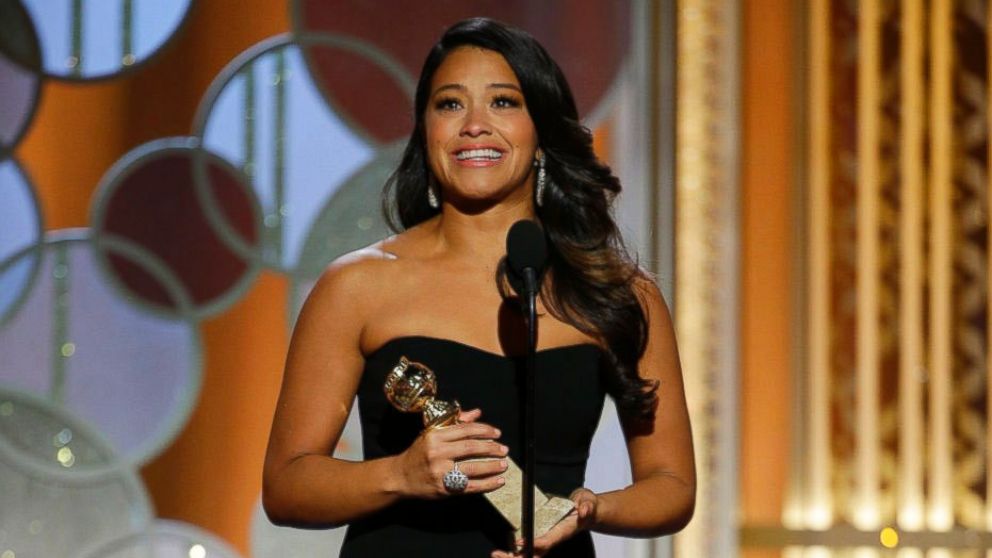 "Thank you for making me your Jane," she said, then quoting her father. "My father told me to wake up every morning and say 'today's a great day' and 'I can and I will.' Well, Dad, I can and I did."
Other emotional speeches included Matt Bomer thanking his husband for "putting up with me when I was 130 pounds and being grumpy when you were eating pizza."
Michael Keaton cried when talking about his amazing best friend, "which just happens to be my son," after he won Best Actor for "Birdman."
3 – Ricky Gervais Flubs Quvenzhane Wallis' Name
Ricky Gervais, 53, made a little flub while presenting the 2015 Golden Globe for Best Actress in a Musical or Comedy, calling Quvenzhané Wallis "Quaven Johhny" Wallis or something else ridiculous.
Gervais appeared to be a little intoxicated and was holding a drink of some kind. Wallis, 11, didn't win, but her fake name began trending on Twitter.
4 – 'Transparent's' Big Night
The Amazon show won big on Sunday as Jeffrey Tambor, 70, won for Best Actor and dedicated his award to the transgender community.
"Thank you for your courage, your inspiration and for letting us be a part of the change," he said.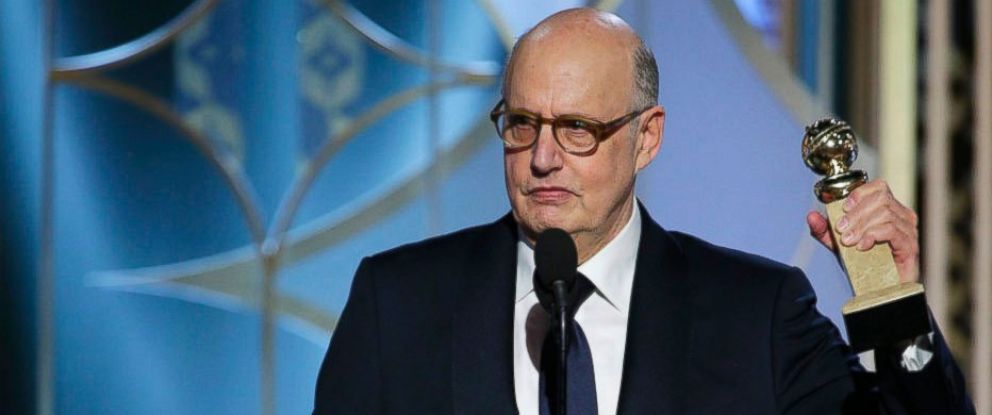 In addition, the show's creator's Jill Soloway, whose father came out as transgender woman, said "Maybe we'll teach the world something about authenticity, and truth, and love. To love."
5 – George Clooney's Lifetime of Achievement
"He has never been anything but real," Julianna Margulies said about Clooney as she presented him with the Cecil B. DeMille Award for lifetime achievement.
Clooney went on to pay tribute to Robin Williams and opened up about his loving wife Amal Alamuddin.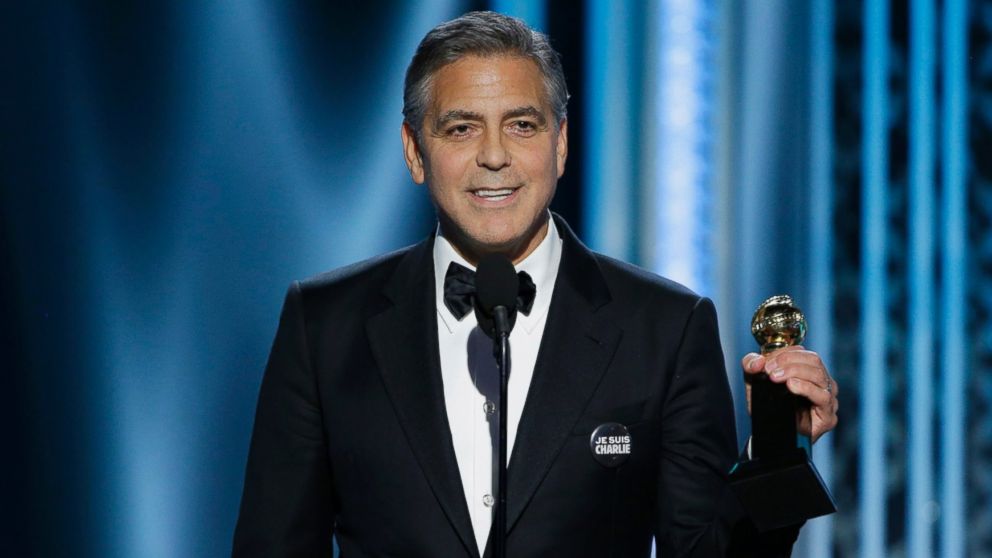 "It's a humbling thing when you find someone to love. [It's] even better if you've been waiting your whole life. Amal, whatever alchemy it is that brought us together, I couldn't be more proud to be you husband," he said to her after giving his touching speech.
Clooney, 53, also touched on the tragedy in France last week at the offices of Charlie Hebdo.
"We will not walk in fear," he said. "We will not do it. Je suis Charlie."
Here are some LIVEBLOG highlights in case you missed the show: