— -- Anyone who tells you that 2015 didn't offer up a wide variety of excellent music wasn't paying attention. This year was actually tremendous. You may have had to do a little digging to find the best records, but like many recent years, 2015 offered up an embarrassment of riches. I liked a lot more albums than I could include on this list, but what you have here is the best of the best of what the year had to offer.
50. ALABAMA SHAKES – "Sound & Color" With their second full-length album, Alabama Shakes really came into their own, offering an appealingly diverse set of songs that merged the old-school rockabilly-flavored soul of their debut, "Boys & Girls" with new elements of woozy psychedelia, slight electronics and even some small pockets of punk. This is a slightly more modern and nuanced record than its predecessor and it serves as a bit of a sonic grab-bag, but it is that much more rewarding for its sense of eclecticism. With this album along with her artier and harder-edged Thunderbitch side project, 2015 was the year when front-woman Brittany Howard proved to be one of the most intriguing emerging figures in rock.
Favorite Tracks:
"Gimme All Your Love"
"I Don't Want To Fight"
"Dunes"
"Sound & Color"
"Future People"
Read the original review here.
49. JANET JACKSON– "Unbreakable" After a seven year break, Janet Jackson reunited with Jimmy Jam and Terry Lewis to make a record that was both funky and smooth. From the soulful title-track to the J. Cole-assisted slow-jam, "No Sleep," Janet picks up right where she left off. This is a record that wallows in mellower soundscapes, but on upbeat tracks like "Goin' B Alright," "Damn Baby" and the "BurnItUp" (featuring Missy Elliott) Janet proves she can still rock the party. This is a mature record from Janet, but it maintains the spark of classics like "Rhythm Nation 1814" and "janet." Essentially, this was exactly the record she needed to make.
Favorite Tracks:
"Unbreakable"
"The Great Forever"
"Goin' B Alright"
"After You Fall"
"Damn Baby"
Read the original review here.
48. KACEY MUSGRAVES - "Pageant Material" Kacey Musgraves stands out from the modern day country pack for several reasons. Chief among them are both her witty sense of sarcasm and the fact that she seems more cut from an old-school, classic country cloth than the rest of the music that passes for country these days. Her fifth album, "Pageant Material" showcases her skills quite well, between the melancholy-tinged "Die Fun" and the humorous title-track. Musgraves shows a great deal of quirkiness and personality that is all her own, making her really stand out among her country peers. She comes off as fearless. This is definitely not a cookie-cutter country record.
Favorite Tracks:
"Die Fun"
"Family Is Family"
"Dime Store Cowgirl"
"Pageant Material"
"Are You Sure" (Hidden Track Featuring Willie Nelson)
Read the original review here.
47. VIVIAN GREEN – "Vivid" As pop radio has gotten increasingly myopic and homogeneous, both rock and R&B have been pushed increasingly out of the mainstream. On the R&B side of the equation, Vivian Green has long been seen as someone who has never gotten her due. This is something she acknowledges on "Count Your Blessings," a key track from her excellent album, "Vivid," when she sings, "People always say, 'She's so under-rated,'" before adding, "I'm blessed. I'm blessed. I'm blessed." But it is easy to see that she really is under-rated. "The One That Got Away," "All I Want Is You," and "I'm Not Broken," in a different time would have been huge pop smashes. Vivian Green has delivered the album of her career here, mixing classic soul elements with modern flecks of electro-pop. True to its title, this is a multi-hued collection that deserves your undivided attention.
Favorite Tracks:
"The One That Got Away"
"I'm Not Broken"
"Count Your Blessings"
"All I Want Is You"
"Get Right Back To My Baby"
46. LOS LOBOS - "Gates Of Gold" It's been nearly forty years since Los Lobos debuted and yet "Gates Of Gold" is one of their strongest records to date, jumping from blues to more jazz-influenced places to Latin music and beyond. "When We Were Free," for instance shows a great deal of musical sophistication in its minor key guitar chords over an intricate drum-pattern, whereas "Mis-Treater Roadhouse Blues" shows a fuzzier, and bluesier side of the band. Over the years, we've come to expect a variety of different styles from Los Lobos and their level of skill has always been truly impressive. It is almost like they are several very different bands rolled into one. Cesar Rosas, David Hidalgo and company continue here to show their immense musical flexibility.
Favorite Tracks:
"When We Were Free"
"Too Small Heart"
"Poquito Para Aqui"
"There I Go"
"Made To Break Your Heart"
Read the original review here.
45. LOCAL H - "Hey Killer" In 2013, Local H's Scott Lucas was attacked and choked when he was mugged while touring Russia. "Hey Killer" is Local H's first batch of originals since that undoubtedly scary incident and the first proper Local H record to pair Lucas with drummer Ryan Harding who jumped aboard for last year's covers EP, "Local H's Awesome Covers Mix #2," which found them delivering among other things a grunged-out cover of Lorde's "Team." There's a volatility to "Hey Killer." Rockers like "City Of Knives" and "Mansplainer" pack a great deal of power, while building ballad "One Of Us" really resonates. Lucas still rocks with the same power he did nearly 20 years when he scored a major alt-rock hit with "Bound For The Floor." If you haven't listened to this band since 1996's "As Good As Dead," you have a lot of catching up to do. Lucas and company have remained a consistently vital rock force over the years. This album is as forceful as it is appealing. It is an excellent example of dynamic rock, stripped to its core essence.
Favorite Tracks:
"One Of Us"
"Mansplainer"
"Age Group Champion"
"City Of Knives"
"Gig Bag Road"
Read the original review here.
44. KAMASI WASHINGTON – "The Epic" Kamasi Washington is an impressive jazz saxophone player and bandleader known for his work with Thundercat, Flying Lotus and Kendrick Lamar. In fact his ties with the experimental funk and hip-hop worlds are quite interesting since in many ways his music is a call back to some of the artiest, experimental masterpieces by the likes of Ornette Coleman, Wayne Shorter ,John Coltrane and Miles Davis. Calling this album, "The Epic" is no joke. After all, its 17 songs are spread across nearly three hours and three discs. (That's right! It's a triple album!) It may be a lot to listen to in one sitting, but every second is worth it, since it is a truly bold, old-school offering with plenty of experimental crevices. It volleys seamlessly from instrumental pieces to ones featuring vocalist Patrice Quinn. Quite a lot of these tracks clock in at over eleven-minutes in length, but when they are over, you feel like you have truly been somewhere. This is an often beautiful, often chaotic piece of work. This isn't jazz in the watered-down sense. This is the real deal. If you are unaware of Kamasi Washington, you best pay attention. With "The Epic," he is ushering in a new standard.
Favorite Tracks:
"Isabelle"
"Leroy And Lanisha"
"The Message"
"Askim"
"Re Run Home"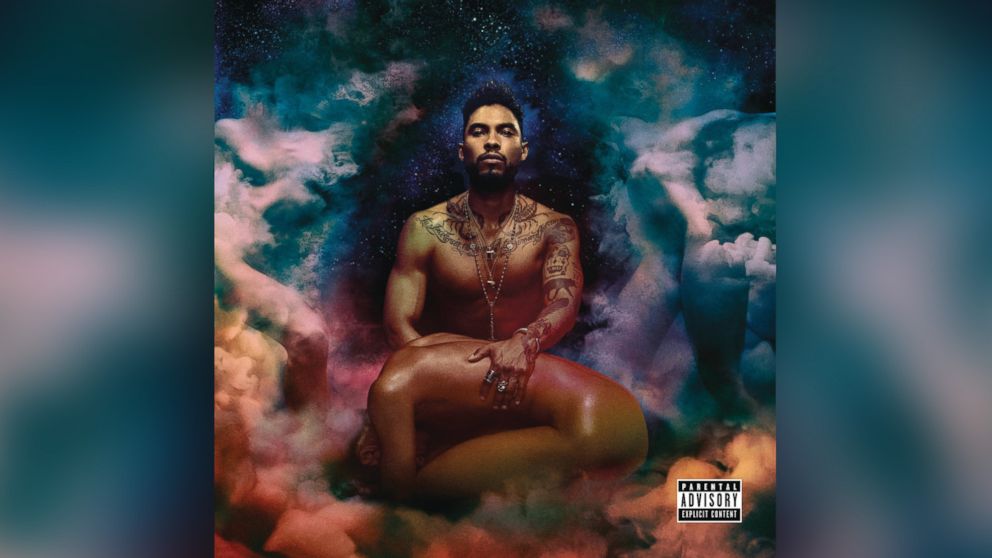 43. MIGUEL – "Widheart" Miguel's third album, "Wildheart" is an often trippy and woozy voyage into eroticized psychedelia disguised as a modern R&B/pop record. This is an extremely progressive album, sonically speaking. While songs like "Coffee" and "Hollywood Dreams" maintain an accessible pop appeal, the album on the whole has fuzzy edges. There are times when it feels like it effectively blends modern pop influences with elements of sixties-era funk and acid rock. Here, Miguel celebrates romance one minute and lurid sleaze the next.
This is an often deeply sexual offering that shows Miguel continuing to grow and mature as an artist. It's almost as if he and the Weeknd are going for the same approach from different directions. In any case, this is an adventurous record that should definitely earn Miguel some new fans.
Favorite Tracks:
"Coffee"
"The Valley"
"Waves"
"What's Normal Anyway"
"Hollywood Dreams"
Read the original review here.
42. GRIMES – "Art Angels" On the heels of 2012's successful, critically-acclaimed (and often very strange) "Visions," Claire Boucher, A.K.A. Grimes found herself with a new level of fame. Last year she released a new single, "Go," which showcased a much more streamlined pop sound. It was to be the first lead-off to her new record. When fans of "Visions" threw a fit and nearly blew up the internet with complaints about the mainstream sound of "Go," she scrapped the other tracks she had recorded and started again. The resulting album is "Art Angels," which while not as pop-driven as "Go" is a touch more accessible than "Visions," even if it frequently sounds like elements are being played at the wrong speed. But that's the beauty of Grimes' music at its best. She is out to challenge her listeners and "Art Angels" is a challenging record in the best sense. You may not get it completely on the first listen, but once it speaks to you, you will be sold. Her voice is sometimes impossibly high, but she plays up the more bizarre aspects for the sake of her art, which in her case is rather notable. When a song as catchy and appealing as "Easily" comes around, it makes the album's more warped corners make more sense. With "Go," Grimes proved she could make a top-notch mainstream pop single. With "Art Angels" she rediscovered her own uniqueness.
Favorite Tracks:
"Easily"
"Flesh Without Blood"
"Pin"
"California"
"Scream" (Featuring Aristophanes)
41. YOUNGER – "Younger" At only eight songs and 26 minutes, this is the shortest album on this list but it really leaves a lasting impression. The three women in Younger hail from Iowa City, Iowa, but they sound like they come from the northwest, since they effectively pay tribute to heroes like Sleater-Kinney and Bikini Kill with their sound. This is a keen rock record that bounces from well-tuned harmonies to fuzz-rock attacks. The sheer volatility of tracks like "Like A Wave" and "I Got This" can be felt. You can hear the amps rumble and squeak. This is an often heavy, gut-busting and ultimately timeless rock record. It is among the most obscure albums on this list, but it is a truly excellent discovery. Amanda Crosby, Sarah Mannix and Rachel Sauter may wear their influences on their sleeves, but they have a drive and a spin that is all their own. If you loved the RIOT GRRRL! Bands of the nineties, this album should definitely be on your radar.
Favorite Tracks:
"Like A Wave"
"I Got This"
"The Switch"
"Franny"
Read the original review here.
40. SLUM VILLAGE – "Yes!" A lot has changed for Detroit's Slum Village over the years. J Dilla and Baatin are no longer with us, leaving T3 as the only standing member of the original trio. He is joined here effectively by Young RJ and Dilla's brother Illa J and together they craft a strong comeback record of sorts. It helps that when Dilla died in 2006, he left a seemingly endless treasure-trove of unused beats. So, nearly a decade after his death, there are still plenty of his material left to use and so he is still (virtually) on a large portion of this record. In addition, the group was able to get top-notch guests like De La Soul and Phife Dawg to achieve a classic brand of hip-hop nostalgia. Of course when you listen to a churning track like "Where We Come From," it is clear this isn't just about nostalgia. This is just a classically-minded hip-hop record that happened to be released in 2015.
Favorite Tracks:
"Where We Come From"
"Right Back" (Featuring De La Soul)
"Push It Along" (Featuring Phife Dawg)
"Big City"
"Tear It Down"
Read the original review here.
39. BEST COAST – "California Nights" "California Nights" is Bethany Cosentino and Bobb Bruno's third or fourth album as Best Coast, depending on how you classify 2013's "Fade Away." It is also their major-label debut. That really shows, because the album has a bigger and louder sound than anything they've made previously. This is a record that thunderously announces itself. "Heaven Sent" sounds like Belinda Carlisle being reinterpreted through the filter of Hole's "Celebrity Skin," while the title-track has a shoegaze-influenced build that indicates some Mazzy Star influence. With each release, Cosentino is maturing as a songwriter but at the same time it is nice on the album's closer, "Wasted Time" that she is using the same kind of Patsy Cline-meets-the Everly Brothers vocal harmony style that made her stand out on 2009's "Crazy For You." With each release, Best Coast have maintained their reliability.
Favorite Tracks:
"California Nights"
"Heaven Sent"
"Wasted Time"
"Run Through My Head"
"Feeling OK"
Read the original review here.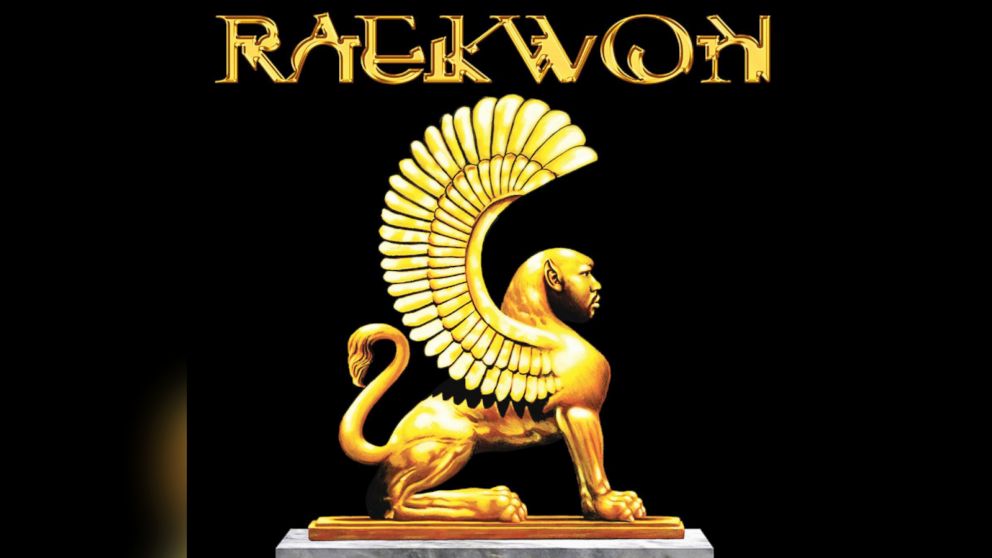 38. RAEKWON – "Fly International Luxurious Art" Fans of the dusty, old-school Wu-Tang sound may have to give this album a few spins, since production-wise it is considerably glossier and more pop-driven than a lot of Raekwon's most famous work, but "the Chef" really delivers here thanks to some explosive beats, nice flows and an extensive, impressive guest-list that includes Ghostface, Busta Rhymes, Rick Ro$$, A$AP Rocky, Estelle, 2 Chains, Snoop Dogg and more. Essentially this album comes off like a major hip-hop summit, erupting into a party. You can't deny the momentum of "1,2 1,2" or "Soundboy Kill It," as they both blast through your speakers. Is this album as iconic as "Only Built 4 Cuban Lynx?" No. But it is a great deal of fun and still shows Raekwon at the top of his game.
Favorite Tracks:
"1,2 1,2" (Featuring Snoop Dogg)
"Soundboy Kill It" (Featuring Melanie Fiona and Assassin)
"Wall To Wall" (Featuring French Montana and Busta Rhymes)
"F.I.L.A. World" (Featuring 2 Chains)
"I Got Money" (Featuring A$AP Rocky)
Read the original review here.
37. HALSEY – "Badlands" (Deluxe Edition) New Jersey native, Ashley Frangipane (A.K.A. Halsey) released a rather stunning debut full-length this year on the heels of last year's "Room 93" EP. Among the huge crop of electro-pop singers that have appeared over the last few years Halsey made herself stand out with her narrative lyrical style and her tendency to pair tripping, skittering beats with warm synths. It's obvious that Halsey looks to the nineties for inspiration. Her songs show equal influence of both nineties hip-hop and confessional songwriters like Fiona Apple, Alanis Morissette and Liz Phair. As she sings on "New Americana," she was "raised on Biggie and Nirvana" and it shows, even if her music is strikingly different from both of those artists. Her songs are unflinchingly frank and although electro in nature sometime come off as more folk-driven than expected. "Hold Me Down" and "Drive" will both stop you in your tracks while "New Americana" comes off as an on-the-nose millennial anthem. If you get this album, get the deluxe edition with bonus tracks mixed into the sequence. It plays more efficiently than the standard version. The fact that "Strange Love" is not on the standard album seems to me to be a label blunder. Halsey has a huge career ahead of her.
Favorite Tracks:
"Roman Holiday"
"Hold Me Down"
"Drive"
"Strange Love" (Deluxe Version only)
"New Americana"
Read the original review here.
36. IBEYI – "Ibeyi" Ibeyi is the Franco-Cuban duo consisting of Lisa Kaindé Diaz and Naomi Diaz, the twin daughters of late Buena Vista Social Club member Anga Diaz. On their debut album, which was produced by XL-head Richard Russell, they sing in both English and the Nigerian language of Yoruba. Their album mixes skeletal trip-hop beats with various French, African and Cuban influences creating an intoxicating, international sonic stew. "River" is a haunting, semi-gospel-flavored march, while "Stranger/Lover" almost has a touch of "New Jack Swing" embedded in its groove. In all this is an appealing, sophisticated collection with nuanced R&B edges. This is the kind of record radio ignores but shouldn't.
Favorite Tracks:
"River"
"Faithful"
"Stranger / Lover"
"Weatherman"
"Behind The Curtain"
Read the original review here.
35. VINCE STAPLES – "Summertime '06" Young Long Beach California native Vince Staples makes a huge splash with the full-length, two disc debut. It's an ominous collection full of tales of dead bodies and dealing with everyday violence. (It's a frank album and not for the squeamish or easily offended.) This is quite a poignant and brave collection at times which really grasps at the powerful emotional toll living with violence can cause. Staples, too is an excellent storyteller. No wonder he has been a key guest on records by Common, Ghostface Killah, Earl Sweatshirt and others. If you are looking for a brainless party record, this isn't it. This record will make you think and its sparse, often eerie beats that merge modern electro coolness with occasional hints of retro R&B flare fit the mood perfectly. On "Norf Norf" when Staples' vocal tone goes completely deadpan and he repeats, "I ain't never ran from nothing but the police," you hear the determination in his voice. Vince Staples shows himself on "Summertime '06" to be one of hip-hop's emerging stars.
Favorite Tracks:
"Like It Is"
"Norf Norf"
"Lemme Know" (Featuring Jhene Aiko and DJ Dahi)
"Loca"
"Lift Me Up"
Read the original review here.
34. BRANDI CARLILE – "The Firewatcher's Daughter" Brandi Carlile's fifth studio album makes quite a statement. It again finds her surfing the lines between country, folk and rock but it also shows her to be an incredibly gifted songwriter. There's a great deal of range here, from the sensitive tone of "The Eye" to the sadly introspective "Beginning To Feel The Years." When she plugs in and rocks out on "Mainstream Kid," she nearly blows the roof off the place. But it is also her voice that is one of the main draws, especially with her distinctive rasp that she uses expertly to convey emotional depth. "The Firewatcher's Daughter" is a peak release for Brandi Carlile, full of hunger and immense depth.
Favorite Tracks:
"Mainstream Kid"
"Blood, Muscle, Skin & Bone"
"Wilder (We're Chained)"
"The Eye"
"Where Is Your Heart"
Read the original review here.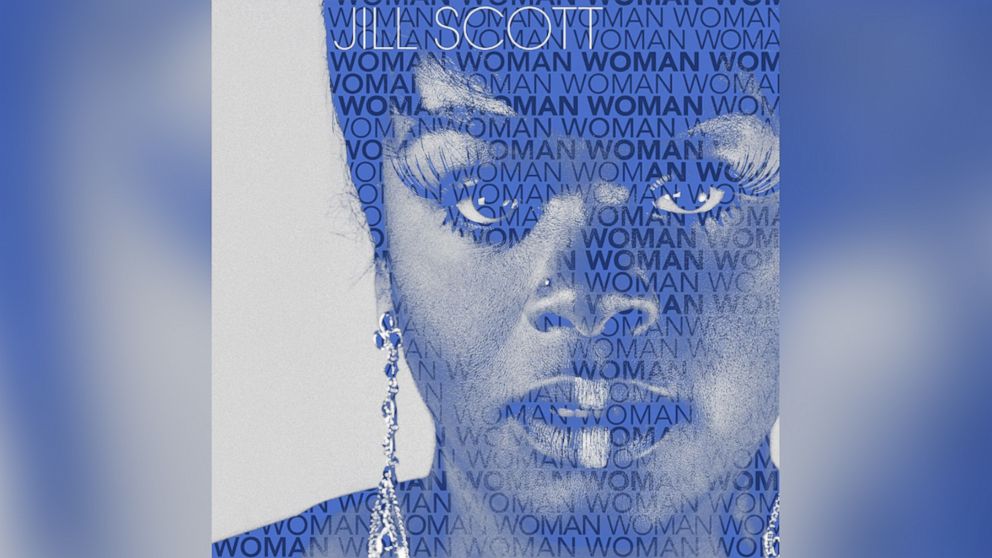 33. JILL SCOTT – "Woman" Simply put, "Woman" is Jill Scott's strongest effort since her 2000 debut, "Who Is Jill Scott?: Words and Sounds, Vol. 1." Scott knows her way around neo-classic soul and she can go from a narrative balladeer to a beat-poet on a dime. She commands respect with every word and caresses every smooth groove with ease. On rare occasions she speeds things up, and the performance she gives on the rave-up, "Run Run Run," for instance, in a different time would have placed her in the company of the best vocalists from both Motown and Stax. In short, this is an eclectic collection which puts all of Scott's vocal and charismatic gifts on display without any compromises. This album even takes some rewarding risks like the semi psychedelic freak-out, "Say Thank You." But each daring experiment just reaffirms Scott's enduring power as a performer.
Favorite Tracks:
"Jahraymecofasola"
"Fool's Gold"
"Say Thank You"
"Can't Wait"
"Run Run Run"
Read the original review here.
32. HOP ALONG – "Painted Shut" The first thing you will notice when listening to "Painted Shut" by Philadelphia indie-rock band Hop Along will no doubt be lead singer Frances Quinlan's remarkable, expressively textured voice. She's got one of the best yelps in the business, full of remarkable gusto. She has the kind of voice that people are either born with or they aren't, but it is a sheer miracle of an instrument that can convey so much power and emotion as she goes from a growl to a more melodic tone. In some ways, she recalls Catatonia's Cerys Matthews and that gravity of her delivery adds force to opener "The Knock," which finds Quinlan repeating the phrase "The witness just wants to talk to you" with increasing insistence. "Painted Shut" is full of pointed. often blistering numbers that pack a great deal of urgency even when they remain at a mid-level tempo. The members of Hop Along deliver skilled indie-rock with the focus of a volatile volcano just at the point of eruption.
Favorite Tracks:
"Horseshoe Crabs"
"Waitress"
"The Knock"
"Powerful Man"
"Texas Funeral"
31. RYN WEAVER – "The Fool" Ryn Weaver's debut full-length contains the four tracks found on last year's "Promises" EP plus seven others. The album was co-written by Weaver with a variety of other writers, including Passion Pit's Michael Angelakos, Benny Blanco and more. While the single "OctaHate" really stands out as a possible career-definer, the rest of the album is an alluring mix of pop and indie-rock, with musical elements cut and spliced to create a post-Four Tet vibe. But it's the songs that really win. "Traveling Song" sounds wonderfully earthy, while "Pierre" has a great build. Weaver's vocal vibrato adds a special, unique touch. What "The Fool" provides is a strong alternative-leaning bend on the current electro-pop sounds that currently populate the radio. This is a record that gets better and more compelling with every listen.
Favorite Tracks:
"OctaHate"
"Traveling Song"
"The Fool"
"Pierre"
"Stay Low"
Read the original review here.
30. MALIK B & MR. GREEN – "Unpredictable" / MR. GREEN "Live From The Streets" Hip-hop producer Mr. Green had a really phenomenal year. First he joined forces with Roots Crew member Malik B and dropped the succinct and excellent "Unpredictable," and then he teamed up with street musicians and a variety of hip-hop artists to release "Live From The Streets," an imaginative and quite remarkable collection. Guests like KRS-ONE, Channel Live's Hakim Green, Matisyahu, Freddie Gibbs and more add star-power to the latter, while on the former, Malik B shows an incredible amount of earnest focus. It's hard to believe it has been 21 years since his appearances on the Roots' "Do You Want More?!!!??!" In my original assessments of these albums, I gave "Unpredictable" an ever-so-slight edge because of its continuous drive. The more I listened to "Live From The Streets" throughout the year, the more I found its diversity to be an asset. Both these albums are underground classics for hip-hop purists to discover and they really deserve to share a spot. Mr. Green has delivered an amazing one-two punch.
"Unpredictable" Favorite Tracks:
"What Can I Say"
"Crown Of Thorns" (Featuring Skrewtape)
"We Gonna Make It"
"Definition"
"Dolla Bill"
Read the original review here.
"Live From The Streets" Favorite Tracks
"Superpowers" (Featuring Hakim Green and KRS-ONE)
"If I Don't Go To Hell" (Featuring Janice and PaceOne)
"If I Don't Go To Hell" (Remix) (Featuring Janice, Benefit and Jus Allah)
"Down In The Streets" (Featuring Kevin Brown, Malik B and SUMWUN)
"Born To Be King" (Featuring KG)
Read the original review here.
29. FATHER JOHN MISTY – "I Love You, Honeybear" J. Tillman's second offering as Father John Misty is a gleefully sarcastic look at society as he sings about half-informed people who insist they are right, death, religion, clueless virgins who are trying to find their way and others assorted characters. It's a dead-on collection full of dystopian imagery delivered with a knowing wink and a nudge. I said in my original review that I think he comes off like a descendant of Loudon Wainwright III and that comparison still stands. This is a very dark record, but it will also leave you laughing and groaning. Considering Tillman was the drummer of Fleet Foxes a few years back, it is excellent that he decided to step out in front of the mic. This record is both cringe-worthy and hilarious. There isn't another album from this year quite like this one.
Favorite Tracks:
"Strange Encounter"
"Holy S__t"
"Bored In The USA"
"The Night Josh Tillman Came To Our Apartment"
"Chateau Lobby #4 (In C For Two Virgins)"
Read the original review here.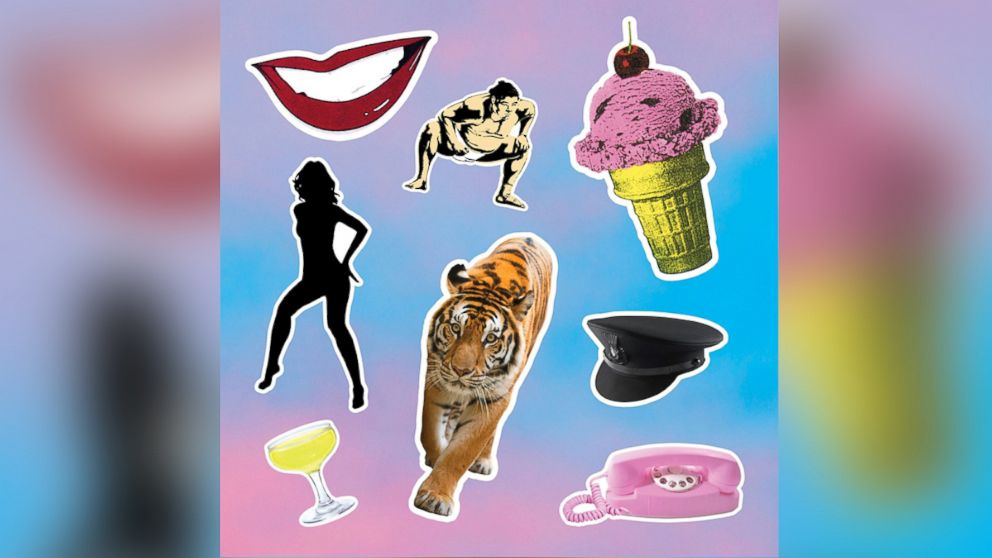 28. DURAN DURAN – "Paper Gods" (Deluxe Edition) I suppose it isn't shocking that Duran Duran fit so well into today's pop landscape. A lot of the electro-pop of today is heavily influenced by the music the band and their peers made in the early eighties. On "Paper Gods," the band takes a more modern approach with great success, employing the help of everyone Nile Rodgers, Janelle Monae, John Frusciante and more. "Pressure Off" is a fresh party jam that stands with their best eighties work and "What Are The Chances?" may very well be their best ballad since "Ordinary World." Time has stood still for Duran Duran and they remain as vital, enjoyable and important as ever. Simon Le Bon's signature vocal tone remains one of the group's main anchors. This is easily the band's best record in over a decade, working off of the high points of their last effort, "All You Need Is Now."
Favorite Tracks:
"What Are The Chances?"
"You Kill Me With Silence"
"Paper Gods" (Featuring Mr. Hudson)
"Pressure Off" (Featuring Nile Rodgers and Janelle Monae)
"Butterfly Girl"
"Sunset Garage"
Read the original review here.
27. THE JULIANA HATFIELD THREE – "Whatever My Love" Juliana Hatfield's 13th studio album is also the sophomore album by her band the Juliana Hatfield Three, whose 1993 debut, "Become What You Are" spawned the hits "My Sister" and "Spin The Bottle." Hatfield once again joins forces with drummer Todd Philips and bassist Dean Fisher and it is like no time has passed at all. It helps that Hatfield herself seems to be in a creative peak as of late. 2008's "How To Walk Away" and her self-titled, remarkable covers record from 2012 both stand among some of the best albums in her discography and with songs like the emotional "Parking Lots" and the classic rock-tinged "Ordinary Guy," this disc could very easily join among their ranks. Here's hoping it doesn't take another 22 years for another Juliana Hatfield Three record, since they make a really excellent power-trio.
Favorite Tracks:
"Parking Lots"
"Blame The Stylist"
"If Only We Were Dogs"
"I Don't Know What To Do With My Hands"
"Invisible"
Read the original review here.
26. THE DECEMBERISTS – "What A Terrible World, What A Beautiful World" After their somewhat disappointing last effort, "The King Is Dead," the Decemberists return to what they do best with a vengeance. The song-set on "What A Terrible World, What A Beautiful World" is one of their strongest to date, and tracks like "The Wrong Year" and "Make Me Better," easily play just as well as classics like "Here I Dreamt I Was An Architect," "The Engine Driver" and "The Crane Wife 3." Most importantly, over time, Colin Meloy has honed his songs to possess a pop core while still maintaining a cerebral, lyrical sophistication. The band that once was an outfit prone to songs that sounded like tragic, ancient folk-tales has developed into a tight unit with masterful appeal. Also worth your time is the EP they released later in the year, "Florasongs," which features five B-sides that were originally recorded for this album.
Favorite Tracks:
"The Wrong Year"
"Make You Better"
"The Singer Addresses His Audience"
"Philomena"
"Carolina Low"
Read the original review here.
25. SPEEDY ORTIZ – "Foil Deer" The music of Speedy Ortiz easily recalls the grungy, often chaotic indie rock of The Breeders, Throwing Muses and early-period Tracy Bonham. Until recently, leader Sadie Dupuis was getting her MFA in poetry and teaching Freshman writing at (this writer's alma mater) the University Of Massachusetts, Amherst. Now her band ranks with great acts like the Pixies and Dinosaur Jr. by adding to the rock legacy of the Pioneer Valley. That sense of history can be heard in every bit of fuzz and every hint of squeaking feedback. "Foil Deer" follows the band's nearly equally excellent 2013 debut, "Major Arcana," and one can't help but think if songs like "The Graduates" or "Raising The Skate" had been released 20 years ago, Speedy Ortiz would have gone platinum and gotten a lot more mainstream airplay. In 2015, they come off as timeless rockers, reminding us that the creative boom found in the wake of Nirvana still sits just under the surface, waiting to be awakened. Dupuis is one of indie-rock's most promising songwriters and Speedy Ortiz cram a great deal of turbulence and vitriol into every second of this record. While this has been a year that was strong particularly for eletro-pop, post-grunge acts also made a huge dent. One can't help but think we may be on the cusp of another possible alternative revolution.
Favorite Tracks:
"The Graduates"
"My Dead Girl"
"Homonovus"
"Raising The Skate"
"Puffer"
Read the original review here.
24. THE BAD PLUS JOSHUA REDMAN – "The Bad Plus Joshua Redman" If you are familiar with The Bad Plus, you know that they are a traditional jazz trio of piano, drums and bass, with a not so typical approach. Yes, their records are molded after a classic-minded jazz model, but they often play with a ferocity more associated with rock bands. Over the years they have also been known for their covers. ( What other jazz group that you know of would tackle both Nirvana's "Smells Like Teen Spirit" and Black Sabbath's "Iron Man?") On "The Bad Plus Joshua Redman," as its title indicates, the trio becomes a quartet when they add celebrated jazz saxophonist Joshua Redman to their ensemble. Redman is also quite forward-thinking and daring in his approach, so the two acts fit seamlessly together. This is a rare record for The Bad Plus because it has no covers. (Although both "Dirty Blonde" and "Silence Is The Question" are reworked Bad Plus classics.)Together they deliver nine tracks each penned by a member of the group (Redman included) and the results end up delivering one of The Bad Plus' most straight-forward and thoroughly enjoyable albums to date. This partnership with Redman has proven to be tremendously fruitful. These four musicians prove that there is room to really experiment while still maintaining jazz ideals.
Favorite Tracks:
"Dirty Blonde"
"Silence Is The Question"
"As The Moment Slips Away"
"Faith Through Error"
Read the original review here.
23. WOLF ALICE – "My Love Is Cool" Wolf Alice are a dream-pop and shoegaze band from England and "My Love Is Cool" is their debut full-length. Led by Ellie Roswell, the band focuses on atmospheric elements, going from ethereal whispers to cataclysmic shouts. This is a band that also likes to titillate by giving sexually suggestive titles to songs that are otherwise innocuous. "Moaning Lisa Smile" and "Your Loves Whore" are both much more radio-friendly than their names would suggest. Drummer, Joel Amey takes a nice vocal turn as well on "Swallowtail." Merging the possible influence of bands like The Joy Formidable, Elastica and Slowdive, Wolf Alice deliver a spellbinding collection. Their love is cool, indeed.
Favorite Tracks:
"Your Loves Whore"
"Moaning Lisa Smile"
"Swallowtail"
"Fluffy"
"Bros"
Read the original review here.
22. WAXAHATCHEE – "Ivy Tripp" Katie Crutchfield's last Waxahatchee album, "Cerulean Salt" topped this list in 2013. "Ivy Tripp" continues very much in the same vein of that album as she proceeds to explore thought-provoking slow-burners like opener "Breathless," and two-minute fuzz-pop song like "Poison," "Under A Rock" and "The Dirt." Really, for the most part it seems that Crutchfield is out to make the perfect, catchy snippet. These songs are for the most part quick, but that doesn't mean they don't resonate. When she expands her time limitations, as she does on closer, "Bonfire," Crutchfield allows herself to spread out a little more without losing that sense of immediacy. This is indie fuzz-rock and power-pop at its finest and Katie Crutchfield is probably a singer-songwriter you don't know, but should.
Favorite Tracks:
"Bonfire"
"The Dirt"
"Air"
"Poison"
"Under A Rock"
Read the original review here.
21. TORRES – "Sprinter" Produced by longtime PJ Harvey-associate Rob Ellis, Mackenzie Scott's second album under her Torres moniker can't help but summon associations with Harvey in the best ways. This is a much beefier and brutal sounding offering than her 2013 self-titled debut, as she uses volume sometimes to her advantage, highlighting a tormented edge. There's a haunted feeling to Torres' music as she discusses heavy issues like adoption ("The Exchange") and religion ("Sprinter") with the frank focus of a seasoned author. These songs play like short stories with a grungy, sometimes ethereal Southern Gothic folk-driven backdrop. This isn't an album you'll soon forget. Bonus points for having Portishead's Adrian Utley in the backup band as well.
Favorite Tracks:
"Sprinter"
"Strange Hellos"
"The Exchange"
"A Proper Polish Welcome"
Read the original review here.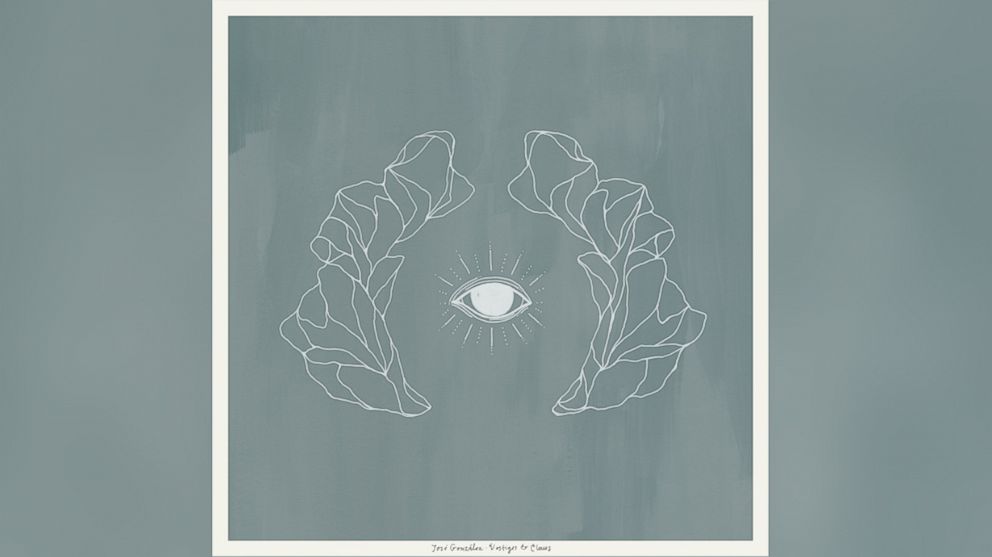 20. JOSE GONZALEZ – "Vestiges & Claws" "Vestiges & Claws" is Swedish singer-songwriter José González' first proper solo record in eight years after focusing on his band Junip for a bit. This album feels very much like a follow-up to his previous records "Veneer" and "In Our Nature," showcasing his hushed Gilbert O'Sullivan-esque voice over intricately played guitar parts. González's records are always mixed and mastered so that you feel every pick of his guitar with great force. It is almost as if the gain is stopped right before it reaches its distorted breaking point. This effect always gives his songs a sense of vitality. If they were recorded in a more traditional way, these tracks would sound quiet and gentle. But with every strum of "Let It Carry You," you feel González's building momentum as if he is about to simmer and explode. In some ways he sounds like a more volcanic answer to the Kings Of Convenience. "Vestiges & Claws" is a consuming record, recommended especially for headphone listening. This is an often whispered acoustic guitar-driven record that somehow is never too gentle or light. Even when he's quietly muttering along, González is playing with intentional force. In other words, this is a delicately made record that somehow is never truly delicate. This unusual balance has always been one of González' strongest assets.
Favorite Tracks:
"With The Ink Of A Ghost"
"Stories We Build, Stories We Tell"
"Let It Carry You"
"Leaf Off/The Cave"
"Afterglow"
Read the original review here.
19. MEG MYERS – "Sorry" "I want to taste you. / I want to skin you with my tongue. / I want to kill you. / I'm gonna lay you in the ground." These words are snarled in a whispery coo by Meg Myers on her song "Desire." Myers is Nashville-born, Los Angeles based singer-songwriter. She easily fits within the current electro-pop boom, but at the same time, it is evident that she was raised on grunge and industrial music. There's a commandingly aggressive thread through her songs that shows her to have a great deal of edge. This is a weighty record which is a bit of a throwback to artists like Alanis Morissette, Sinead O'Connor and PJ Harvey, albeit set within the modern alterna-pop landscape. When you listen to how "Lemon Eyes" fully rocks out with its stop-start structure, you can tell that Myers has a gutsier approach than many of her pop peers. "Sorry" is ironically, a very unapologetic record which packs some bile. It's an often enthralling record and Myers always keeps your attention. This is an album more people should hear. There need to be more records like this one being made.
Favorite Tracks:
"Lemon Eyes"
"Motel"
"Desire"
"Make A Shadow"
"Sorry"
18. BULLY – "Feels Like" And the nineties rock influence continues to pop up multiple times this year. Bully's "Feels Like" is probably the grungiest and most raucous rock record Columbia Records has put out in a long time, even though it fits equally in the company of Best Coast, Wavves and Speedy Ortiz. This record makes a thunderous entrance with "I Remember," a one-minute-and-forty-eight-second rock powerhouse that finds leader Alicia Bognanno screaming at the top of her lungs with great determination. Elsewhere, "Trying" is an incredibly catchy rock song which in a different time would have been a huge hit, while "Trash" is a wonderfully subversive bit of destruction and sonic dissonance. Four tracks out of eleven are re-recorded versions of songs that originally appeared on the band's self-titled EP. The consistency of this record as a whole proves that the positive attention that EP received was not a fluke. As rock tries to climb its way back into the mainstream, bands like Bully may be our greatest hope for potential pop success. If only more of the people programming the radio stations were paying attention. In a little over a half-hour, this album will hopefully cheer up any downtrodden rock fan who has been disappointed with major-label output as of late. Bully has been championed by the indie-rock press for good reason.
Favorite Tracks:
"Trying"
"Brainfreeze"
"Too Tough"
"I Remember"
"Milkman"
Read the original review here.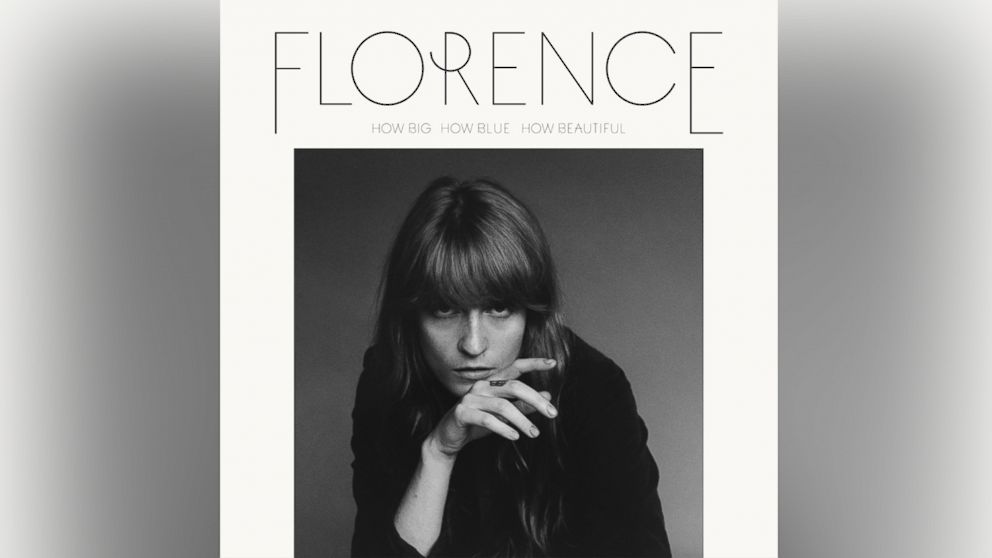 17. FLORENCE + THE MACHINE "How Big, How Blue, How Beautiful" (Deluxe Edition) Florence + The Machine's third album is an earthier and quieter album than its two predecessors, "Lungs" and "Ceremonials." Florence Welch is working more in the singer-songwriter mode than ever before. The orchestration and the drama is reduced and the guitars are turned up. Perhaps this shift is why this album hasn't received the same prolonged attention as her band's previous two efforts. While this record doesn't have the overt bombast of "Ceremonials," it shows a marked bit of maturity. "Ship To Wreck," for instance should get as much attention as "Shake It Out," while the rest of the set maintains Welch's unique brand of mysticism. This is a record that gets better with every listen. "Long & Lost," for instance is a slow creeper with bluesy undertones that ranks among one of Welch's best songs in an unassumingly sly way. This is her most subtle record to date, but it is still quite strong and entrancing. Florence continues to make albums we'll be listening to for generations to come.
Favorite Tracks:
"Ship To Wreck"
"What Kind Of Man"
"Mother"
"Long & Lost"
"How Big, How Blue, How Beautiful"
Read the original review here.
16. THEY MIGHT BE GIANTS – "Glean" In 2015, Brooklyn indie-rock legends They Might Be Giants re-launched their "Dial-A-Song" service online, Whereas they used to have an answering machine that played new songs they were working on, now they premiered new songs online every week. The resulting first 15 offerings from the re-booted service make up "Glean." More than thirty years into making music together, John Linnell and John Flansburgh have their processes down to a science. Interestingly, not only is "Glean" their strongest album in over a decade, but it also ranks among their best albums of their career. It feels very much like a throwback to early albums like "Lincoln" and "Flood," while tracks like "Unpronounceable," "Madam, I Challenge You To A Duel" and "Erase" showcase their signature brand of thought-provoking pop. In addition to releasing "Glean," Linnell and Flansburgh also dropped "Why?" which is their latest album intended for children. It is also highly recommended. Although the quality of their output has never really declined, this year has been a really strong year for They Might Be Giants. Considering "Glean" is their 17th album and "Why?" is their 18th, the greatness of both is a testament to their music's endurance.
Favorite Tracks:
"Unpronounceable"
"Madam, I Challenge You To A Duel"
"Erase"
"Good To Be Alive"
"I'm A Coward"
Read the original review here.
15. JAMIE XX – "In Colour" Jamie Smith of the xx released his solo debut as Jamie xx. He isn't completely alone. He brought along his bandmates. Romy Madley Croft delivers vocals on two tracks while Oliver Sim is on one. The weird thing is, this chilled effort is more concretely cool and satisfying than either of the two proper albums released by the xx. This album fits within the modern electro landscape really well, balancing a chilled energy with even some slight dub-step-influenced elements. This is in my eyes the boldest electronic dance record of its kind released this year. At the same time it brings forth associations with acts like Kruder & Dorfmeister and Four Tet. And what's interesting is that more mainstream audiences have picked up on this record than one might expect. A high-profile (and parental-warning sticker-earning) guest appearance from Young Thug (on "I Know There's Gonna Be (Good Times)") can't hurt in this department. This is an often stunning and subtle record that is more suited for adult, martini-sipping dinner parties than it is for the club.
Favorite Tracks:
"Gosh"
"Loud Places" (Featuring Romy)
"SeeSaw (Featuring Romy)
"Sleep Sound"
"Stranger In A Room (Featuring Oliver Sim)
Read the original review here.
14. ASTROPOL – "The Spin We're In" Astropol is the side project formed by Shout Out Louds' Bebban Stenborg, Peter Bjorn & John's Bjorn Yttling and a guy who simply goes by the name of Smash. Together they make a sonic mixture that flirts with electronic music while also showing elements of shoegaze and dream-pop. These songs are catchy and melodic and yet they are occasionally coated in some intriguing layers of synth and guitar fuzz. Stenborg often sings in a soft, straight-forward way that often borders on being deadpan, but at the same time, she can offer up something truly melodic like "Just Before Our Love Got Lost" or "Rain Down On You." This album volleys from upbeat anthems that build, to melancholy ballads but at its crux, it showcases the same sort of impressive song-craft found on Shout Out Louds and Peter Bjorn & John records. If you are a fan of either of these bands, this album is not to be missed. Astropol is a supergroup that is worth the hype and "The Spin We're In" should not be ignored.
Favorite Tracks:
"Make Love Stay"
"Just Before Our Love Got Lost"
"Little Cloud"
"Always You And Me"
"Rain Down On You"
Read the original review here.
13. SUFJAN STEVENS – "Carrie & Lowell" Few albums are as gut-wrenching as Sufjan Stevens' "Carrie & Lowell." Named for his mother and stepfather, this album is a collection of hushed, haunted ballads inspired by the summers Stevens spent with them growing up. Given the fact that it was written in response to his mother's 2012 death, these quiet songs could be seen as eulogies of sorts. She was a fleeting presence in his life. She was a distant, bipolar schizophrenic who struggled with both addiction and depression. She was only married to Lowell Brams for a short time, but Stevens obviously had a closer relationship with his stepfather. Brams now helps run Stevens' label, Asthmatic Kitty. He was mostly raised by his father but during a brief period in his childhood he would spend summers with Carrie & Lowell. These songs are like gripping, darkly surreal photographs. It makes for a compelling listen and I can't imagine the personal fortitude that it must have taken for Stevens to write and make such a record. It's a really brave piece of work that must've summoned some challenging ghosts.
Favorite Tracks:
"Fourth Of July"
"John My Beloved"
"Carrie & Lowell"
"Blue Bucket Of Gold"
"Death With Dignity"
Read the original review here.
12. JULIEN BAKER –"Sprained Ankle" Julien Baker is still a college student at Middle Tennessee State University and yet she's delivered a jaw-dropping debut record of sparse, intimate songs that contemplate death and religion while also lyrically eluding to various addictions. Most of these songs have Baker appearing alone backed by a guitar or a piano and this is rough material. "Blacktop," for instance is about surviving a near-fatal car accident, while on "Rejoice," Baker asks a deity, "Why did you let them leave and make me stay?" On "Go Home," she declares, "There's more whisky than blood in my veins. / More tar than air in my lungs." On the title-track, she sings, "I wish I could write about songs about anything other than death." This is an album that appears to be written after a series of tragedies and Baker, with her crystal-clear, beautifully emotive voice proves herself to be a songwriter with more wisdom and depth than her years would suggest. This is a commanding, brief record, but it is an amazingly honest one, as well. Julien Baker's songs hint at a tragic past but with talent like this, her future is extremely bright.
Favorite Tracks:
"Something"
"Rejoice"
"Brittle Boned"
"Sprained Ankle"
Read the original review here.
11. CHVRCHES –"Every Open Eye" (Special Edition) Scottish synth-pop trio, Chvrches delivered a near-perfect debut album in 2013 with "The Bones Of What You Believe." The good news is that lightning apparently strikes twice. "Every Open Eye" is pretty much every bit as strong as its predecessor anchored by Lauren Mayberry's intelligent and thought-provoking lyrics. She and her cohorts, Iain Cook and Martin Doherty specialize in bright, intricately constructed pop and this album is a touch more chaotic than the first one, but perhaps that is the sign of some sort of growth. Still you have astounding pop numbers like "Leave A Trace" or the booming "Playing Dead." Doherty even gets a nice vocal turn on "High Enough To Carry You Over." At their core, many of these songs may be catchy dance records, but they never sacrifice any element of craft. Chvrches continue to make some of the smartest and most indelible pop records available today. This album and their debut should both be considered future classics.
Favorite Tracks:
"Leave A Trace"
"Playing Dead"
"Down Side Of Me"
"Bow Down" ("Special Edition" only)
"Bury It"
Read the original review here.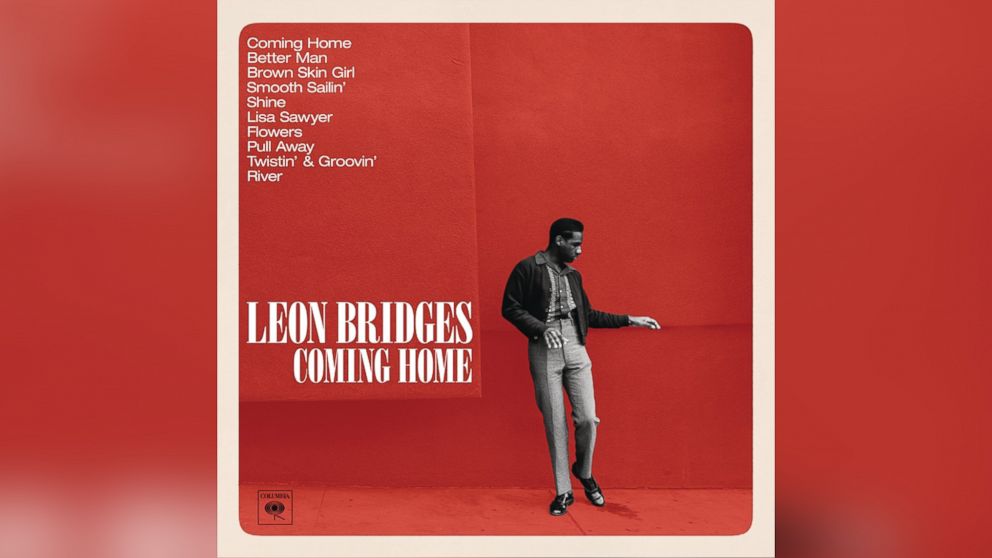 10. LEON BRIDGES – "Coming Home" Leon Bridges sings retro R&B. By that I mean his records bring forth memories of Sam Cooke, Otis Redding, Lloyd Price and others. It is remarkable that in 2015 with all the technology we have that "Coming Home," Bridges' debut album actually gets this sound right, as if it was crafted during the late fifties or early sixties. Many have tried to imitate this sound before, but hints of modern clarity have let them down for the most part. But Bridges proves himself to be an old soul, with the layer of analog dust to prove it. "Better Man" could have easily come from the archives of Motown or Stax, whereas "River" and "Lisa Sawyer" are both beautifully-constructed ballads with Gospel-driven undertones. This wouldn't work if the songs weren't strong. From end to end this record sparkles with a vintage sense of quality akin to the classics that came out of the Motown staff-writers or the folks working out of the Brill Building. Leon Bridges has grabbed onto something timeless and has effectively run with it. If you played one of these songs on an oldies station, I bet many people would be fooled.
Favorite Tracks:
"Better Man"
"River"
"Twistin' & Groovin'"
"Coming Home"
"Brown Skin Girl"
Read the original review here.
9. THE MOUSE OUTFIT – "Step Steadier" The Mouse Outfit are a hip-hop crew out of Manchester, England and they often combine live instrumentation with a crew of insanely-talented MCs. When rappers Sparkz and Truthos Mufasa grab the mic on opener, "No Stoppin' This," they do so with head-spinning, rapid-fire ease. When Fox raps on the title-track he brings a reggae-meets Afro-beat sense of cool. When Verb T stops by on the track "Credits Roll," he sounds confidently nonchalant. When Dr Syntax and Dubbul O join Sparkz and Truthos on the crew-track, "Who's Up Next" they bring forth memories of classic hip-hop from the nineties. Odds are, you aren't paying attention to British hip-hop. The discovery of The Mouse Outfit is evidence that there is a whole scene over there that most American hip-hop fans know nothing about. Their last album, 2013's "Escape Music" also made this list. "Step Steadier" is an even more solid offering. I guarantee you, if you play the title-track to this album at a party, people will turn to you with excitement and ask, "Wow. Who is this???" Seriously, UK hip-hop deserves some more attention on this side of the pond.
Favorite Tracks:
"Step Steadier" (Featuring Fox)
"Who's Up Next" (Featuring Dr Syntax, Sparkz, Truthos Mufasa and Dubbul O)
"Credits Roll (Featuring Verb T)
"Power" (Featuring Sparkz & Truthos Mufasa)
"The Answer" (Featuring Dr Syntax)
Read the original review here.
8. NOEL GALLAGHER'S HIGH FLYING BIRDS – "Chasing Yesterday" Simply put, Noel Gallagher's second post-Oasis album is an all-out masterpiece that rivals both "Definitely, Maybe" and "(What's The Story) Morning Glory?" in quality. "Chasing Yesterday" is a fitting title for this record because it finds Gallagher working in classic, peak-level on par with the work he made two decades ago. And here's the thing. This album has a great looseness about it. It feels like it was recorded on one big room and just worked out. Before "Riverman" begins with a riff that is reminiscent of "Wonderwall," you can hear the musicians being counted in. Most of the transitions have this feeling. So, by the time you get to the epic closer, "The Ballad Of The Mighty I," you feel like you have just heard a masterwork being played before your ears. Had "The Girl With X-Ray Eyes" been on an Oasis record, it probably would have been a huge hit. As always the late-period Beatles records serve as a key source of inspiration, but by this point Gallagher has effectively put his own twist on such a sound. If you were an Oasis fan and you haven't been paying attention to what Noel Gallagher has been doing since their 2009 breakup, this album is a strong reason why should start listening again.
Favorite Tracks:
"You Know We Can't Go Back"
"The Dying Of The Light"
"The Ballad Of The Mighty I"
"Lock All The Doors"
"The Girl With X-Ray Eyes"
Read the original review here.
7. FAILURE – "The Heart Is A Monster" "The Heart Is A Monster" is Failure's first album since 1996's "Fantastic Planet." Does it sound like 19 years have passed between records? Absolutely not! This picks up with the same heady, minor-key apocalyptic rock that was the Los Angeles band's calling-card during the grunge era. Of course, during the off-time, leader Ken Andrews released albums on his own and with his projects "Year Of The Rabbit" and "ON ," and became a big-time producer and mixer. Meanwhile, Greg Edwards spent time in Autolux and drummer Kellii Scott was in Blinker the Star among other bands. Anyone who was an original fan of Failure should be on-board completely with this record. "AM Amnesia," "Counterfeit Sky" and "I Can See Houses" all rank among the band's best. This is a band only certain people seemed to know about when they were originally releasing records. Thusly, they have developed a bit of a cult following. The hope is that with a record this great, they will finally get their due. Of course, it isn't all predictable. The "Pet Sounds"-influenced "Mulholland Drive" is a particularly interesting surprise. If you like atmospheric hard-edged rock, this is a record and a band you should know.
Favorite Tracks:
"Mulholland Drive"
"AM Amnesia"
"I Can See Houses"
"Counterfeit Sky"
"Petting The Carpet"
Read the original review here.
6. COURTNEY BARNETT – "Sometimes I Sit And Think And Sometimes I Just Sit" Fresh off the buzz surrounding her album, "The Double EP: The Sea Of Split Peas," last year, Courtney Barnett came blazing into 2015 like a lost Australian descendant of both Bob Dylan and Kurt Cobain. I can't tell you the amount of joy I felt the first time I heard "Pedestrian At Best," one of the album's standout tracks. Barnett shouts, "Put me on a pedestal and I'll only disappoint you. / Tell me I'm exceptional. / I'll promise to exploit you. / Give me all your money and I'll make some origami, honey. / I think you're a joke but I don't find you very funny." These words are cutting and darkly humorous at the same time. But that balance is Barnett's signature. On "Dead Fox," she ponders road-kill. On "Elevator Operator" she paints the portrait of a man who is mistaken for a possible jumper. "Nobody Really Cares If You Don't Go To The Party" is an iconic and sarcastic blues-rocker. All along, this album feels like the making of a legend. Of course, I'm not the only one to think this. Last week she surprised a great number of people by being nominated for the "Best New Artist" Grammy.
Favorite Tracks:
"Pedestrian At Best"
"Nobody Really Cares If You Don't Go To The Party"
"Kim's Caravan"
"Debbie Downer"
"An Illustration Of Loneliness (Sleepless In New York)"
5. MELANIE MARTINEZ – "Cry Baby" "Cry Baby," the debut album by Melanie Martinez is likely one of the most lyrically visceral albums released this year. Martinez uses her record to write a thesis about the declining state of modern American society. We try to make ourselves happy. We over-medicate. We have body issues. We are in denial about all the bad things happening in front of our noses, and yet we will buy anything that will make our lives better if advertisers play off our insecurities. Quite simply put, this album is a brilliant take-down and cultural critique disguised as an electro-pop record. On the plastic-surgery-commentary, "Mrs. Potatohead," Martinez wryly declares, "No one will love you if you're unattractive," while "Pity Party" astutely repurposes a section of Lesley Gore's "It's My Party" to tell the story of a party that no one attended. Along with this dystopian picture that she's painted, Martinez is sporting an extreme baby-doll look and using child-like imagery, which has a disturbing Tim Burton-esque effect. The album's consistent use of xylophones and calliopes just adds to this twisted approach. Throughout "Cry Baby," Martinez proves herself to be a talented singer, writer, cultural critic and performance artist. This is definitely not your run of the mill pop record. By its end it could leave you speechless and re-evaluating your own life and mistakes. Pop albums don't usually cut to your core like this. I can't wait to hear what she releases next.
Favorite Tracks:
"Mrs. Potatohead"
"Sippy Cup"
"Pity Party"
"Carousel"
"Mad Hatter"
Read the original review here.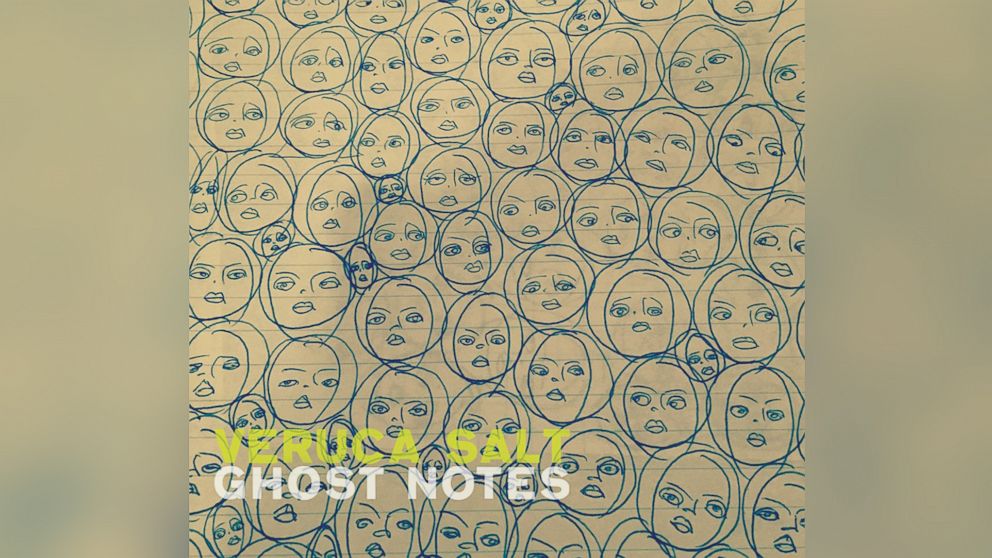 4. VERUCA SALT – "Ghost Notes" "Ghost Notes" is the Veruca Salt album no one thought would ever be made. In 1998, Louise Post and Nina Gordon had a huge blowout fight which broke up the band. Gordon went solo and Post kept the Veruca Salt name and recorded two excellent records backed by other musicians. After 14 years of not talking, Post and Gordon thankfully made peace with each other and re-formed the band's original lineup which also included bassist Steve Lack and drummer Jim Shapiro. (Shapiro is also Gordon's brother.)"Ghost Notes" is an astounding record full of heavy emotion and large hooks. The collection has some serious gravity. Songs like "The Museum Of Broken Relationships," "Empty Bottle" and "Lost To Me" find the two leaders working out their issues and essentially apologizing to each other. If you know the story behind it, it is truly a cathartic record. In addition, construction-wise, the songs here show Post and Gordon as modern-day equivalents to Big Star's Alex Chilton and Chris Bell. It helps that their instincts haven't mellowed. On the sludgy "Triage," they sound as brutal and heavy as ever. With time, they've just gotten stronger. "Ghost Notes" is their masterpiece. It's a masterpiece paid for with consternation and lost time. The fact that this album exists is a tribute to real friendship. When arguments separate you from those who mean a great deal to you, it is truly tragic. Now that they've made peace and delivered this triumphant game-changer, here's hoping for more records. The world needs more music from Veruca Salt. They were missed.
Favorite Tracks:
"Empty Bottle"
"The Museum Of Broken Relationships"
"Eyes On You"
"Triage"
"Lost To Me"
Read the original review here.
3. KENDRICK LAMAR - "To Pimp A Butterfly" Kendrick Lamar released the most politically important album of 2015. In the aftermath of Ferguson, Trayvon Martin and the countless similar cases around the country, this album stands as a modern day protest record. When Lamar declares, "I love myself" on "i", it comes off as an act of defiance, playing off a society that has downplayed and disrespected an entire group of its citizens. Songs like "King Kunta" and "The Blacker The Berry" to various degrees are pointed anthems of black pride.
"Complexion don't mean a thing," the chorus of "Complexion (a Zulu Love)" sings, adding, "It all feels The Same." The message is, no matter how we look, we are all the same inside.
"How Much A Dollar Cost" uses a story about a confrontation with a homeless man to explain that wealth doesn't necessarily come from material goods. How much of ourselves do we lose in the quest to attain and hold onto currency?
This is a challenging record that earns its parental warning sticker, but if you get bogged down by certain words used on this collection, you'll probably end up missing its overall point. Lamar ends the record with "Mortal Man" where he has a virtual conversation with Tupac Shakur.
"To Pimp A Butterfly" is a truly dense work with a great deal of pull. It is a spacey, often jazzy and psychedelic record that sometimes embraces controversy in the name of positive change. It is essentially an essay about power, economics and racial injustice. It also illustrates in a variety of ways the importance of respecting one's self-worth when others are trying to take you down.
Favorite Tracks:
"i"
"Complexion (A Zulu Love)" (Featuring Rhapsody)
"Institutionalized" (Featuring Bilal, Anna Wise and Snoop Dogg)
"How Much A Dollar Cost" (Featuring James Fauntleroy and Ronald Isley)
"King Kunta"
Read the original review here.
2. ADELE - "25" I'm not sure I have to explain this one. Probably by the time you are reading this, it will have sold close to six million copies in a mere four weeks. This is the album many people were waiting for and it delivered. Is it ballad-heavy? Indeed. But no one today sings ballads quite like Adele. It is the subtle edges that really make this album a winner. The hints of trip-hop embedded into the ethereal "I Miss You" or the way Adele uncharacteristically lets her voice lilt upwards on "Send My Love (To Your New Lover)." The classical details in "A Million Years Ago" play like a timeless serenade while "Remedy" is a sweeping piano-ballad that somehow doesn't wind up being cheesy. "25" is a touch mellower than expected overall, but its sheer quality cannot be denied. It will be remembered as the album that (perhaps only for a moment) turned the music industry around, but it also offers a strong batch of songs performed by a very gifted singer. When it comes to remembering 2015, a great many people will have strong, personal associations with this album.
Favorite Tracks:
"Sweetest Devotion"
"Million Years Ago"
"Send My Love (To Your New Lover)"
"Remedy"
"Hello"
Read the original review here.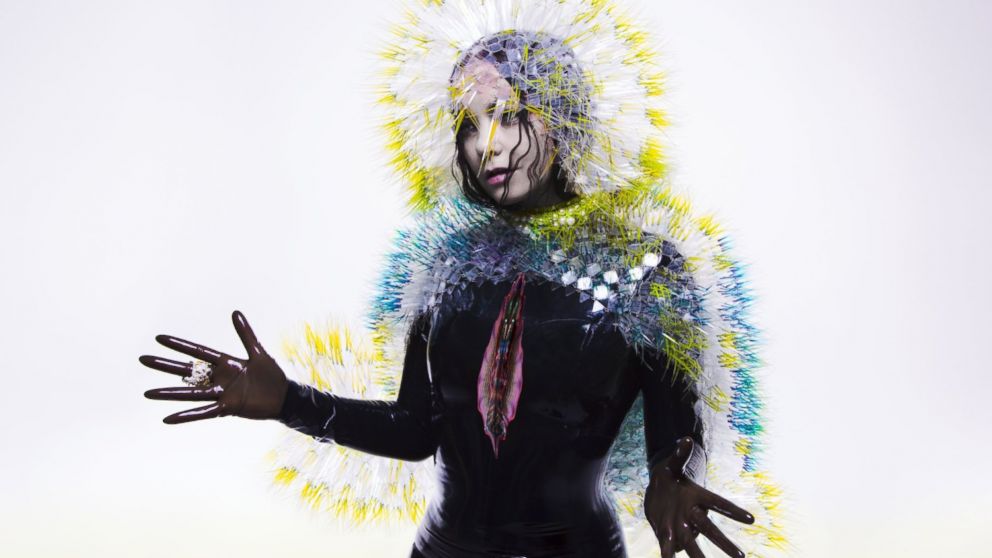 1. BJORK - "Vulnicura" Bjork released "Vulnicura" in a rush way back in January. The rush was necessary because the album had been leaked. This is quite possibly the most beautiful and heartbreaking work of Bjork's career and it plays like a classical orchestra piece. The album tells the story of a break-up in chronological order. As it progresses, it gets more chaotic and more intense in order to illustrate the devastating effects of heartbreak.
On "Black Lake" and "History Of Touches," Bjork's pain is palpable and real. In her way turns her undeniable grief into something both vulnerable and tender. This is romanticized agony of the worst kind and yet writing this record was probably an act of much needed catharsis.
The two opening tracks, "Stonemilker" and "Lionsong" are among the most sweeping of her career. This album comes off like a sadder cousin to her 1998 album, "Homogenic" during its first half, becoming something shockingly unsettled in its second half. This record comes from a very tragic, real place. With "Vulnicura," Bjork has crafted a truly touching and very personal masterpiece. This is more than an album. This is sonic art.
Favorite Tracks:
"Stonemilker"
"Black Lake"
"Lionsong"
"History Of Touches"
"Mouth Mantra"
Read the original review here.
So there you have it.
2015 brought us a great many musical surprises. Let's hope for the best for 2016. In the meantime, have a happy holiday season and a joyous new year. I'll be back with more new reviews in January. Read last year's list here.