— -- One grandma in Waco, Texas, is kicking off her 94th birthday with a bang.
Bill Murray serenaded Maryellen Hook Wible with a roaring rendition of "Happy Birthday" after the Baylor vs Xavier men's basketball game on Saturday.
"I was really impressed with Bill Murray," Maryellen's grandson, Noah Wible, who attended the game with her, told ABC News. "He was being bombarded with people asking for pictures. But he's a character. He was talking and cracking jokes with a lot of people. After the game I didn't think I'd be able to see him, and I was walking my grandmother out of the tunnel to the parking lot where all the teams are afterward near the locker rooms."
Noah noticed a line of people waiting to take a photo with Murray and was able to catch the famous actor's eye at just the right moment.
"I stuck my hand out and said, 'Hey Mr. Murray. It's my grandmother's birthday this weekend and she's turning 94 and I'd love to get a quick picture with you,'" Noah recalled. "He said, 'Well we better sing her 'Happy Birthday,' shouldn't we?'"
Murray got a crowd of "around 100 people" to sing and celebrate the birthday girl, whom her grandson said "felt super special about it."
"It was amazing to see that," Noah said. "I didn't ask him to sing and he went out of his way to do this for her. He's a class-act guy. That's such a cool moment for my grandmother."
The "Caddyshack" actor was attending the game because his son, Luke, is an assistant coach for the Xavier Musketeers.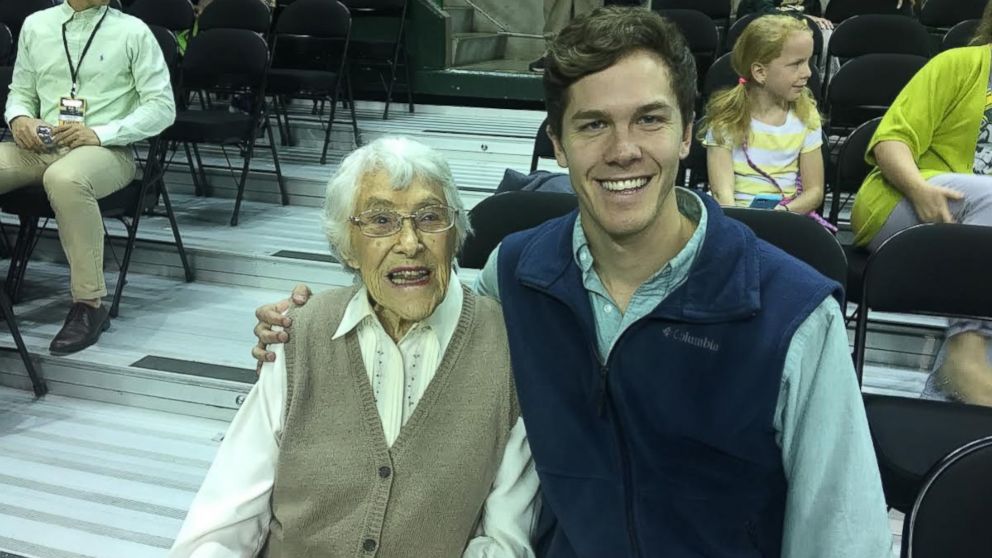 Noah said Murray's gesture cheered up his grandmother, who is mourning the recent death of her husband. Noah's dad is the chaplain for the Baylor men's basketball team, so the family planned to celebrate Maryellen's birthday courtside.
"He was able to get her front row seats," Noah said of his dad, Mark. "It was a surprise. She didn't know she'd be that close."
Prior to meeting the famous actor, Noah said his grandmother "had an idea" of who Murray was, but "she definitely knows now because everyone's been talking to her about."
"She showed up at church and everyone was coming up to her and asking her about it," he said. "It made her feel really special."