Move over, Robert Pattinson. There's new hair in town.
The well-coiffed competition is Aaron Johnson, the 20-year old British actor who portrays young John Lennon in the new movie "Nowhere Boy." A professional actor from the age of 12, Johnson has had roles in this year's "Kick-Ass" and in the recent HBO television movie "Temple Grandin."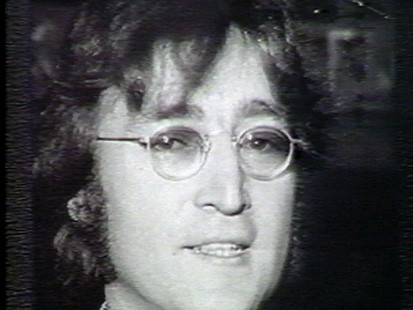 "Nowhere Boy," set in Liverpool in the mid-1950s, explores the dynamic between the then 15-year-old Lennon and the two women in his life. One was Mimi (Kristin Scott Thomas), the strict, stiff-upper-lip woman who raised him. The other was Mimi's younger and free-spirited sister Julia (Anne-Marie Duff), who was actually John's biological mother. Julia loved rock-and-roll and passed it on to her son.