Dr. Conrad Murray, the cardiologist at the center of the investigation into Michael Jackson's death, spent a relatively routine day back at his Houston clinic where he began seeing patients again Monday.
The doctor was welcomed back by his mostly elderly patients in an underserved community of Houston. Miranda Sevick, Murray's attorney's spokeswoman, said Murray saw seven patients.
"He hasn't lost a patient in Houston or Las Vegas," Sevick told ABCNews.com. "He's just thrilled to be back. The greatest joy of his life is working as a doctor. After being in exile and being able to hug his patients and shake their hands, he's never been so rejuvenated. He looks relaxed and happy."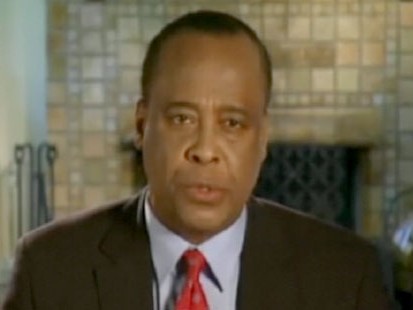 "He had been hiding in his home in Las Vegas, but he needs to earn a living," Murray's lawyer Edward Chernoff told the Houston Chronicle. "He's under siege from creditors, has enormous legal fees and doesn't know whether he'll be able to support his family."
Though he remains the focus of the criminal investigation into Michael Jackson's death, which was ruled a homicide in August, Murray has never been charged and his medical license is "free and clear," according to Texas Medical Board spokeswoman Jill Wiggins.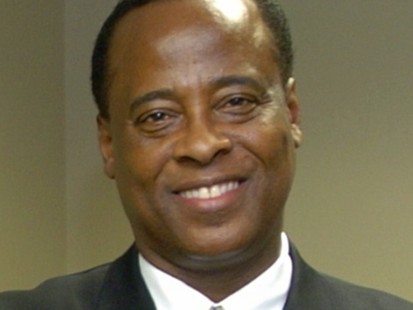 Wiggins said unless Murray had a suspension or some disciplinary action brought against him, the board does not have authority to monitor his practice, including his prescription of medications. She would not confirm or deny whether Murray was currently under investigation by the board.
Sevick said there has been no move by the board to "censure him, bring him in for interview or anything regarding his medical license."
The board does have the right to temporarily suspend physicians pending an investigation if they are believed to present "imminent danger to the public or their patients," Wiggins said. "It would not appear that Dr. Murray's ability to practice medicine is impaired at this point."
Michael Jackson's Doctor: Back on the Job
Most of the ABCNews.com readers who wrote to us disagreed.
"Would you go to a cardiologist who can't even save someone who goes into cardiac arrest??? I think NOT!!!!!" wrote Kim from Illinois.
"I do not think he should be practicing elsewhere and I think he will have to suffer the consequences of his actions," nursing student Alison Casey of Lewiston, Idaho, wrote.
Annette Galloway of Jackson, Tenn., said she does not believe Murray should be charged with manslaughter but he should be sued for malpractice. "That said, I personally would not ever go to Dr. Murray as a patient," she wrote. He was very careless and I would not put my life is his hands."
But Bruce Alston of West Covina would have no problem seeing Murray. "I would go to Dr. Murray in a heartbeat," he wrote. No one is holding Michael Jackson accountable for his own death and if he didn't get the propofol from Dr. Murray, he would have used his power to get it from someone else. Jackson's death was just unfortunate."
"It's certainly a sitution of let the buyer beware," Robert Field, a professor of law and public health at Drexel University in Philadelphia, told ABCNews.com. "Presumably, any patient should know they are taking a risk."
At the same time, Field, author of "Health Care Regulation in America," said Murray has the right to earn a living and continue his practice until there has been a determination of guilt or liability.
"If he's allowed to practice, he needs to be carefully scrutinized," Field said, "until regulators are comfortable that what happened with Michael Jackson is not a problem."
The 56-year-old Murray was at Jackson's bedside when he died June 25. The doctor has admitted to giving the singer propofol, a powerful anesthetic Jackson had requested to help him sleep. It is not meant for use outside a hospital. Since then, Murray has been the focus of the homicide investigation.
Michael Jackson's Doctor: Back on the Job
Police searched Murray's Houston clinic July 22 and served warrants at his home and office in Las Vegas and properties in California. Murray has not been charged with a crime.
Since Jackson's death, Murray has not been able to work and has been the target of death threats, said his lawyer, Chernoff. He will have his own security at the clinic.
Chernoff said Murray has not been paid by Jackson's estate and has effectively been out of work for seven months. Murray left his practice in April when he took the $150,000-a-month job as the pop star's personal physician.
"Because of a deteriorating financial condition and prompting by many of his beloved patients, on Nov. 20, 2009, Dr. Conrad Murray resumed his cardiology practice in Houston, Texas," Chernoff said in a statement Sunday. "D.r Murray plans to attend to patients in both Las Vegas and Houston."
Five years after his father's death, Murray opened his Houston practice, the Acres Home Heart and Vascular Institute, as a tribute to his father, Dr. Rawle Andrews, a well-respected Houston physician.
"His decision to first return to practice in Houston was made because of the greater need these low-income patients have for his services and the prohibitive cost of reopening his clinic in Las Vegas," Chernoff said in the statement.
Murray last addressed his patients in a YouTube video in August. "I have done all I could do. I told the truth and I have faith the truth will prevail," he said.
Murray told congregants at a Houston church Sunday that he "wanted to go home and take his life back step by step."
Wiping away tears, he asked parishoners to pray for him. "I know what trouble is," he told the congregation, according to RadarOnline.com. "I, with my compassion, was only trying to help my fellow man. But it appears I was at the wrong place at the wrong time."
The Rev. F. N. Williams, one of Murray's patients, credited the doctor with saving his life and defended him in July.
"Hell, he won't give me medicine," Williams said. "He doesn't believe in giving you a lot of pills. I don't believe he was raised to believe in that."