The fate of Michael Jackson's children and personal assets may remain unsettled for some time, but sources say the fate of his professional swan song may be close to a resolution.
Sources tell ABC News that Sony may be close to closing a deal to pay up to $50 million for the rights to Jackson's final performance video, to be compiled from 100 hours of rehearsal footage owned by concert promoter AEG.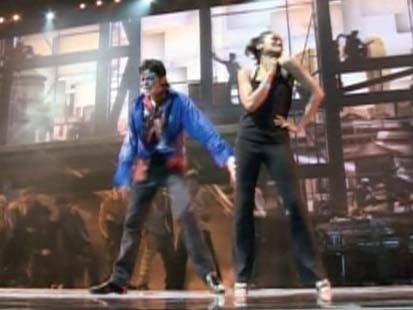 "We're told that Sony pretty much has the deal," Sharon Waxman, editor of the Wrap Web site, told "Good Morning America." "I mean, the T's aren't crossed and the I's aren't dotted on the paperwork, but our understanding is the deal's done."
Michael Jackson died June 25 of apparent cardiac arrest at his rented Los Angeles mansion.
Jackson's This Is It Tour would have reportedly brought in at least $165 million, but that number may be exceeded, now that he's gone.
That's because AEG is also selling television rights to a September tribute concert that reportedly included major headline acts -- possibly the Jackson brothers.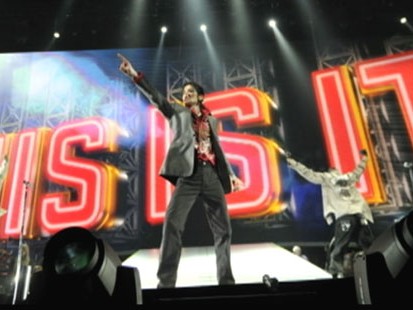 As for Jackson's share of the Sony/ATV music catalog -- more than 700,000 songs that comprise some of the Beatles most popular music --- it could be worth upward of $1 billion if Jackson's estate ever sells.
But who controls all that money is still up for debate. While TMZ reported this morning that Katherine Jackson's attorney, Londell McMillan, is planning to challenge estate executors John Branca and John McLain, McMillan issued a statement Monday that said Katherine simply wants to keep her options open.
"Neither Mrs. Jackson nor any of her lawyers has or will be contesting the will," McMillan said in the statement. "Nor has she decided whether or not to raise any challenge to the appointment of the executors named in the will or whether to seek the appointment of an additional co-executor."
Will Katherine Jackson Seek Help From Daughters in Raising Jackson Children?
Katherine Jackson is also focusing on her son's three children, Prince Michael, I2; Paris-Michael Katherine, 11; and Prince Michael II, 7, also known as "Blanket." Custody hearings have been delayed twice as sources tell ABC News that Katherine Jackson is close to reaching a deal with Jackson's ex-wife Debbie Rowe, the mother of his two oldest children, in which Rowe would give up custody rights.
Katherine Jackson also reportedly may seek help in raising the children from Jackson sisters Rebbie and Janet.
Members of the Jackson family continue to fuel speculation that the pop icon was being controlled in his final days by people who did not have his best interests at heart.
Joe Jackson, who told ABC News earlier this month that he suspected "foul play," told Larry King the family had tried to find out what was going on with its most famous member.
"He was not well," Joe Jackson told Larry King. "We tried to find out what the situation was, but a lot of times we couldn't get to him like we should."
Los Angeles police officials continue their investigation into Jackson's death, focusing on his use of prescription drugs, particularly the powerful sedative propofol.
Though officials have been questioning Jackson's doctors, sources close to the case said it would be difficult to hold one person responsible, and even if the death is ruled a murder, it is possible, legal experts said, that no one would ever be charged.