If you liked Beatlemania I, you're going to love Beatlemania II.
The entire Beatles catalog -- 14 albums released between 1963 and 1970 -- have been digitally remastered to sound better than ever. And on the same days of the collection's Sept. 9 release, the Beatles are dropping another sure-to-be hit: a video game, "The Beatles: Rock Band."
The video game will let fans re-create renditions of their favorite Beatles anthems. It's a huge step forward for the iconic group, which previously resisted forays into new media.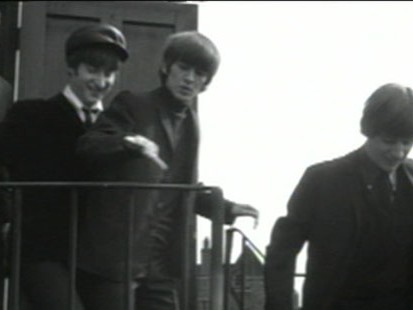 "It's a rare product," said Brian Hiatt, associate editor of Rolling Stone. "It's the first time they've allowed us to go into their music. So it's a big deal."
"It's kind of a cross-generational marketing and cross-generational creation because it's a band that appeals to one generation and a game that appeals to another generation," Hiatt added. "It's an interesting experiment."
The new ad for "The Beatles: Rock Band" shows the band emerging into the modern age, reanimating their signature walk down London's Abbey Road in 1969. And with the new box set, video game, a Las Vegas show and the amount of high end memorabilia available, some old school fans may wonder if the Fab Four -- now sadly only two -- are selling out.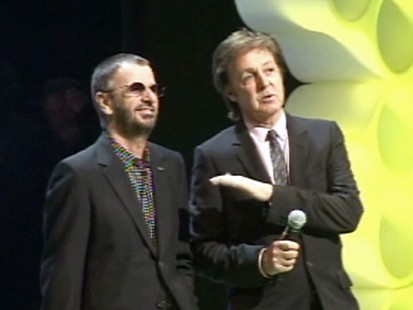 But in this economy, and in this climate where the music industry's uncertain of how to adapt to the digital age, Hiatt argues that it only makes sense for the Beatles to branch out.
"Look, it's good money," he said. "It's revenue stream in an era when other revenue streams are decreasing. It's kind of a genius idea."
But there's still one thing the new generation of Beatles fans can't do: They can't buy "Can't Buy Me Love" or any Beatles music at Apple's iTunes digital music store or anywhere online.
If music industry rumors are to be believed, that may be changing too -- another Beatles "Revolution" on the horizon.