Watching reality television isn't killing everyone's brain cells. For some, it can actually be inspiring, informative and can even help them change the way they live their life.
At its best, it's "teaching TV," a new way to tell human stories and a new way for those that watch them to learn life's lessons.
Reality TV makes dreams come true, makes love blossom and breaks people down in the public eye. But within all the contrived drama, you can learn something along the way, according to several reality show watchers who talked to ABC News.
"Jon and Kate Plus 8"
Jon and Kate Gosselin, the starts of the reality show "Jon and Kate Plus 8" are more than just tabloid headlines makers.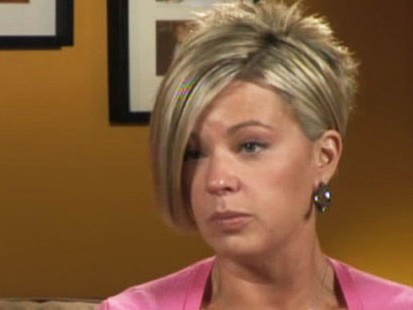 For Damien Cave, the Miami bureau chief for The New York Times, the Gosselin's, dysfunctional attempt to stay together while raising eight children has helped him and his wife cope with the raising of their own 4-month- old son.
"One thing the show has done is made me realize how important it is to be organized," Damien Cave, 35, told ABC News. Cave says he and his wife, Diana Oliva Cave, 34, have recently embraced the show as "a bit of a guilty pleasure."
The couple recently wrote about the reality show on the New York Times parenting blog, "Motherlode," with a joint commentary about the conversation the show is sparking, both in their house and everyone else's.
"The show has stirred up conversation that might have happened anyway, more passionately and quickly than would have come up otherwise," Damien said.
But the situation on "Jon and Kate Plus 8" is extreme; most people don't have eight children or get paid just to let people watch them grow up. "The show gave [the children] financial stability, and the chance to spend more time with their parents. It will also probably help them go to college," Damien wrote.
But Damien says the show does deal with problems facing many real-life couples, like money and divorce."That's why the show has drawn so much attention," he said. "So many people are trying to figure out the rules of the road with parenting and marriage."
Miami Ink
Yaa Boakye got her first tattoo just before her 18th birthday as a "rite of passage."
"People tend to get them at 18, so I was just doing what everyone else was doing," Boakye, now a college junior, said. "But then I got them because it's the best form of self-expression and a permanent accessory that says more than clothes and jewelry."
The Chicago, Ill. native said she has become "addicted" to tattoos since seeing what she says was a negative stigma of them broken down by TV reality shows such as "Miami Ink" and "A Shot at Love with Tila Tequila." She has been inked seven times.
"It's crazy what TV, magazines and Web sites have done to highlight tattoos," Boakye said. "I rarely encounter people, even old people, who are afraid to talk to me about my tattoos or address me in an unprofessional manner."
Man vs. Wild
Then there are more practical lessons that can be learned watching reality TV.
Bear Grylls of the "Man vs. Wild," show on the Discovery Channel has been accused of faking some of his wildlife adventures, but some his advice is for real. It even helped save the life of 9-year-old Grayson Wynne.
Grayson was reportedly separated from his family earlier this month while hiking in a northern Utah forest. But just when many would have begun to panic, young Grayson turned to television.
As a weekly watcher of "Man vs. Wild", a show that places its host Grylls, in extreme survival situations, Grayson recognized the position he was in.
Grayson ripped apart his bright yellow rain jacket so he could leave pieces of it along his path for rescuers to spot. "I just used my hands," he told The Associated Press. "I don't know how many times I tore the thing but quite a lot."
Grayson put more of Grylls' advice to use during his 18-hour survival experience, creating a shelter out of a fallen tree, and following a creek in hopes of reaching civilization. Unlike his television idol, Grayson actually stayed in his make-shift shelter.
Channel 4, the British station that runs Grylls' program under the name "Born Survivor: Bear Grylls," admitted to ABC News in July 2007 that the survivalist host had sought shelter indoors while viewers were led to believe he was staying the night in the wild. Fraud or not, Grylls' advice may have saved Grayson Wynne's life.
Newlyweds: Nick and Jessica
Justine Johnston, 21, dated her husband, Spike, 22, for four years before getting married in August 2008. They had never cohabited before getting married, just like ex-couple Jessica Simpson and Nick Lachey, who documented their first years of wedded bliss on an MTV reality show.
The Johnstons, from Morgantown, W.Va., had to make many similar readjustments when they first started living together. And although Justine says her relationship is different from Nick and Jessica's, she still learned a few pointers from watching the pop stars' mistakes.
"You always have to talk things out and compromise," Justine said. "It's important to pick and choose your battles."
In the infamous incident where Jessica says she's eating tuna one minute, and then turns to her befuddled husband and asks if it is actually chicken, Justine said it is the spontaneity of marriage that helps keep it going.
"You have to function as a couple in everything you do," she said. "The most important thing is still to keep relationships private and just for the two of you."
The Biggest Loser
Imagine being a father who is unable to chase his 3-year-old son around. Mike Larson, 43, knows this scenario all too well.
In 2007, the San Diego native tipped the scales at 420 pounds and wanted a permanent solution to his lifelong struggles with weight. His choice was gastric bypass surgery, a procedure that makes the stomach smaller and allows food to bypass part of the small intestine.
Around the same time, weight loss shows such as "The Biggest Loser" and "Celebrity Fit Club" struck a chord with overweight men and women all over the country and the popularity of dieting programs and gastric bypass surgery soared.
Larson did not choose gastric bypass before seeing it done on TV, but said the shows helped shed light on how overweight people are "treated like handicaps."
"People who treat people by the way they look is very sad," he said.
Larson said he is treated better now, but the process is definitely not easy. He eats healthy and exercises intensively six days a week, a similar regimen to those seen on weight loss reality shows.
"I'm the same person I was, just smaller," he said.