— -- Rose McGowan, who's been a leading voice against sexual harassment in Hollywood, will star in and produce a five-part documentary series delving into the "mind and world" of the actress.
The series, titled "Citizen Rose," will "follow McGowan as she readies her memoir/manifesto 'Brave' for release all while going up against the Hollywood machine and those who try to silence her activism," according to E!, which will air the series.
"You are formally invited into my mind and world. I am thrilled to partner with E! to amplify my message of bravery, art, joy and survival," McGowan said in a statement.
"As I ready my book, 'Brave,' I realized I wanted to show how we can heal through art even when being hounded by evil," the former "Charmed" actress added. "I want to have a conversation with everyone, and most especially, you, about looking at things differently and seeing beauty everywhere."
McGowan, 44, also took to Instagram to share the news and post an irreverent photo.
"There is a method to my madness. I've been planning this for 3 years. Citizen Rose. Got punk. Blew it up. Let's put it back together. Let's be all of the flowers. #RoseArmy," she wrote.
McGowan became a prominent figure in the #MeToo movement when she criticized film producer Harvey Weinstein last year for allegedly raping her 20 years ago.
Weinstein has been accused by dozens of women of sexual misconduct, including McGowan. Though the former studio head has admitted to wrongdoing and sought professional help, his spokeswoman has said that "any allegations of nonconsensual sex are unequivocally denied by Mr. Weinstein." Following these claims and reports, Weinstein was fired from the company that bears his name, banned from the Producer's Guild of America and expelled from the Academy of Motion Picture Arts and Sciences.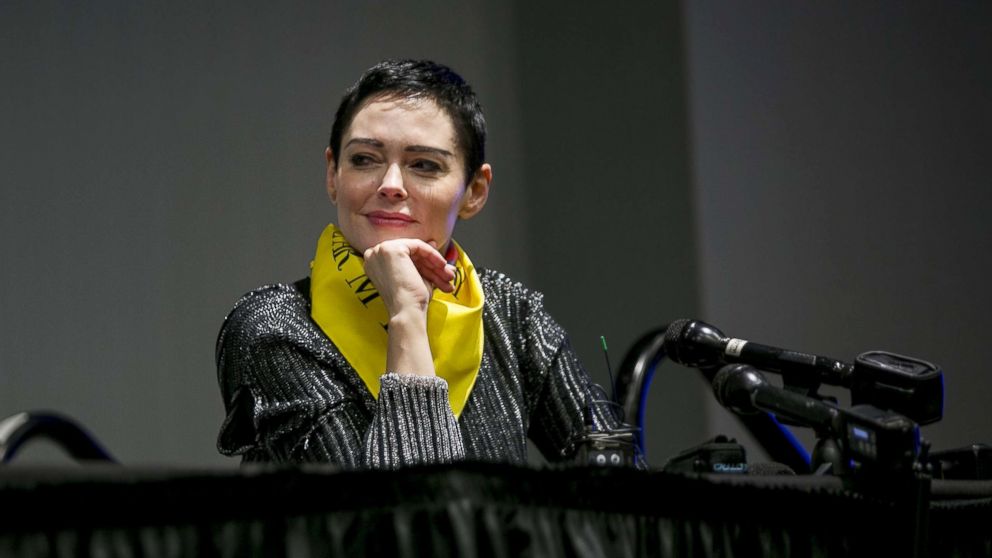 McGowan also told Vanity Fair in a recent interview that she believes she had to go through her experiences in Hollywood to gather enough information to ultimately change the system.
"Unfortunately, I am the data. I was a sacrifice," she said. "But I knew from a very early age that this messaging system was very, very wrong and needed to be brought down."
"Rose McGowan's courage in addressing sexual abuse and harassment in Hollywood ignited a conversation and inspired other women to speak out against their abusers," noted Amy Introcaso-Davis, executive vice president of development and production at E!
"We look forward to taking viewers inside this talented, dynamic woman's world as the first allegations unfold and she becomes a leading voice in a critical cultural change," she concluded.
"Citizen Rose" debuts Jan. 30 with a two-hour premiere -- coinciding with the release of 'Brave' -- followed by four additional episodes airing in the spring.