— -- Adam Driver got his big break on "Girls," but the rising star will soon be saying goodbye to the HBO comedy, which is set to air its final season early next year.
"We just finished it," he said of the sixth season while speaking on "Popcorn With Peter Travers."
Driver said the final day on set felt surprisingly "normal."
"You know, we went out to dinner and drinks afterward, we don't usually do that," he added. "But I don't think it will really hit me 'til the next summer when I'm not doing it."
He called the end "bittersweet."
Driver started on "Girls" back in 2012 as Lena Dunham's love interest, also named Adam. Asked what he took from the set, Driver said he chose something "practical."
"There's these sweatpants I took," he said. "Also, cause I don't have a lot of clothes that fit me because I'm a Sasquatch. ... More just practical and I need sweatpants."
After "Girls" and other successful projects like "This Is Where I Leave You," Driver entered the world of "Star Wars" in "The Force Awakens" last year.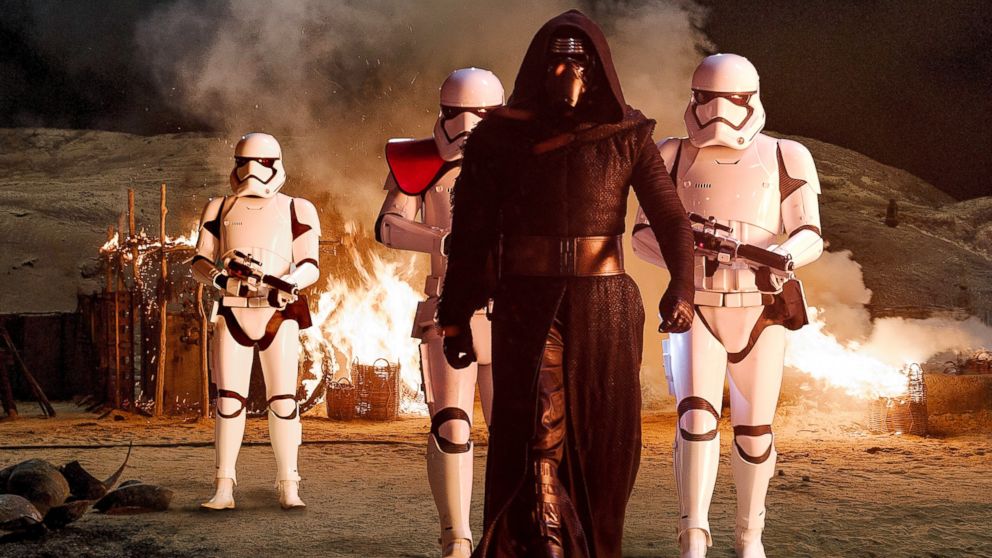 Driver, who's finished shooting the follow-up "Episode VIII," said that playing the villain has made fans more "aggressive" to come up and meet the actor.
"Or like punch you," he joked. "Actually not so much, it's mostly like little kids. ... I think the kids part of this is what makes it really fun. At Halloween and Christmas time."
Even the kids in his building will say, "Good morning, Kylo Ren!" he said.
"What are you doing?" they ask, he said.
"I'm just going down to my storage space," he said he tells them.
"That part of it's fun," he added.
Lucasfilm and ABC News are both part of parent company Disney.
Download the all new "Popcorn With Peter Travers" podcast on iTunes, Google Play Music and Stitcher.