Alec Baldwin to co-author satirical book as President Trump
Read all about it!
— -- Alec Baldwin is taking his Donald Trump impression one step further.
From the sets of "Saturday Night Live," where his satire began, Baldwin is now going to write a book about the president with radio host Kurt Andersen, ABC News confirms.
Penguin Press, who will publish the book, tweeted, "Kurt Andersen and @AlecBaldwin to Write Satirical Book About @realDonaldTrump... and we're so excited to publish it."
The book will be titled "You Can't Spell America Without Me: The Really Tremendous Inside Story of My Fantastic First Year as President Donald J. Trump" and will be out in November.
The book will contain "genius backroom strategy sessions with White House advisers. His triumphs over the dishonest news media. The historic, world-changing decisions —many of them secret until now," according to an official release.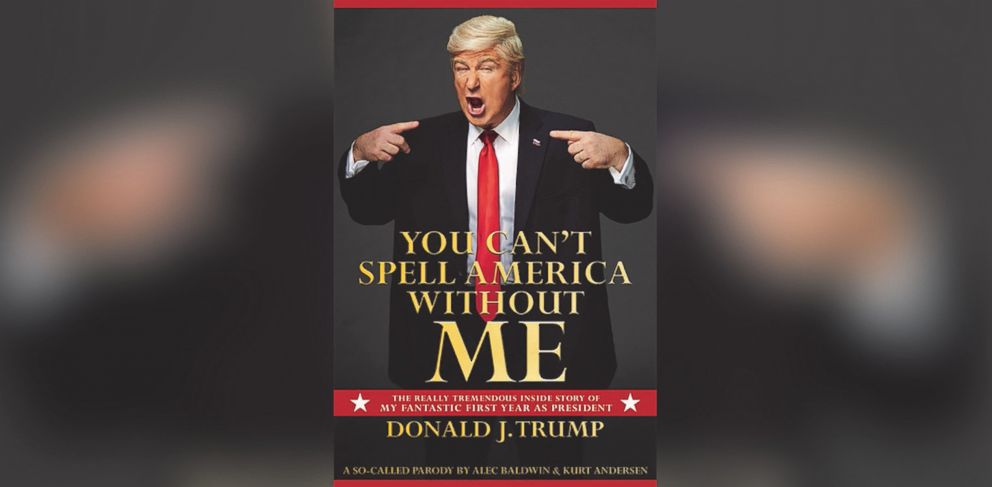 This isn't surprising as Alec Baldwin told ABC News in January that "there's discussions about other venues we might pursue to further express our gratitude and admiration for the Trump administration."
Trump has been vocal about Baldwin's impression of him on "SNL," calling the spoof "unwatchable."
"Totally biased, not funny and the Baldwin impersonation just can't get any worse. Sad," Trump tweeted in December.
Andersen, Baldwin's co-author, was one of the founding editors at Spy magazine decades back.
"I think we'll be channeling and amplifying the real Trump ... It'll be sharp. I'm going to start talking like Trump: It'll be great! It'll be fantastic! But it will be sharp.," Andersen told The New York Times.
Baldwin added, "I think it's fair to say that Kurt will do most of the writing. We have that arrangement whereby he doesn't put on the wig, I don't open up a Word document."