— -- Alfonso Ribeiro is already making his mark as a front runner on "Dancing with the Stars."
The former "Fresh Prince of Bel-Air" star, 43, has good reason for his early success -- he's practicing eight hours a day!
"I'm doing four, five hours at the studio, then I come home and work for three or four hours on the dances myself, just kind of get it into my body," he told ABC News. "It's really, really, really difficult. People seem to think I'm this professional dancer and that's so not the case. I've only done tap dancing before."
He continued, "All of this is brand new. Like this week we are doing the quick step ... It's been a tough, tough journey. But every day we go into it saying, 'Let's do the best we can today' and hope that keeps us near the top."
Read: 'Dancing With the Stars' 2014: Lea Thompson Leads in Week 2 of Season 19
Ribeiro said the first week where his dance floored the judges was the easiest, because he had three weeks to prepare; now he only has four days a week to get ready.
"It's so hard, but it's a lot of fun and I'm having a blast. I've got the best partner in Witney Carson, she's just amazing. We are having a blast with it," he said.
He's not only having fun, Ribeiro is also seeing immediate physical benefits from his rigorous dance schedule.
"I've already lost 17 pounds," he revealed. "There's been a lot of change."
Ribeiro said he has his wife Angela Unkrich and family are partially to thank for the change.
"Well, we work hard as a team," he added. "She's been supporting me and making sure I'm eating all the best stuff at home. That is where my family has been so supportive. They understand how important this is to me and obviously my wife knows how hard I like to work. she totally gets it."
With an almost 1-year-old son Alfonso Lincoln Ribeiro, Jr., who was born last October, at home, the TV star said he still does get to see who matters most to him.
"I do get my time in the morning with them and a little time in the evening," he said.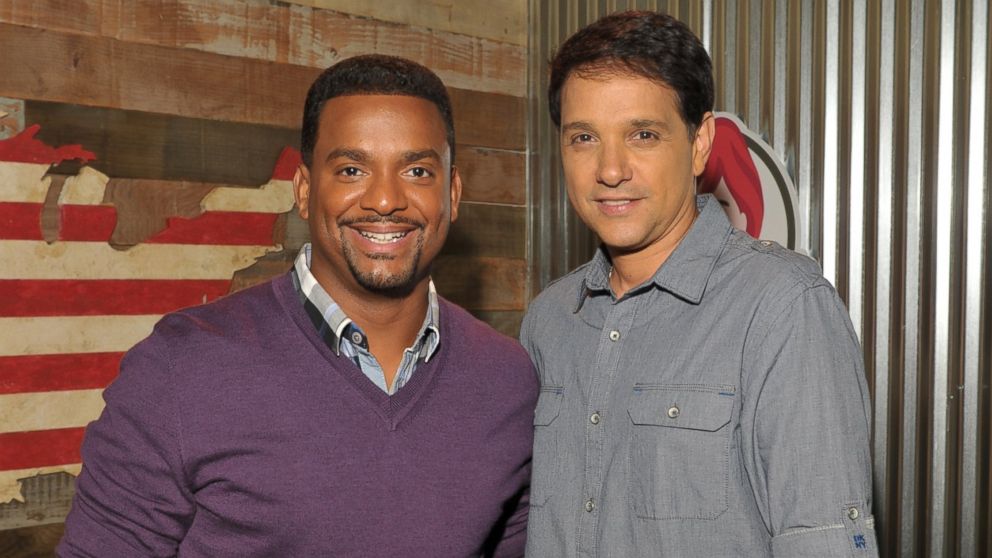 Ribeiro spoke to ABC on a new collaboration he's doing with Wendy's in celebration of the restaurant's new BBQ Pulled Pork offerings.
Ribeiro and another 1990's icon, Ralph Macchio, got together to make a funny fake PSA for "Americans who don't have easy access to quality barbecue," the campaign's release said.
"You're always looking for something that's funny to do," Ribeiro said of the collaboration with Wendy's. "This was something that was cool, a totally different thing. When I read the initial script for it, I thought it was really funny and people will get to see me in a different light."
On Oct. 8, Ribeiro is hosting an online Tweet-a-thon, using the hashtag #bbq4Merica, so fans can win swag and chat with the man.