Forty years since its release, "Animal House," the iconic college comedy, continues to endure with memorable lines like "Fat, drunk and stupid is no way to go through life," and "seven years of college down the drain."
Set in the 1960s, the film follows the tussle between the down-and-dirty Deltas and the spoiled and stuck-uppy Omegas.
Much of the film was made up of little-known actors like Tim Matheson, who played the smooth-talking Eric "Otter" Stratton – a role originally written for Chevy Chase.
"I really didn't want Chevy…I didn't want the movie to be a 'Saturday Night Live' movie," John Landis, the film's director, told "20/20."
"I wanted people to accept that character as Eric Stratton, not 'I'm Chevy Chase and you're not,'" he added, referring to Chase's popular "Saturday Night Live" signature line.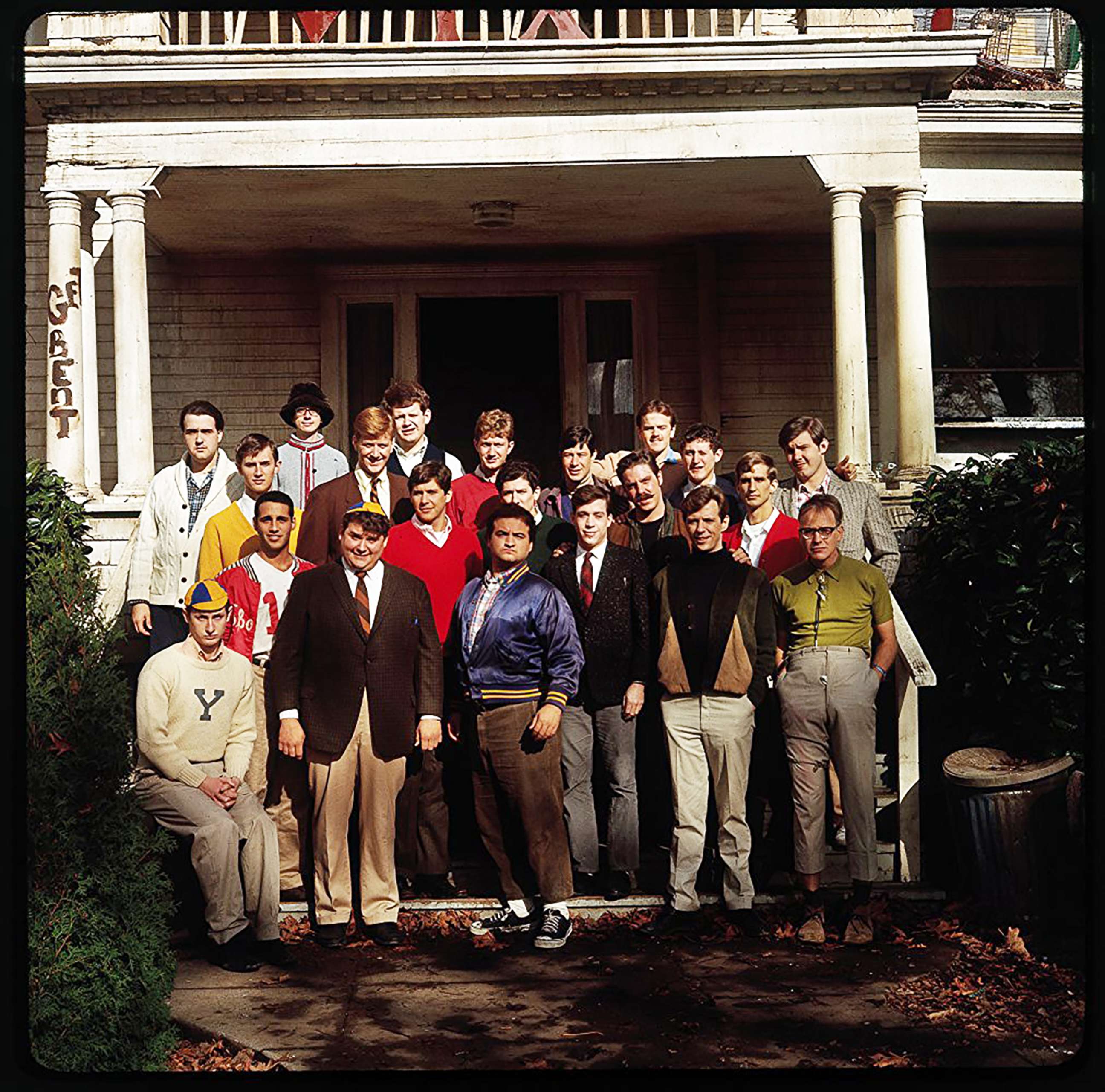 Starring Tom Hulce, who went on to play Mozart in "Amadeus," and Karen Allen, who would later co-star in "Raiders of the Lost Ark", "Animal House" also marked the debut of Kevin Bacon.
"Kevin Bacon, just came in on [an] open casting," said Landis. "I saw, maybe -- and I'm not exaggerating -- 800 or 900 people."
Despite a budget of just $2 million, the studio still wanted a bona fide star in the cast.
"The only movie star who I knew to call a favor in was Donald Sutherland," said Landis.
An instant hit, the movie made $141 million at the box office – a record at the time.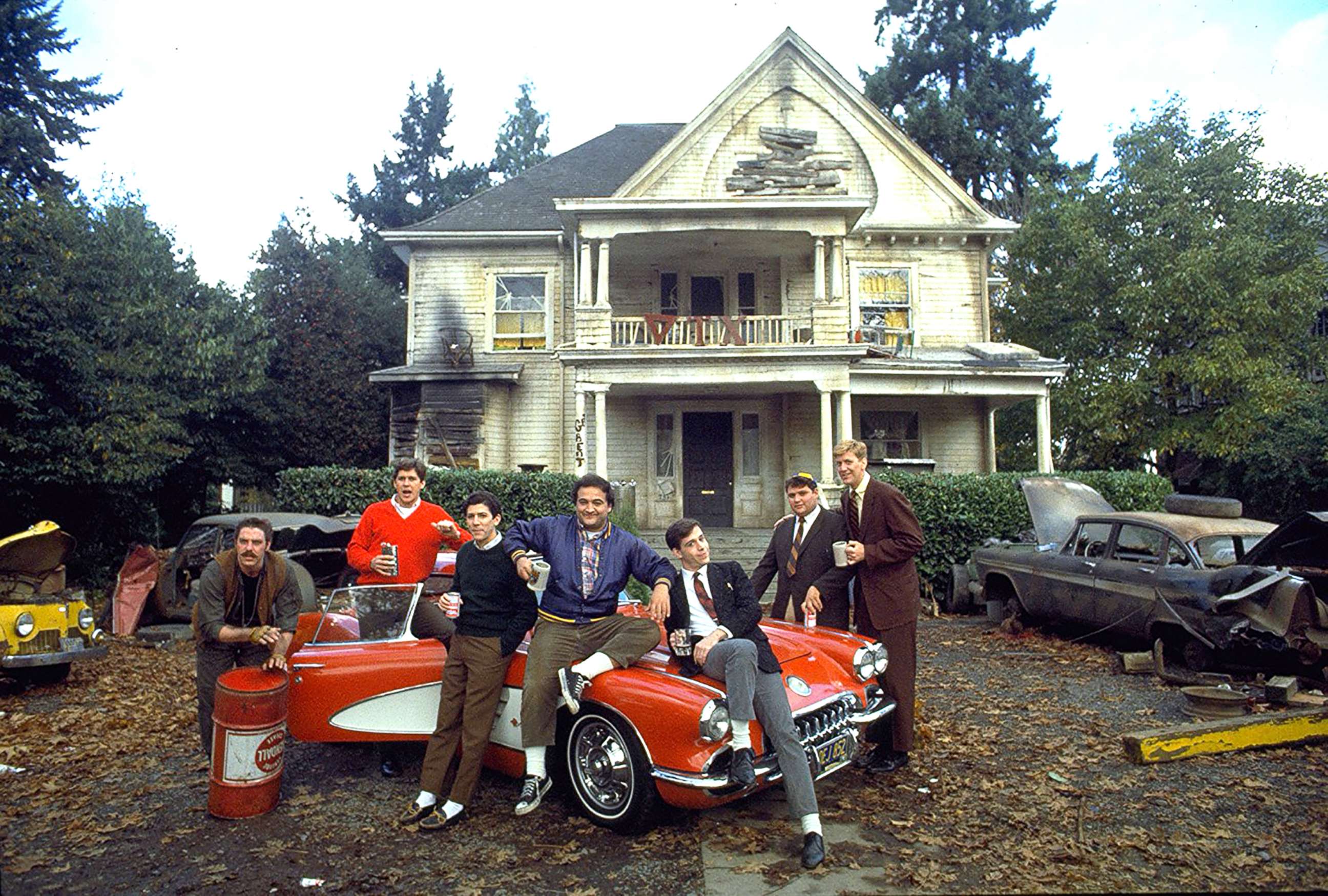 It was shot in 32 days on location at the University of Oregon in Eugene. Landis had the cast come up a week before shooting to bond.
"I met a couple of girls. They invited us to come to a fraternity. We thought, 'Oh, this would be a great way for us to do some research,'" Matheson told "20/20."
The party the actors went to was held at a university frat house. According to Matheson, someone came up to him and said them they should not be there.
"And within minutes, it was like a line out of the movie. Tim looked at me and said, 'These people want to kill us,'" Peter Riegert, who played Boon, told "20/20."
The actors say they were punched and fled from the party.
"And that bonded us a lot," Jamie Widdoes, who played Delta Tau Chi president Robert Hoover in the movie, told "20/20."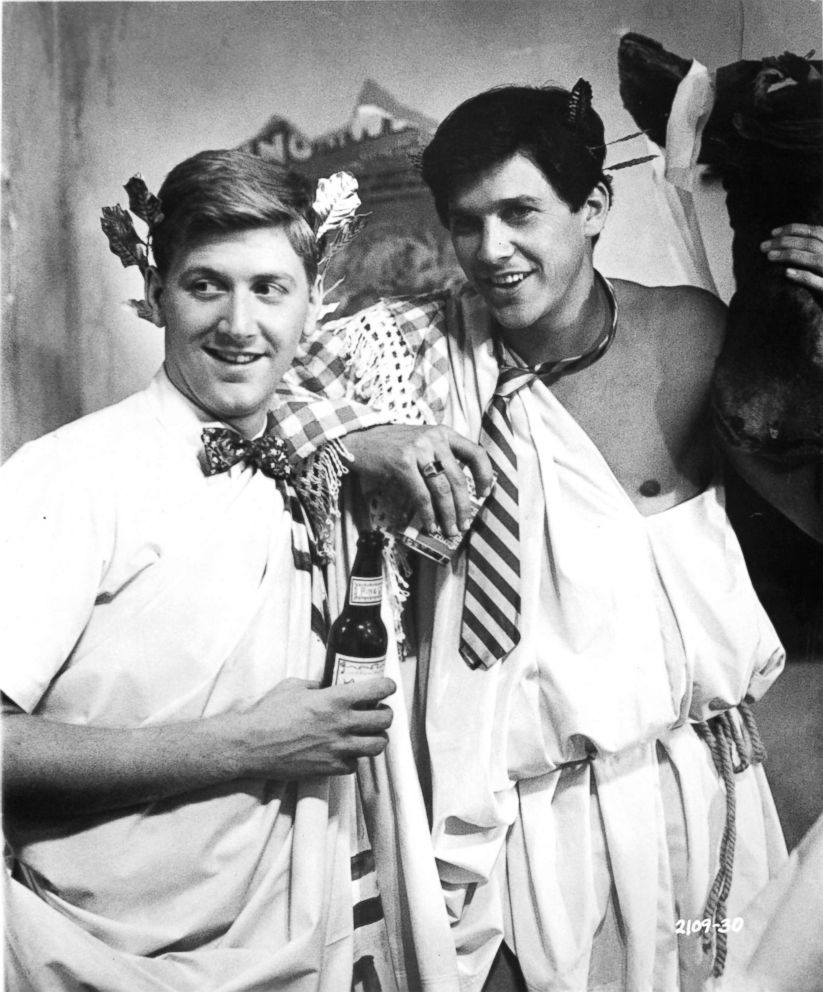 One of the film's most memorable lines was delivered by character Douglas Neidermeyer, the main antagonist in the film played by Mark Metcalf.
"'Is that a pledge pin on your uniform?' is a brilliantly written line because it has those explosives in it," Metcalf told "20/20."
Though "Animal House" was an ensemble comedy, it had one breakout star: 28-year-old John Belushi.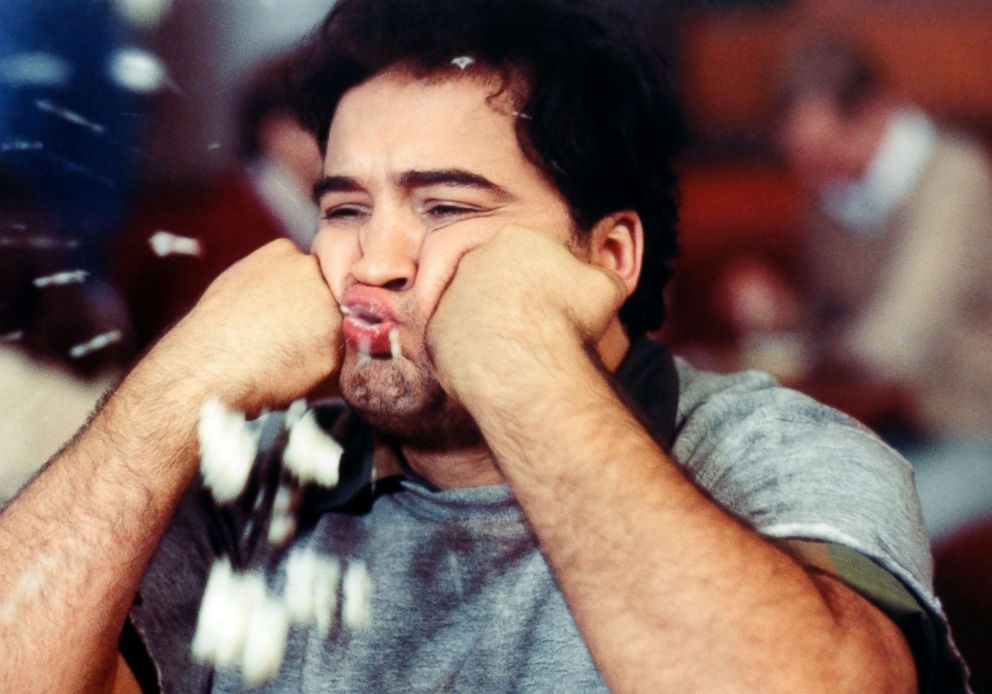 "Belushi's performance was a creation of Belushi and Landis yelling things at him while he was working," said Widdoes.
Belushi, who played Bluto, died in 1982 at the age of 33.
"John grew up with a grandmother who didn't speak English and so he learned to communicate with her with a lot of expressions," Judy Belushi, his wife, told "20/20."
"For John, I took a lot of the dialogue out," said Landis. "It's one of the reasons John steals the movie."
One of the movie's most iconic scenes, the food fight, is just three seconds long.
"They all take their food and interesting enough, they don't throw it at each other. They all throw it in the air," said Landis. "It's one shot."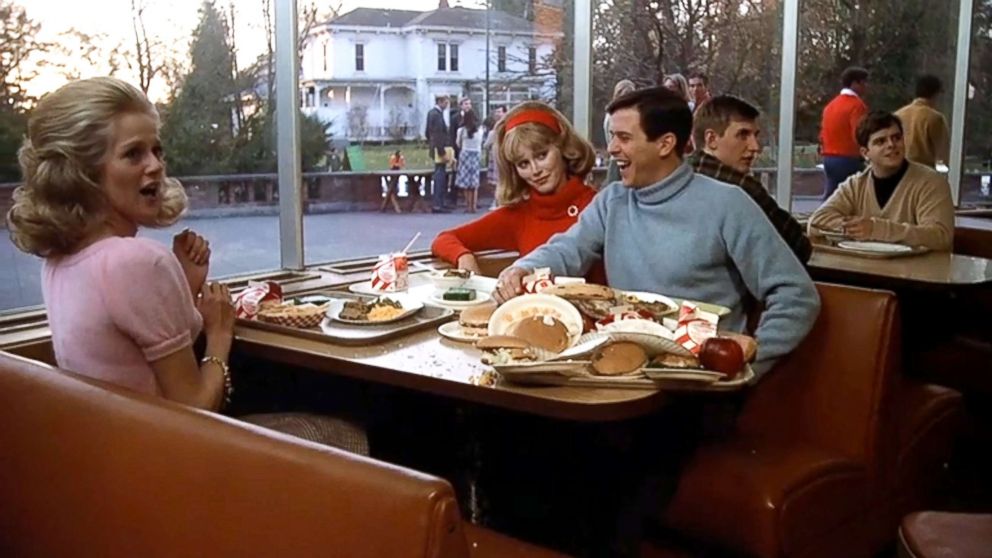 And while there was not a lot of ad-libbing, the set's spirit of anarchy did creep into the film.
"I was constantly throwing things at them. It's never explained where these things come from," said Landis. "There's a moment when Bluto first brings Flounder and Pinto into the Delta house…I said to John, 'I'm going to throw a beer bottle…I want you just to reach up and grab it. I'm not telling Stephen or Tom. I'm just doing it.'"
"It just gave it a kind of urgency and energy that otherwise wouldn't be there," said Matheson.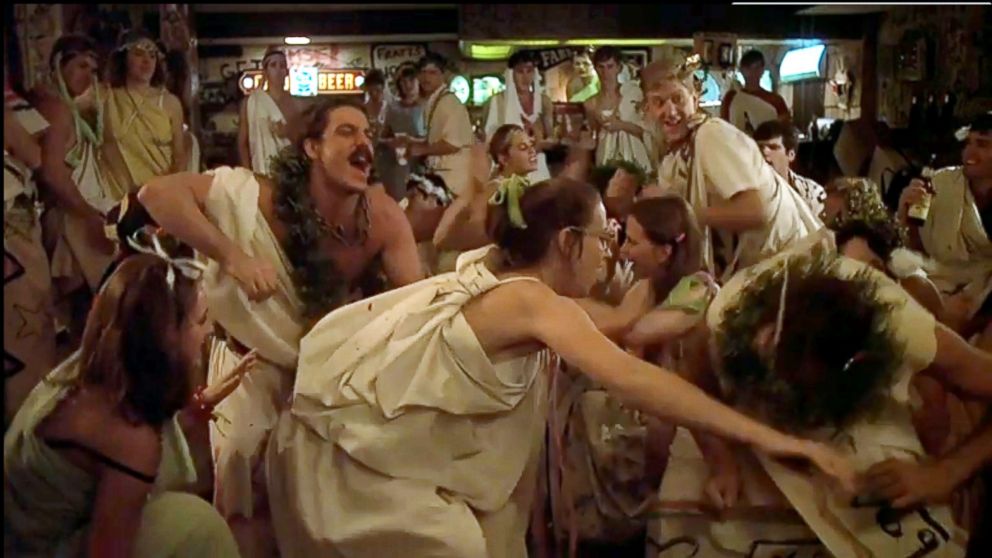 The film's signature song "Shout," originally recorded by the Isley Brothers in 1959, became so popular that DeWayne Jessie, who lip-synced the song in the movie, started an act and is still touring today as "Otis Day."
"People have told me it brought so much joy to them. It changed my life totally. I became the character," Jessie told "20/20."
The film was an instant hit with moviegoers.
"There were lines around the block," reminisced Riegert. "They saw me coming and they all went, 'Boon!'"