Anne Hathaway: 'I disliked myself so intensely' growing up
The Oscar winner now reflects on her simple and happy life.
— -- Anne Hathaway has it all: a happy marriage, a new baby and blockbuster film roles. But the home life she now describes as "beautiful" was something she never thought was possible because she once lived with a "pungent unhappiness."
The Oscar winner, 34, spoke candidly about life with her husband, Adam Shulman, and their son, Jonathan, on ABC News' "Popcorn with Peter Travers."
"I feel really lucky -- I get to do what I love," she told Travers. "I'm with the right guy and we make each other happy and we treat each other well."
"And we were given the most beautiful gift of our son," she said of Jonathan, who was born in 2016.
The actress mentioned that in one shot of her new film "Colossal," which she filmed while pregnant, she noticed that she had made an expression that was "his expression."
"It's not mine, it's his," she added. "And I see that and if for no other reason, this is probably going to be one of my favorite movies that I've made ever."
But Hathaway said her life wasn't always so joyful. When she was growing up, "it just seemed like it could never happen to me. I had just too many issues."
"I disliked myself so intensely," she continued. "It was just a mindset. I didn't know how to love myself. I didn't know how to love anybody."
The "Les Misérables" star added that part of her unhappiness stemmed from her inability to let people in. But she used acting and being on stage to help her feel comfortable.
"I loved being on a stage because I knew what was going to happen next. That I could dance with," she said. "The thing that felt impossible at the time was actually being present and being here."
In recent years -- with the support of her friends, family and husband -- Hathaway said she's developed into a person who is more comfortable in her own skin and being covered by the press.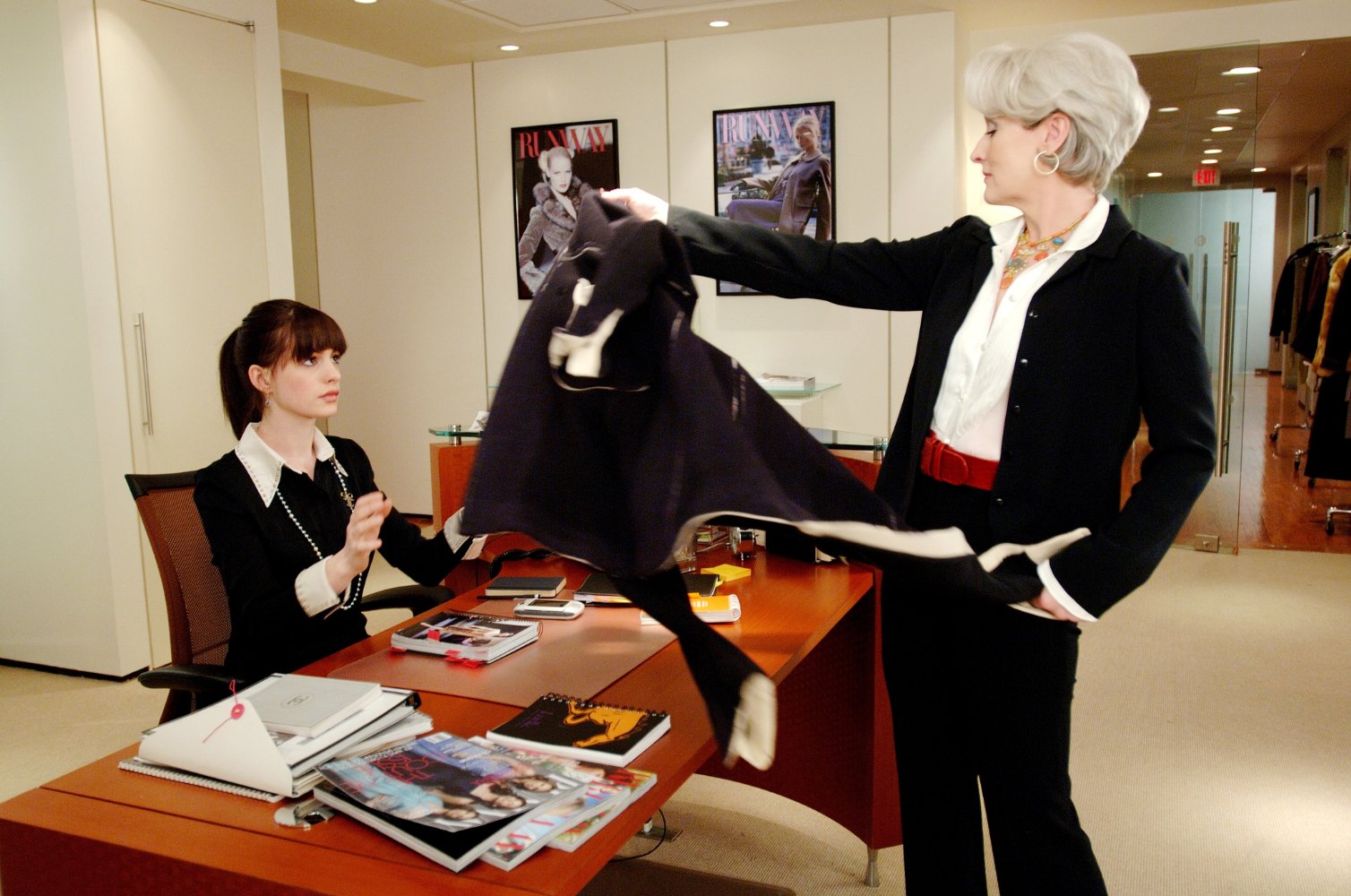 Hathaway also revealed the connection she felt with her "Colossal" character, Gloria, who is a heavy drinker and dealing with broken relationships. She said some people were surprised by how much Gloria resonated with her.
"The way I feel about her is she's somebody who's running ... She's running from the moment, she's trying not to be here," she said. "That idea is that for her, alcohol is a relaxant, it calms down her anxiety. I related to it on that level."
Travers asked Hathaway if alcohol abuse had ever been an issue for her.
"It's never gotten in the way of me being able to do the work, but I think it was approaching an unhealthy level," Hathaway said.
She said didn't feel she was drinking too much when she first began her career in films like "Princess Diaries (2001)." The issue arose later.
"I went to college and I drank a great deal," she said. "By the time of 'The Devil Wears Prada,' I was drinking more."
Download the all new "Popcorn With Peter Travers" podcasts on iTunes, Google Play Music and Stitcher.