— -- Ariana Grande is set to take the stage today in Manchester for the first time since a suicide bomber killed 22 people and wounded more than 100 at her May 22 show in the English city.
The concert now comes less than 24 hours after the terror attack Saturday night in London at London Bridge and Borough Market, which left 7 dead and dozens wounded. Grande tweeted Saturday, "Praying for London."
Greater Manchester Police assistant chief constable Garry Shewan said in a statement Sunday morning that the concert has not been canceled, despite the London attack. "There are two-large scale events taking place in Greater Manchester today and we would like to assure people that these will still take place, but with additional security in place to ensure the safety of everyone ... There will be additional security checks taking place and everyone will be searched, including bags."
Grande's manager, Scooter Braun said in a statement Sunday morning that not only will the show go on, but with greater meaning. "After the events last night in London, and those in Manchester just two weeks ago, we feel a sense of responsibility to honor those lost, injured, and affected," he said. "We plan to honor them with courage, bravery, and defiance in the face of fear. Today's One Love Manchester benefit concert will not only continue, but will do so with greater purpose."
Braun adds, "We must not be afraid, and in tribute to all those affected here and around the world, we will bring our voices together and sing loudly."
Grande is headlining the One Love Manchester concert, which will take place at the Emirates Old Trafford venue, about 3.5 miles from Manchester Arena.
Justin Bieber, Coldplay, Katy Perry, Miley Cyrus, Pharrell Williams, Take That, Niall Horan, and other musicians will join Grande for the event, which will also be broadcast stateside on Freeform and ABC. Freeform, ABC and ABC News are all part of The Walt Disney Company.
The concert will air in its entirety on Freeform at 2 p.m. ET, and a one-hour version will be broadcast on ABC, following the 8 p.m. ET game 2 of the NBA Finals.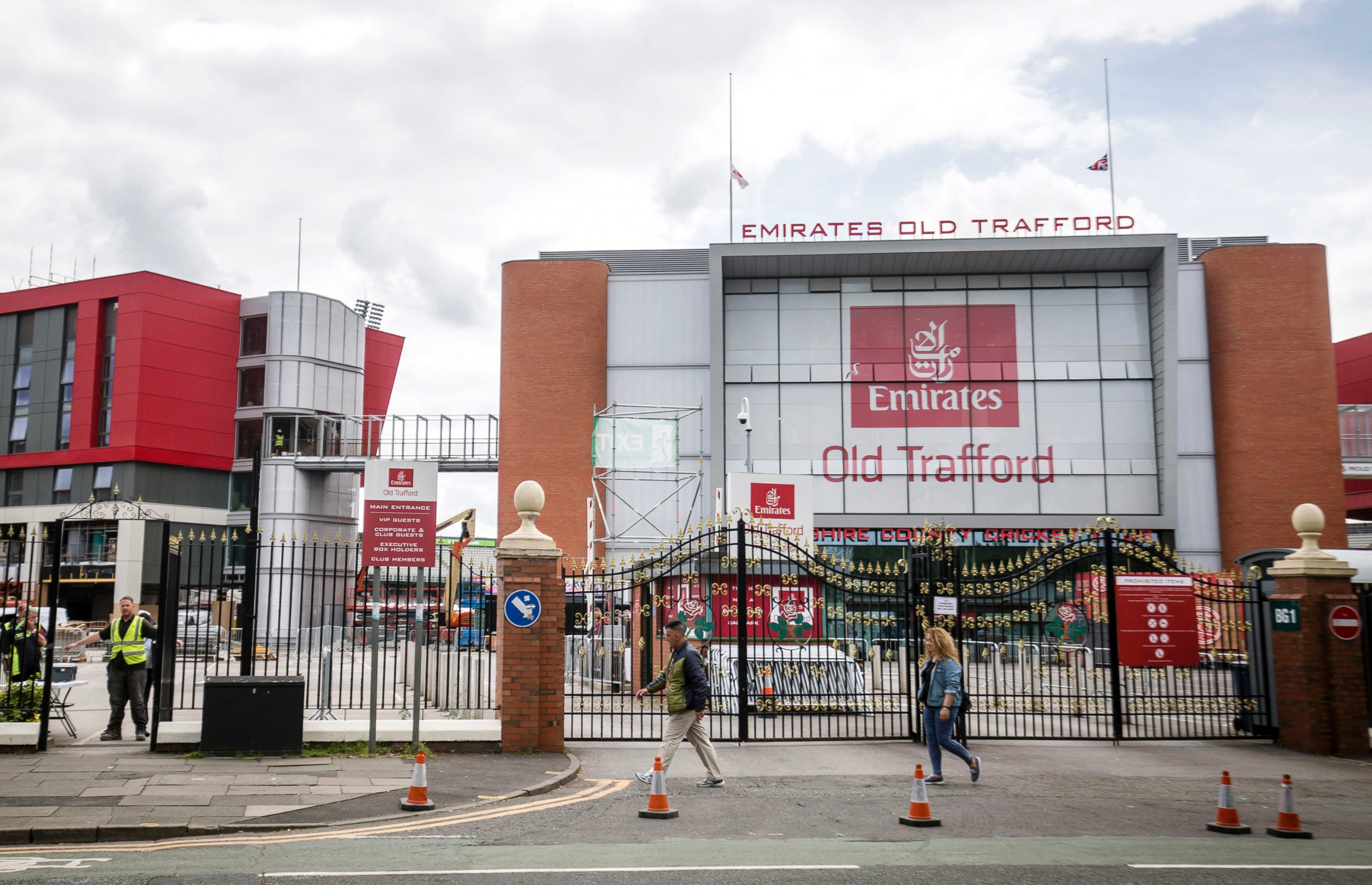 "My heart, prayers and condolences are with the victims of the Manchester Attack and their loved ones. There is nothing I or anyone can do to take away the pain you are feeling or to make this better. However, I extend my hand and heart and everything I possibly can give to you and yours, should you want or need my help in any way," Grande wrote in a statement posted to social media on May 26. "Our response to this violence must be to come closer together, to help each other, to love more, to sing louder and to live more kindly and generously than we did before."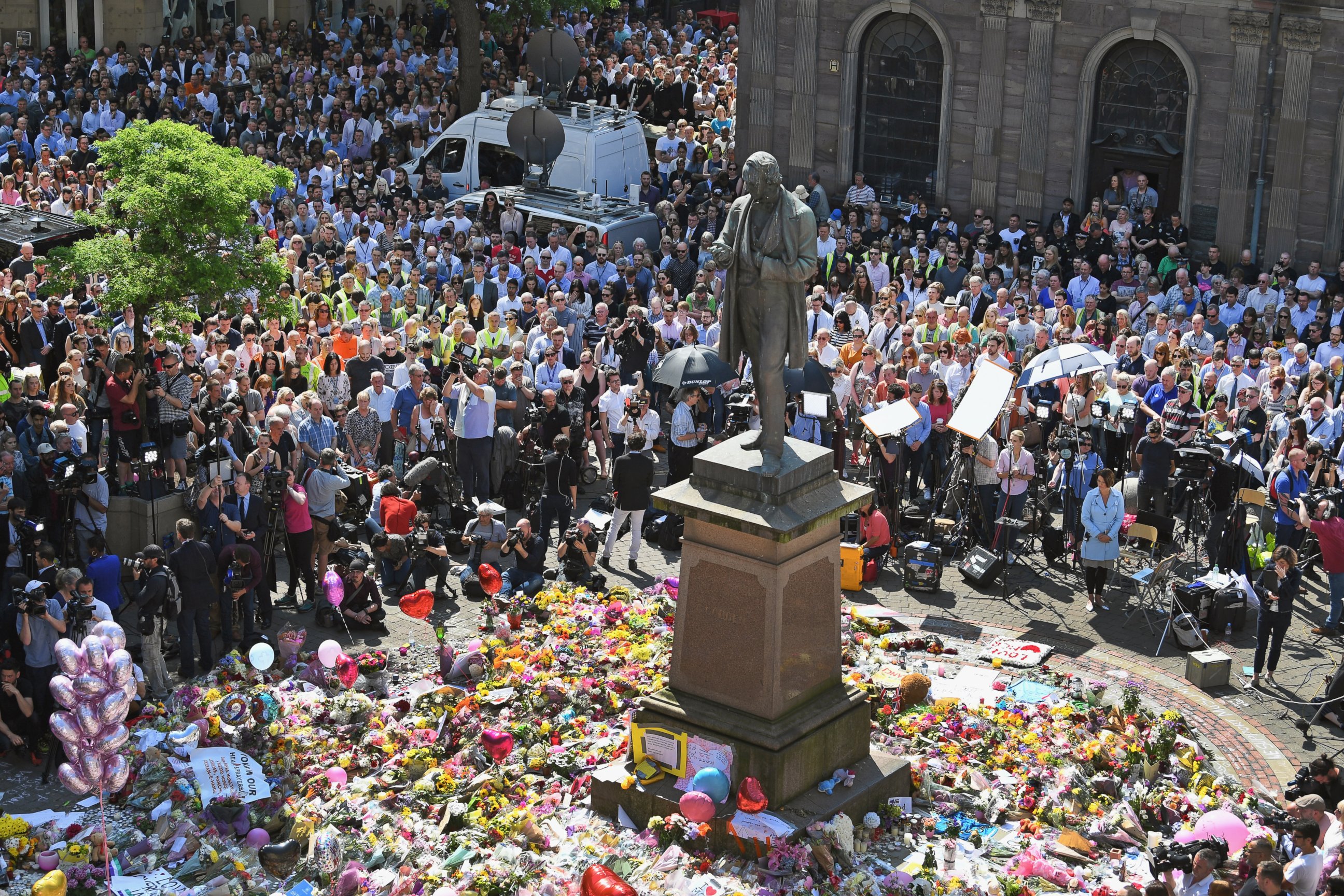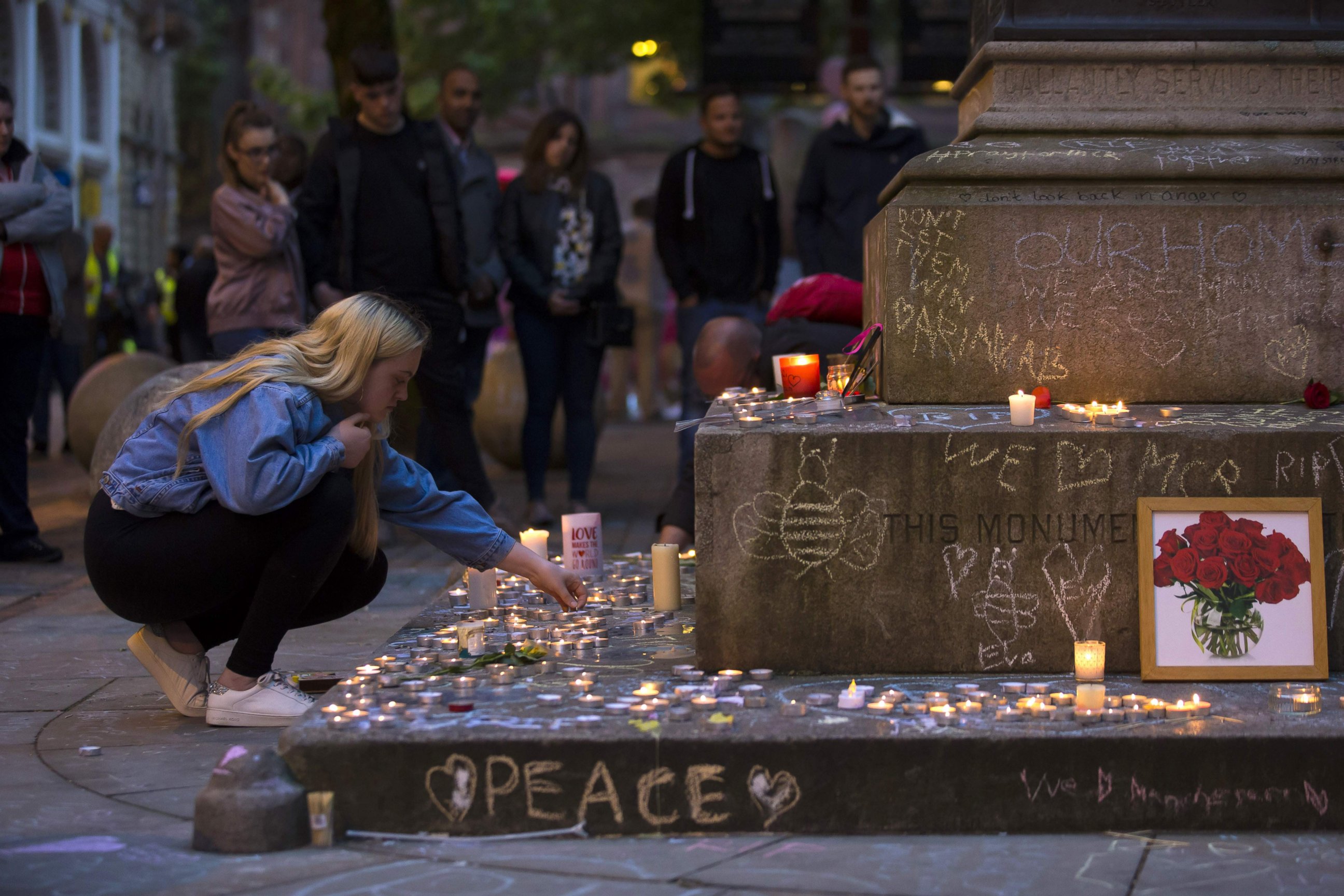 Grande, 23, and her manager, Scooter Braun, organized the concert to raise money for the victims of the suicide bombing and their families. As a result, all proceeds from the show will benefit the We Love Manchester Emergency Fund, which was founded by the Manchester City Council, in conjunction with the British Red Cross. Fans who attended the May 22 show were offered free admission, and Ticketmaster has said that they will be policing those who try to resell tickets.
"She was very traumatized after the attack, but it was very important to her to support the victims and show a level of defiance that stands up to this blood-lust and ambivalence toward innocent individuals and tells the terrorists that they are not going to stop us," Melvin Benn, of promoter Festival Republic, told Billboard magazine of Grande. "For such a young woman to have the bravery to stand up and do that, I think every act should take notice. By coming back, not just to get on stage, but to get back on stage in the city where it's happened. It's inspiring."
Security will be tight at the event, promised Manchester Police Chief Superintendent Stuart Ellison. On Friday, the Greater Manchester Police tweeted that more than 130,000 are expected in the area, for the concert as well as a soccer game. As a result, there will be "a significant number of officers," some of whom will be armed, from the local police force as well as neighboring ones. There will also be added security checks and fans have been encouraged to leave bags at home to expedite the process.
"This is a time for the people of Greater Manchester and further afield to come together and show we are united. Whilst we want you to enjoy yourself, we also want people to remain vigilant," a statement from Ellison read. "Remain alert at home, work and when out and about, so we can all play our part in defeating terrorism and keeping everyone safe."