— -- Arie Luyendyk Jr. is the new Bachelor!
Ending weeks of speculation, the racecar driver made the announcement on "Good Morning America" Thursday morning.
"I just kind of went in with an open mind, open heart," Luyendyk said of his decision to become the "Bachelor." "It just kind of hit me right now that I'm here."
Luyendyk, 35, is no stranger to the "Bachelor" franchise, having first appeared on season eight of "The Bachelorette" in 2012, when he tried unsuccessfully to win over Emily Maynard. Last year, he told Us Weekly magazine that previously, he'd had discussions about becoming the Bachelor, but it didn't pan out until now.
Luyendyk revealed today that he kept his Bachelor plans so "under wraps" that his family found out today along with the rest of "The Bachelor" fans.
"It's been such a quick turn of events and my family doesn't know," said Luyendyk, whose dad is also a racecar driver. "So now they know. So they know along with you guys."
When Luyendyk tried to woo Maynard, he earned the nickname the "kissing bandit." He said he could live up to that nickname again if he finds "the right woman."
"Obviously, there's got to be that chemistry there," he said. "Emily and I had it previously and I'm hoping to find that type of love, for sure."
Luyendyk said he believes the same decisiveness that helps him on the race track will help him as the "Bachelor."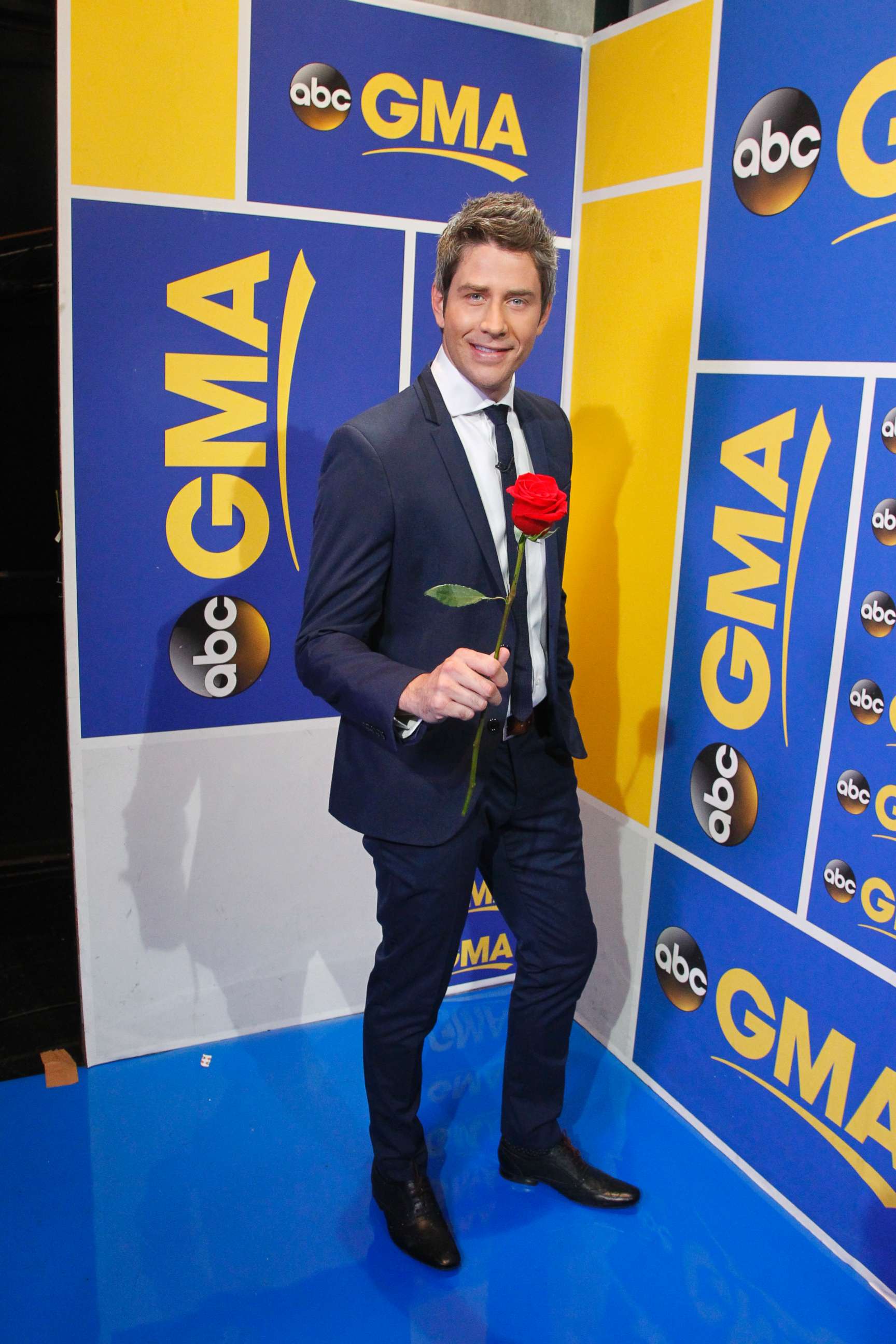 When it comes to finding love, he is looking for a woman who has it all, noting he wants someone who is, "independent, strong, but then still gentle. A little mix."
"I'll be 36 in a few weeks so for me it's time," he said of finding love. "All my friends around me, you know, have kids and have grown up, so for me, I feel like I'm the last one of my friends to really take that step."
Since Rachel Lindsay's season of "The Bachelorette" ended last month, some fans questioned on social media whether contestants from her season might be tapped to helm the new season of "The Bachelor." Third-place finisher Eric Bigger recently told People magazine that he had not been approached about the job, and in July, third runner-up Dean Unglert told ABC News that he needs to mature before pursuing a serious relationship.
Finally, Peter Kraus, whose emotional breakup with Lindsay immediately preceded her proposal from Bryan Abasolo, told reporters last month that he didn't necessarily want to be the Bachelor either. At the time, he said he would "consider" the opportunity if it was offered to him, but, he added, "This entire process has been really tough."
"Being the head of all this, being in Rachel's position, as I saw her go through it throughout the entire time, was a lot of pressure. You are the face of a franchise, you're the face of an entire population of people who love the show and love the people on it and that's hard," Kraus said. "I can't imagine what she has to go through and the decisions that she had to make, and that's why her decisions in the end, I do not blame her for anything. I do not hold anything against her for it. I wish her nothing but health and happiness and it's got to be a really hard position to be in."
Luyendyk does not keep in touch with many of his Bachelor castmates but he does talk to Sean Lowe, who is married to and has a child with the woman to whom he proposed on the show, Catherine Giudici-Lowe.
"I'll definitely be reaching out, Sean. I'll need some advice," he said.
Luyendyk will appear on the 22nd season of "The Bachelor."