Atlas Genius: Meet the Australian Duo Behind 'Trojans' and 'Molecules'
The brothers released their new album today. Here's what you need to know.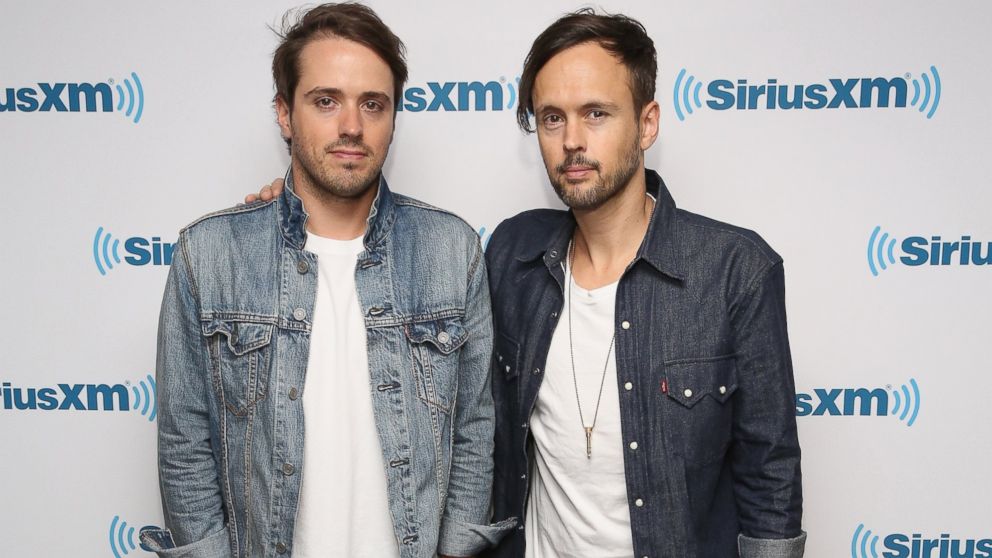 — -- Maybe you remember Atlas Genius's song "Trojans" from a 2013 episode of "Grey's Anatomy." Or, maybe you saw the band open for Imagine Dragons at some point in the last few years.
Maybe you don't know them at all -- but now is the perfect time to get acquainted, because the band's second album, "Inanimate Objects," drops today.
"This album is a lot darker, a bit more aggressive than the first one," lead singer Keith Jeffery told ABC News. "One of the big focuses was, 'If we were performing this live, where would we want to go?'"
For good reason: The band, which will perform on "Jimmy Kimmel Live!" next week, will be spending a lot of hard-earned time on the road in the future.
Formed in November 2009 by Jeffery, 33, and his two brothers, Michael, 31, and Steve, who has since left the band, the first thing the band members created was their own studio to write and record music. They also had to come up with a name. In the end, they settled on Atlas Genius, which was partially inspired by the brothers' love of folk tales.
"For me a good band name has to evoke some kind of question," Jeffery explained. "[With] 'Atlas Genius,' there was a certain play on the Greek mythology."
In keeping with the theme of their moniker, the band's initial success came from the single "Trojans" which generated buzz all over the internet in 2011 and helped score them a record deal with Warner Brothers Records.
It's been a steady climb since: Today, the Australian alternative rockers are touring and performing their latest hits, including "Molecules", which peaked at number 18 on Billboard's Alternative chart, "Stockholm," "Friends with Enemies," and "A Perfect End" for thousands of screaming fans.
"Music is for me," Jeffery said, "is the most present and connected I ever feel."