— -- Scarlett Johansson is back as Black Widow in the next chapter of the Marvel cinematic universe, "Avengers: Age of Ultron." Shooting this particular film was a little bit different for Johansson because she was pregnant with her first child during filming.
"I've never met a woman more happy pregnant than Scarlett," Chris Evans, who plays Captain America in the Marvel franchise, said during an interview with ABC's Chris Connelly for "Nightline," before turning to Johansson and saying, "You literally were in the best mood, you were just so happy."
"Great job being pregnant for the whole shooting," added his co-star Robert Downey Jr., who plays Iron Man/Tony Stark in the film.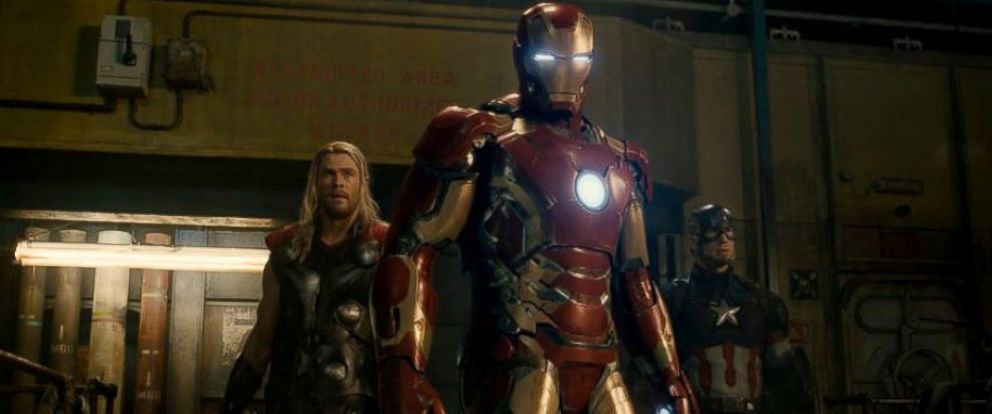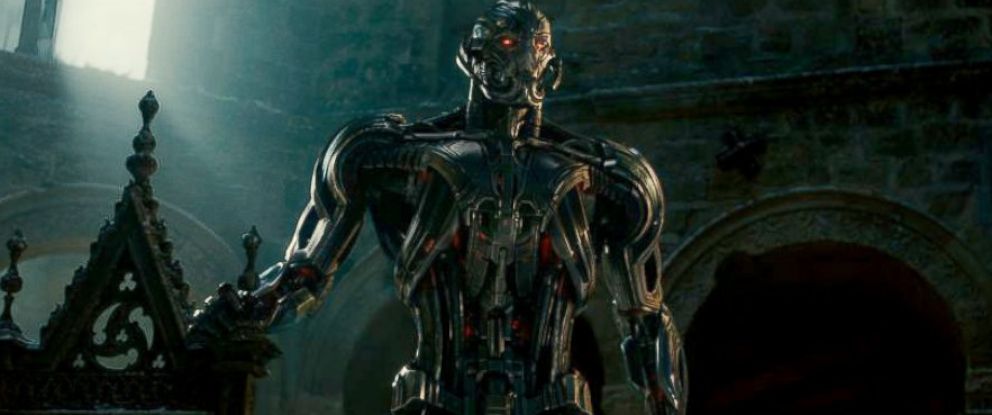 "Avengers: Age of Ultron" stars Johansson, Evans, Downey, Chris Hemsworth as Thor, Mark Ruffalo as The Incredible Hulk and Jeremy Renner as Hawkeye -- James Spader plays the villain, Ultron.
"Age of Ultron," which premieres on May 1, is the eleventh film in the integrated series, and the second film to feature all six of the action elite, who sat down for an interview with "Nightline" to talk about making the new film and what went on behind the scenes.
While filming, Johansson's fellow "Avengers" rallied around the 30-year-old actress, who gave birth to a daughter soon after shooting principal photography.
"On the last day of shooting, she could barely put a sentence together, but she timed it perfectly," Evans said.
"Robert [Downey, Jr.] was like, 'you're going home now,'" she said.
Johansson said being pregnant during filming was "great" but she felt lucky to "have a very cushy, delightful job that I loved to go to every day."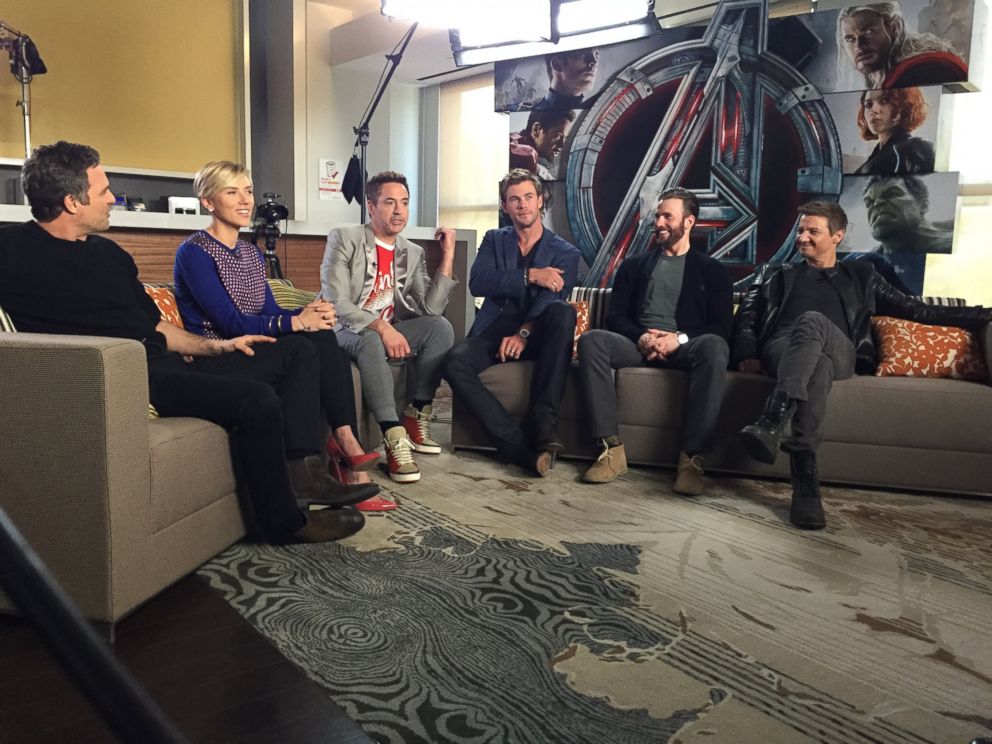 "Age of Ultron" is expected to beat its prequel, "Marvel's The Avengers," in box office expectations by The Walt Disney Co., the parent company of ABC News. It's a tall order considering the original "Avengers" has grossed an estimated $1.5 billion worldwide since its 2012 release, according to Box Office Mojo.
"I don't think anyone's ever made as much money during gestation as you did," Downey told Johansson during the "Nightline" interview.
"I made more money pregnant than I've ever before," she said, laughing.
The cast members talked about how much their characters have grown, and how they have changed in real life, since doing the first "Avengers" film together. For one, almost all of the six leads have kids now, except for Evans.
"Am I the only guy here without children?" Evans asked during the interview. "I don't even know what to say about that."
"You're our child," Hemsworth quipped.
Johansson teased Evans, telling him his "biological clock is ticking" so he should start a family soon.
"Being around babies, it's my intellect level," Evans said. "We like colors and shapes—"
"And boobs," Johansson joked.