— -- Today, the Marvel gods blessed us with a new "Avengers: Age of Ultron" trailer and they did not disappoint. The new footage is epic and there are a TON of hidden gems if you watch over and over and over -- like we did.
Here are the top 7:
1 - Scarlet Witch and Quicksilver are Bad!
We had a hunch but it's confirmed that both heroes are bad in this movie -- at least at the beginning. In the clip, you see Aaron Taylor-Johnson and Elizabeth Olsen on Ultron's side and even fighting Captain America and Black Widow. In one scene, the Witch even compels and possibly controls Scarlett Johansson's character. You also see Quicksilver punch Cap. Told you this clip was epic.
But don't worry, in an overhead shot at the end of the trailer, you see the Avengers fighting Ultron's forces. And guess what -- you can see Scarlet Witch and her red blasts of energy, so it seems like she has a change of heart. But where's Quicksilver? Maybe he needs more convincing.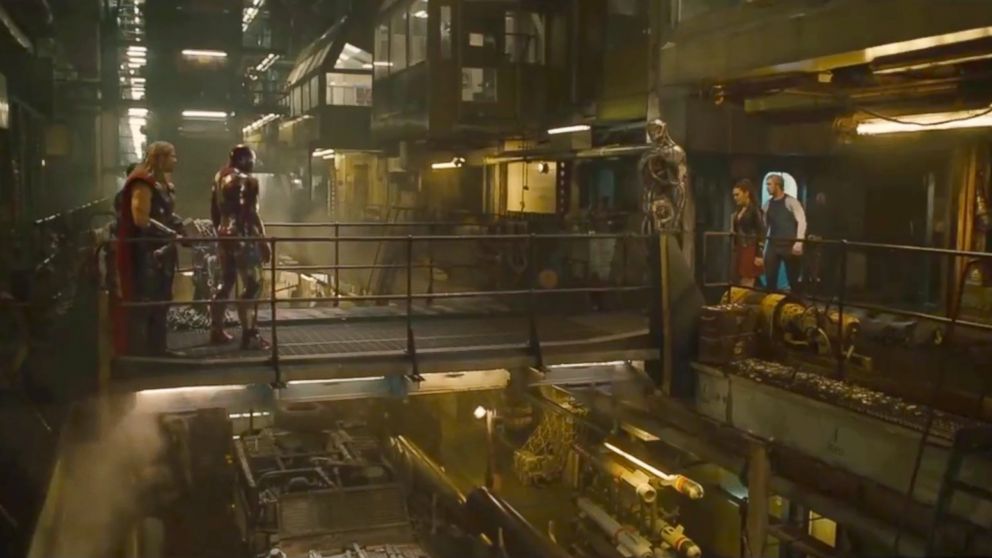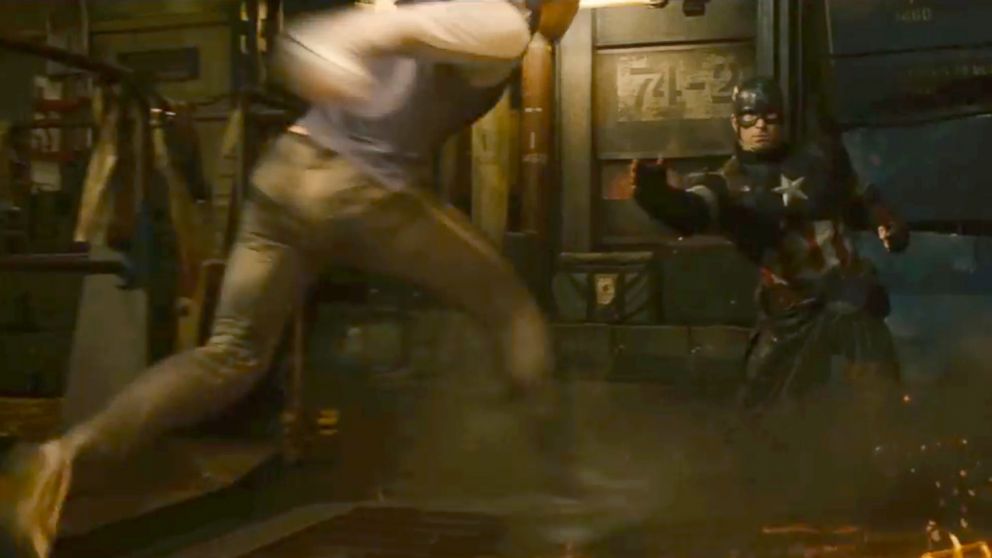 2 - Black Widow and the Hulk Get Close
Later in the clip, we see Mark Ruffalo and Johansson cuddle up and are about to kiss. Nice!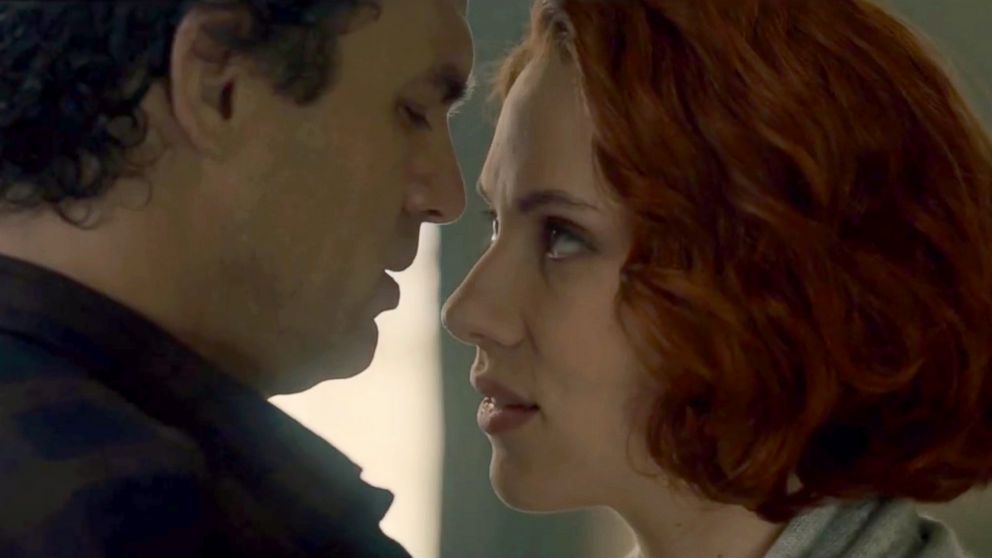 3 - Ultron Wants to Kill All Humans and Iron Man Created Him
"There's only one path to peace, their extinction," Ultron says in the trailer. We also see Tony Stark take responsibility for creating Ultron.
"I tried to create a suit of armor around the world," he says. "But I created something terrible." Stark created Artificial Intelligence, Bruce Banner notes.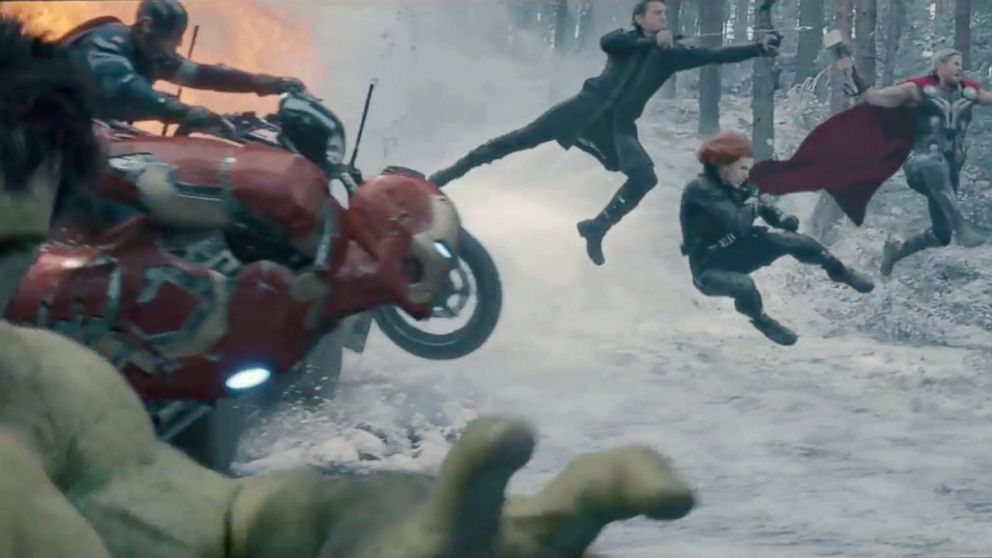 4 - Mystery Guys With Claws
Around the 1:06 part of the clip, we see a shadowy figure with claws. Is that Wolverine? Probably not, the claws are too strange looking, but it's intriguing nonetheless.
It may be Ulysses Klaw or Black Panther, who are slated to appear in the film.
5 - Iron Man Has Loki's Scepter
We see him grab it in what looks to be out of desperation. Why? Is he going to use that evil weapon against Ultron? Against the Hulk, who we knows go a bit rogue in this film. What? Tell us!!!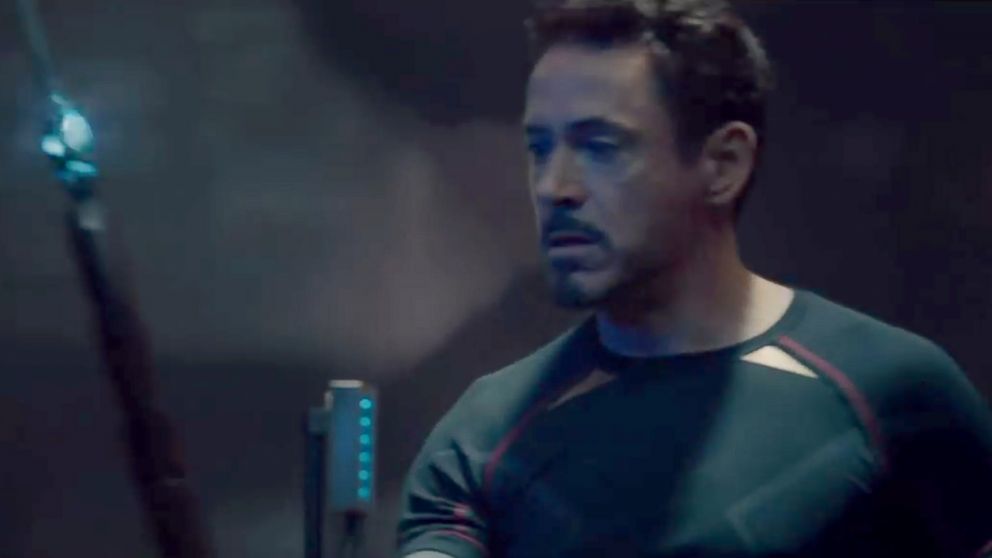 6 - Does Someone Die?
"No way we all get through this," Iron Man says.
"I got no plans tomorrow night," Captain America replies.
Wait, what!?
7 - The Vision!
We finally see an image of Jarvis aka the Vision aka Paul Bettany at the very end. He opens his eyes, presumably after being created.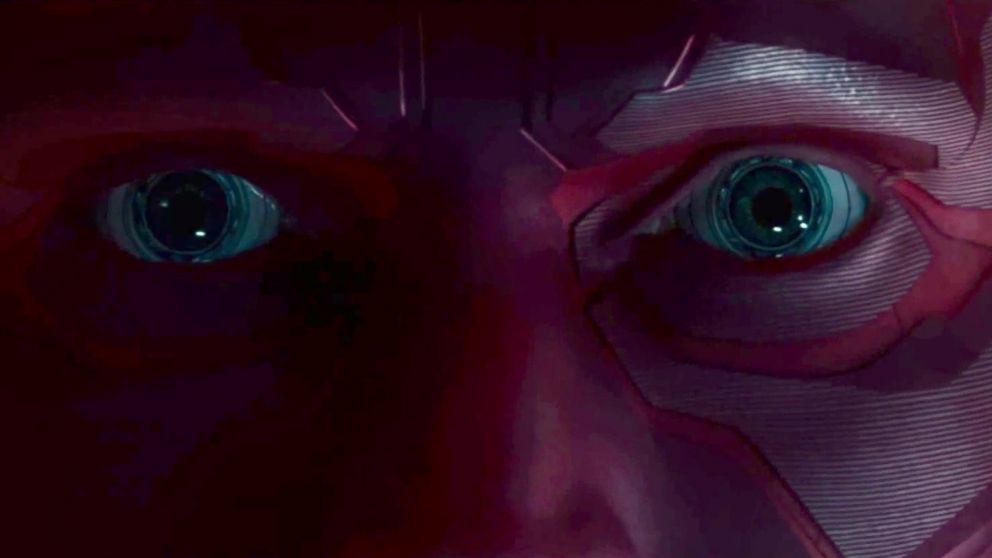 "Avengers: Age of Ultron" is out May 1 and we can't wait!
ABC News is owned by The Walt Disney Co., which also owns Marvel.