In last week's season premiere of "The Bachelor," Lace confronted Ben Higgins for not making eye contact with her during the rose ceremony.
Like so many fans who groaned at the outburst, Higgins said that he was taken aback by her aggression.
After all, he'd just spent hours talking to 28 women and was exhausted.
"So, it's late. I think we all know that at the end of the rose ceremony, it's early, I guess, in the morning and my mind is already turning in circles," he explained to ABC News on a Saturday press day. "I was just trying to grasp exactly what I did wrong, because I'm afraid the whole time that I was going to do something wrong! You're dating a lot of people at once, it's my first time doing it as well, so my mind was just trying to catch up to exactly what mistake I had made, if it was any mistake at all."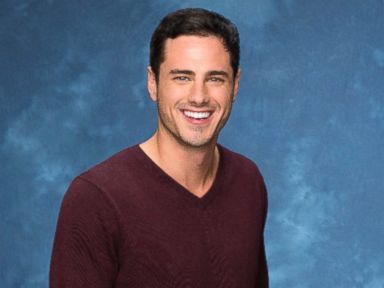 Higgins, 26, added that he'd been trying the entire night to decide which women he wanted to keep on the show and who he would eliminate at the end of the night. And while he did give Lace a rose, he admitted that her outburst was exasperating.
"Come on, there's 28 beautiful women standing in front of me," he said. "I was nervous. It was my first time at a rose ceremony. If I didn't make eye contact with everybody, it wasn't on purpose at all."
Two people who enjoyed the first episode were his parents, who live in Indiana, and with whom Higgins, an only child, is very close. However, in addition to wanting to protect their son, Higgins said they're concerned for the women, too.
"They have this motherly, fatherly instinct over the women who showed up. They're very protective over them," he noted. "'These women showed up to date my son,' I think they're thinking, 'and because of that, we want to care for them as well.'"
So, is there one woman in particular they cared for the most? If so, Higgins isn't saying.
"I don't think there's anybody that they've showed favoritism for or really angst against," he said. "They're just along for the ride as well."