On Monday, Juan Pablo Galavis will choose between Nikki Ferrell and Clare Crawley on the season finale of "The Bachelor" -- and now, we have a glimpse at what to expect.
Interested in
?
Add as an interest to stay up to date on the latest news, video, and analysis from ABC News.
In this exclusive clip, Clare meets Juan Pablo's family and gushes that she "couldn't wait to talk to them."
"They all made me feel like I was at home," she told the camera. "I couldn't wait to share stories them. I couldn't wait for them to tell me stories about Juan Pablo."
'Bachelor' Star Clare Slams Juan Pablo: 'You Shouldn't Make a Woman Cry'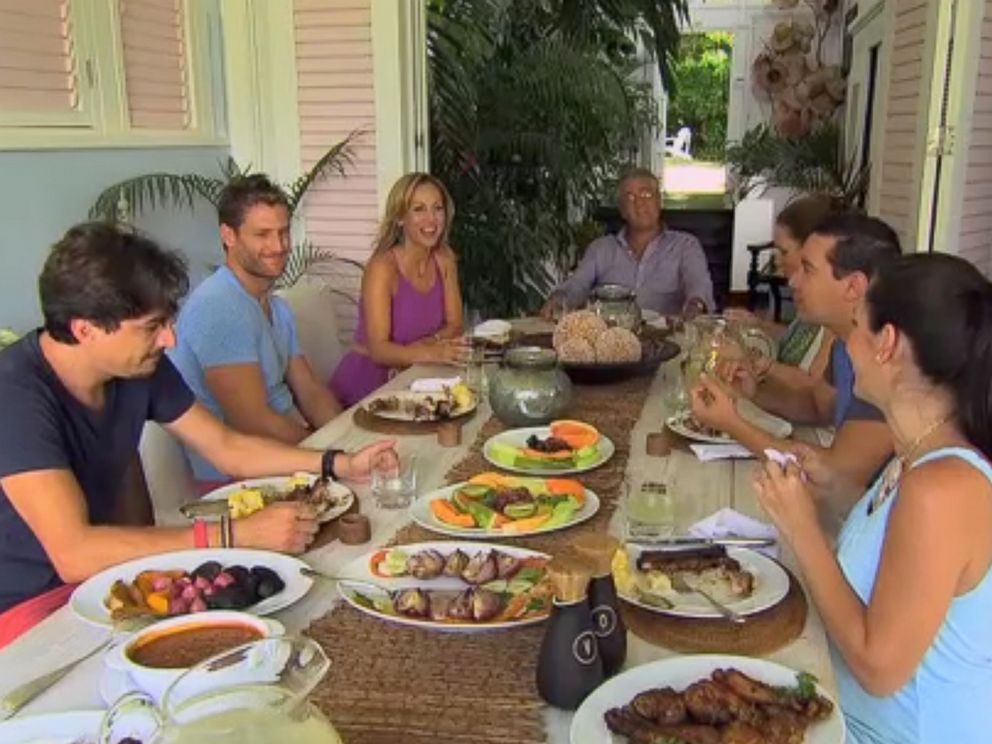 Did they ever.
In the next scene, Clare was shown talking to Juan Pablo's mother, who asked how the couple communicated. When Clare revealed that they had a disagreement in Vietnam, she seemed to understand.
"He sometimes is very rude," Juan Pablo's mother said.
"It made me cry," Clare responded.
'Bachelor' Contestant Andi Dorfman Mocks Juan Pablo Galavis
Juan Pablo's mother nodded.
"Me too," she said.
Though Clare went on to defend Juan Pablo a bit, at the time of their argument, she was quite angry.
"It definitely set me back and took me back into my mind and took me out of my heart," she told reporters after the fact. "It makes you question things more and it was something I didn't want to do. ... I wanted to put myself into a situation with a man who wanted the same thing as me, and it did make me question it a little bit because I thought we were on the same page."