'Back to the Future' Today? Inventor Raises Funds for Hoverboard
Admit it. You want one.
October 22, 2014, 8:16 AM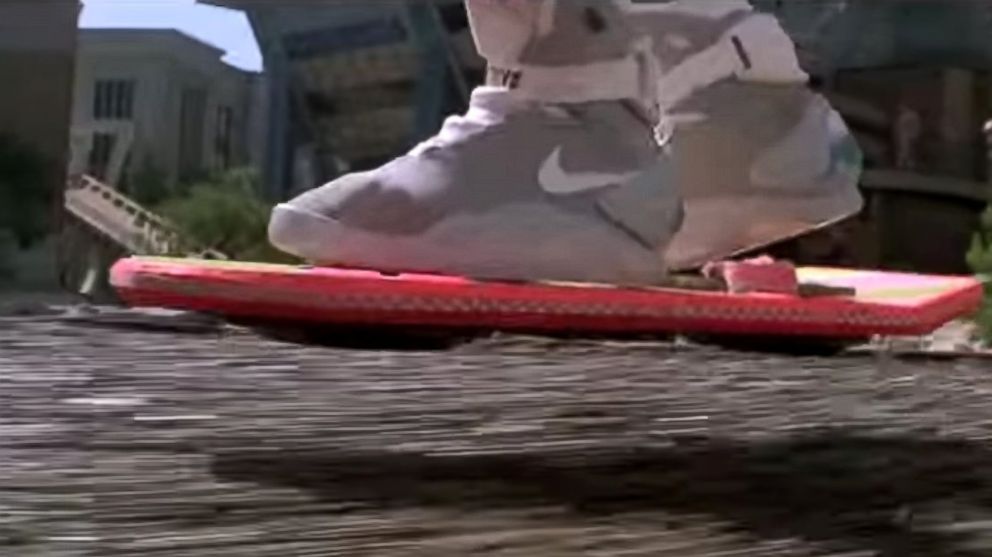 — -- Admit it. Didn't you always want Marty McFly's gravity-defying hoverboard from "Back to the Future Part II"?
Well, today, the future may just be here.
Just in time for the 25th anniversary of the time travel classic film, Greg Henderson, a California inventor has launched a Kickstarter campaign to bring the Hendo Hoverboard from film to the real world.
'Back to the Future': Where Are They Now?
Dad Drives Daughter to School in 'Back to the Future' DeLorean
Nike Promises 'Back to the Future II' Style Power Laces
"Thanks to Marty McFly, this is the perfect example of the stepping stone. ... We can't go over hedges or mobile sidewalks yet, but we'll get there," Henderson told ABC News of his creation that will carry a $10,000 price tag.
Ever since Marty McFly -- played by Michael J. Fox -- dropped in on Oct. 21, 2015, the film's fans have been searching for a way to get their hands on the real deal, likely thanks in no small part to the movie's director, Robert Zemeckis, pulling off a hoax video featuring stuntmen testing the boards in a behind-the-scenes special.
The video falsely claimed that hoverboards had been around for years, and that parent groups would not allow toy manufacturers to make them. It added that the film's creators got their hands on them and put them into the movie.
There have been attempts at the real thing over the years, such as a water-powered board. Another sold by Mattel in 2012 bore the heartbreaking disclaimer: "Hoverboard will not actually hover."
Kickstarter's investors are ready to believe in McFly's hoverboard being made today. As of Wednesday morning, Hendo Hover pulled in more than $200,000 of its $250,000 goal.
"We knew there was going to be a lot of interest, just Google hoverboards," Henderson said, adding: "being able to make some dreams come true is really great."
For devoted "Back to the Future" fans who splurge and drop the $10,000 on a Hendo Hoverboard, the product will be delivered on - you guessed it - Oct. 21, 2015.