— -- Melinda Wilson says everywhere she and her husband Brian Wilson go these days, fans thank them for the message in "Love & Mercy," the biopic starring John Cusack about Wilson and his lifelong struggles with mental illness.
"They tell us their story about themselves or a family member or a friend ... and ask what should they do," Melinda told ABC News last week. "People have been accepting of the film, the way we intended."
"Love & Mercy," which hit theaters earlier this summer, tells the story of how the Beach Boys legend met the woman he credits with saving his life in the late 1980's. It also documents how the iconic singer was being over-medicated by Dr. Eugene Landy until he met Melinda, who stepped in and wouldn't stop until Brian was out of his care. The two eventually married in 1995.
Brian and Melinda have teamed up with the Campaign To Change Direction, to bring awareness to mental illness. Other members of the "Love & Mercy" family like actor Paul Dano, have also gotten involved to help with the campaign.
As the Campaign To Change Direction's website states through its founder Barbara Van Dahlen, "We must change our culture if we are to succeed in saving lives and ending suffering. We must come to accept that mental health and mental illness are elements of the human condition – just as physical health and disease are."
The 73-year-old Wilson couldn't agree more with the organization's mission.
"There are various forms of mental illness," Wilson told ABC of the misconceptions out there now. "One out of every five Americans suffer from mental illness. We got involved with Change Direction to help people realize what I went through and what they can get through."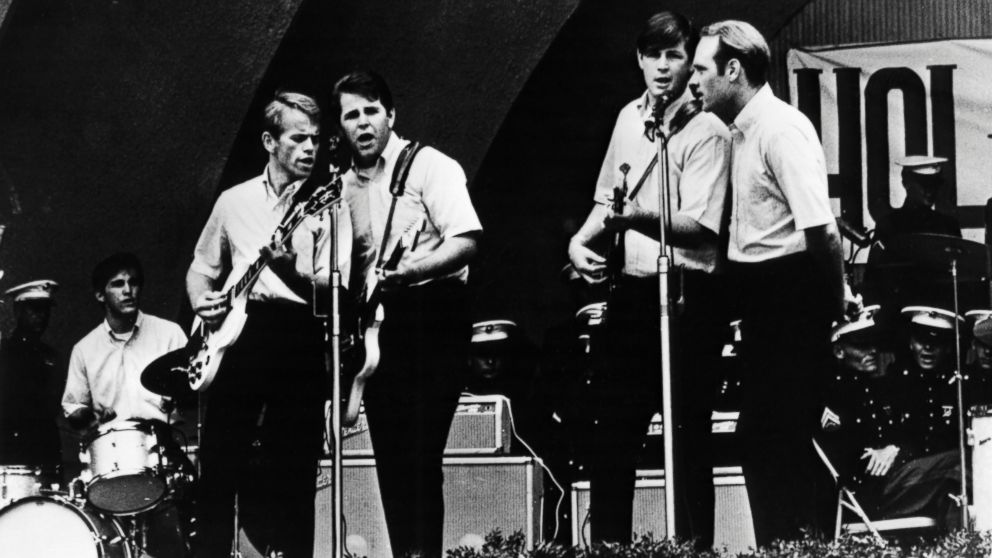 The "Good Vibrations" singer said his life now includes "exercise, walks in the park, and listening to a lot of records, which keeps me inspired."
He also writes literature and has a psychiatrist he's been seeing for years.
"He also takes medication," Melinda said. "And he has a huge support system at home. That's important to anybody with mental illness. A lot of times, being left to their own devices only causes more misery. I tell anybody that's really interested in conquering mental illness, they need the right doctor, the right medication and the right support. It's not just one, it's all three."
The Campaign, a collection of concerned citizens and nonprofit leaders that aims to educate the public on the five signs of a loved one being in pain and needing help, also includes a concert starring Wilson on Nov. 4 at the Hyatt Regency Tysons Corner Center in Washington D.C.
"As people come out of the closet so to speak, it will help more and more people not feel so isolated," Melinda said about the stigma of mental illness.