After teaching the art of survival on TV for over a decade, Bear Grylls is bringing a new type of competition he hopes will catch on with weekend warriors.
The famed celebrity adventurer is now testing the survival instincts of everyday people in the first ever Bear Grylls survival challenge.
Watch the full story on "Nightline" TONIGHT at 12:35 a.m. ET.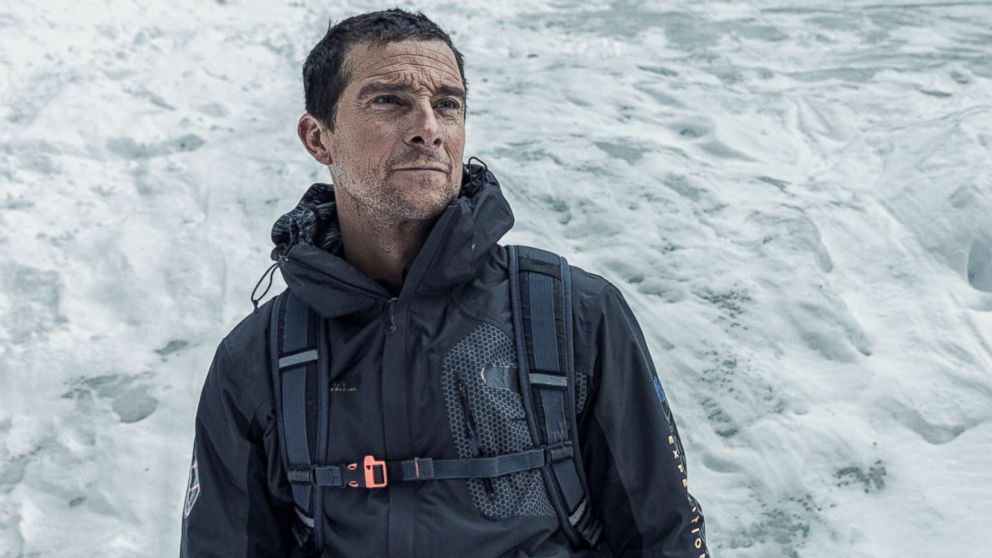 "Everyone likes to think that they can do survival, but actually, you can't learn it all from a book. You've got to be tested. You've got to be squeezed. I always think we're like grapes. Until we're squeezed, you don't really see what people are made of. And this whole challenge is about putting people under pressure and seeing if they can deliver when it matters," Grylls told "Nightline."
After paying a $90 entrance fee, contestants navigate a diabolical 6-mile course in the California heat facing physical and mental challenges including simulated explosions, burning cars, running through dark caves and even climbing to the top of a small mountain they call "Everest."
"Because this is about giving people a tangible experience and it's such a privilege getting to take Hollywood stars out on adventures. I love all of that, but there's something really powerful about days like this, where you're up close and personal with people," he said.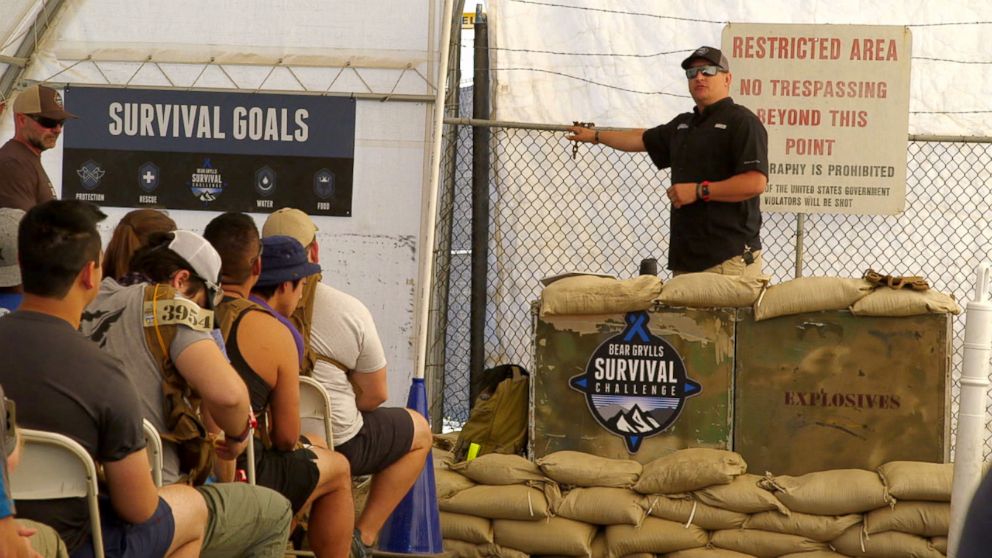 The former "Man vs. Wild" host claims that this is not another adventure race – but a competition rooted in the skills and techniques of survival.
"I met a lot of survivors over the years, and invariably, they say the same thing: 'I never thought it would happen to me.' So before all of these runs, before they go through the gates to the start, I say to them, 'What you're about to encounter through there, God forbid, you never have to experience that in real life, but if you did, you got to be prepared.' And that's the heart to this challenge is trying to test people and prepare them, just in case, and have an awesome physical day out as well," he said.
"Nightline" correspondent Marci Gonzalez decided to take the plunge and signed the dotted line. "Dancing with the Stars" champion Derek Hough was also one of the participants in the race.
"Yeah, I grew up in the mountains, I grew up outdoors. I grew up by a lake, so the outdoors, I feel as comfortable outside as I do on the dance floor," Hough told "Nightline." "I'm just looking forward to it, and the problem solving. Because also what's cool about this course, what I've heard, is it's not just about the physicality, it's also about the mentality."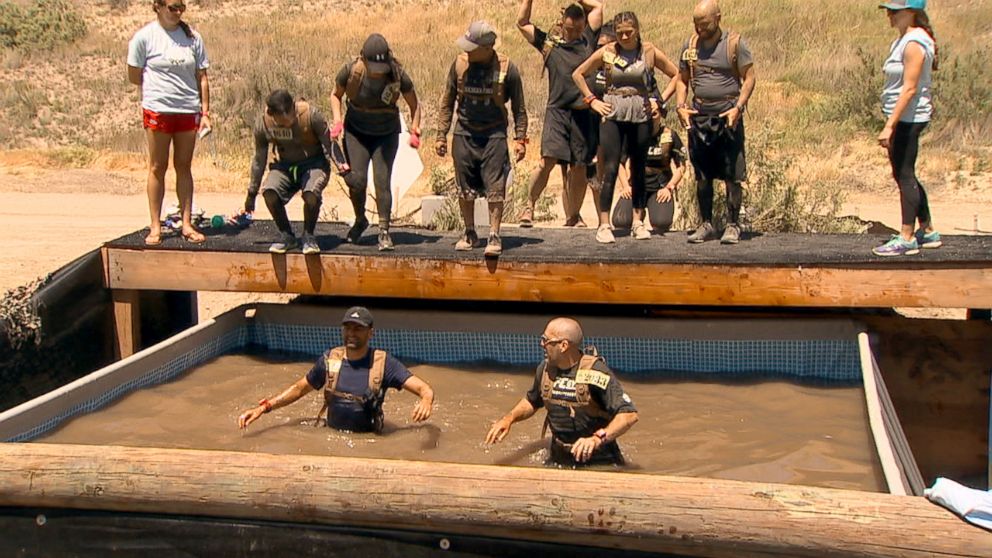 Before the race began, Grylls gave Gonzalez three tips.
"If you don't know knots, do lots. Just go, go, go, 'cause you're going to have to do it on the move, fast," he said, teaching her how to make a bowline knot and how to start a fire with a flint.
Grylls also said that the key to surviving this race, which involved fire and even snakes, was positive thinking.
"Never give up," he said.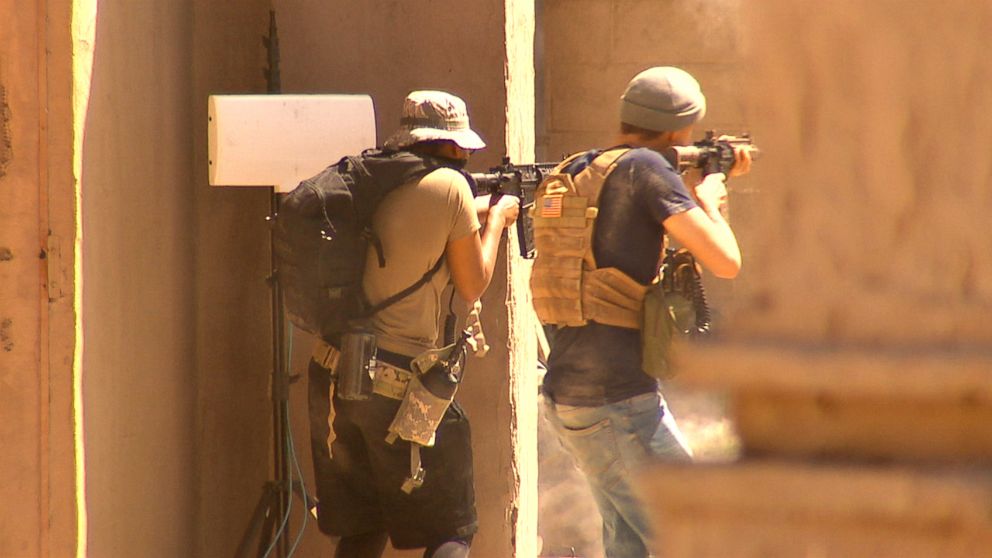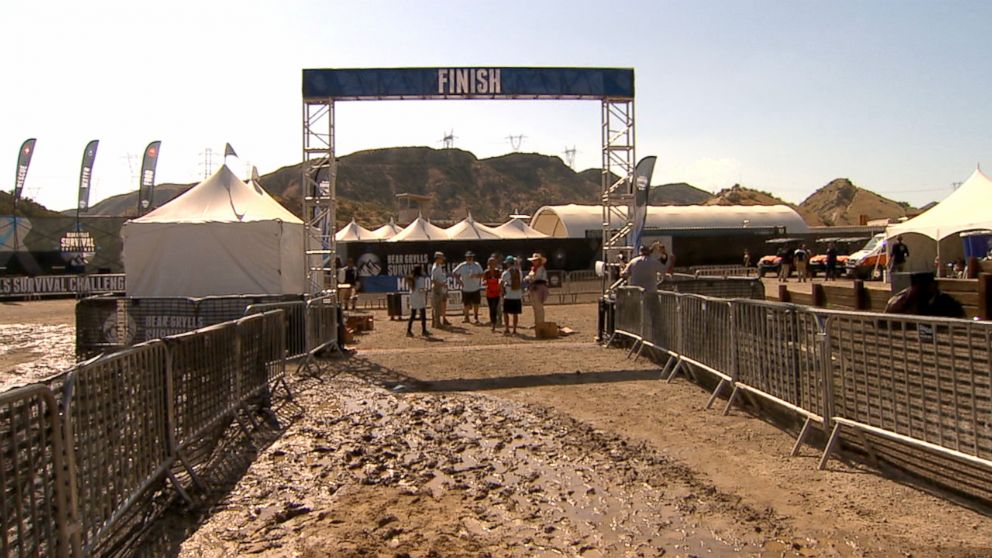 Before the race began, Gonzalez was given a survival pack that contained protective eyewear, bandana, zip-lock bag and a map.
The first course was filled with obstacles and involved running uphill, ducking and sprinting into a simulated war-torn village filled with simulated gunshots. The village was a movie set where scenes from "American Sniper" and "Iron Man" were shot.
"You will get shot at. Don't get shot, it costs you a point. There are IEDs, you will blow up. Don't blow up, it will cost you 20 points," an instructor said.
After the next course, which was to climb "Mount Everest," came the third challenge – starting a fire from tinder and a flint in just three minutes.
After successfully finishing the last challenge, Hough and Gonzalez ran to the finish line. They didn't get any prizes, but definitely earned some bragging rights.
Watch the full story on "Nightline" TONIGHT at 12:35 a.m. ET.