— -- It's been 20 years since the Conner family has been a part of our lives, and now the beloved cast of "Roseanne" characters are back for a show revival.
"It's pretty amazing," Roseanne Barr said. "It's very exciting and it's emotionally overwhelming."
"Roseanne," which centered around a blue-collar working family living outside of Chicago, became a smash hit for tackling sensitive issues, including racial bias, sexuality, and bullying, with humor and love. The original ABC TV series ran from 1988 to 1997, and the reboot will begin airing on March 27.
"20/20" sat down with members of the original cast, who shared fond memories of their time on the original show. Watch their full interviews on the special edition of "20/20," "Roseanne: The Return," airing on Thursday, Feb. 15 at 10 p.m. ET.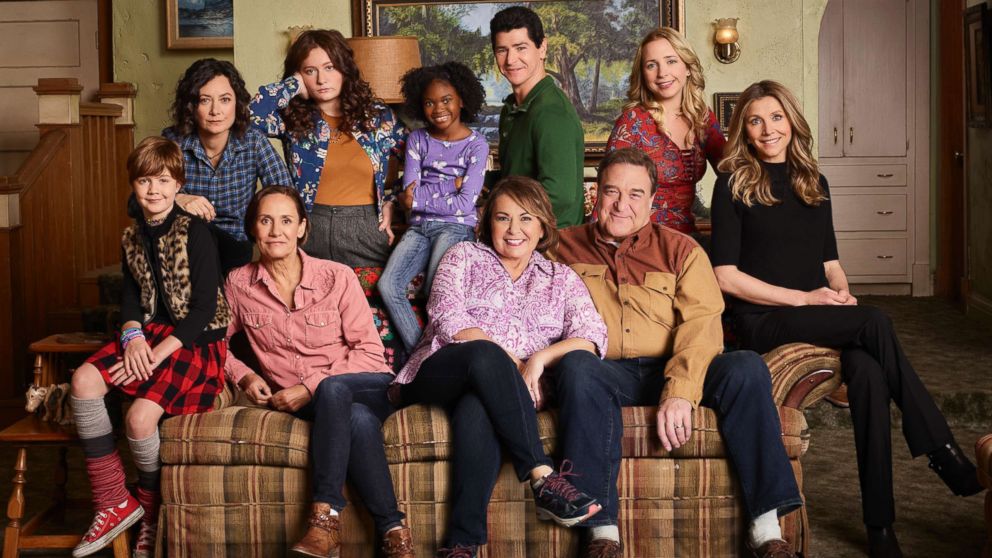 1. Sara Gilbert said she and Lecy Goranson would get into trouble on set
Sara Gilbert, who plays Darlene Conner, the middle Conner child, on the series is also an executive producer on the "Roseanne" reboot. Since she and Lecy Goranson who played her sister Becky Conner on the show, where actually around the same age, Gilbert said they used to play together on-set.
"Lecy and I spent more time together because we were in school together," Gilbert said. "I remember early on… the electricians and stuff had a bunch of tape on the set, and we would take those, and ball up the tape into… a soccer ball, or make an eight ball, that you played pool with. Then, finally, production had to talk to us, and say, 'You guys are using way too much tape.'"
"Or we would steal the golf carts, and drive around the lot. We were kids, so we would do little things like that," she added.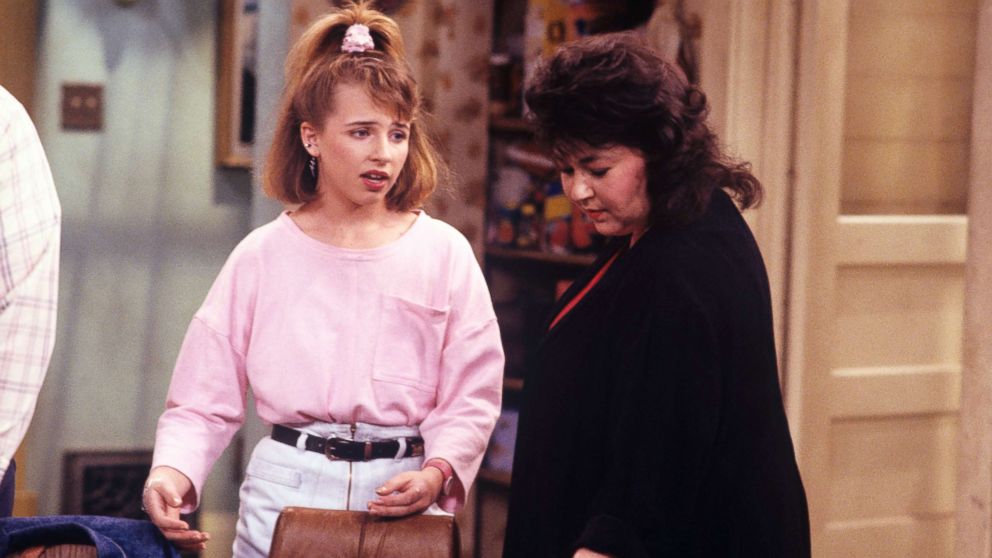 2. Lecy Goranson played basketball with fellow 'Roseanne' cast member George Clooney
Lecy Goranson, who was one of two actresses to play Becky Conner on the original series, said she had fond memories hanging out with George Clooney while filming the original "Roseanne." Clooney, who had a recurring role as the factory manager where Roseanne worked, asked to leave the show after the first season.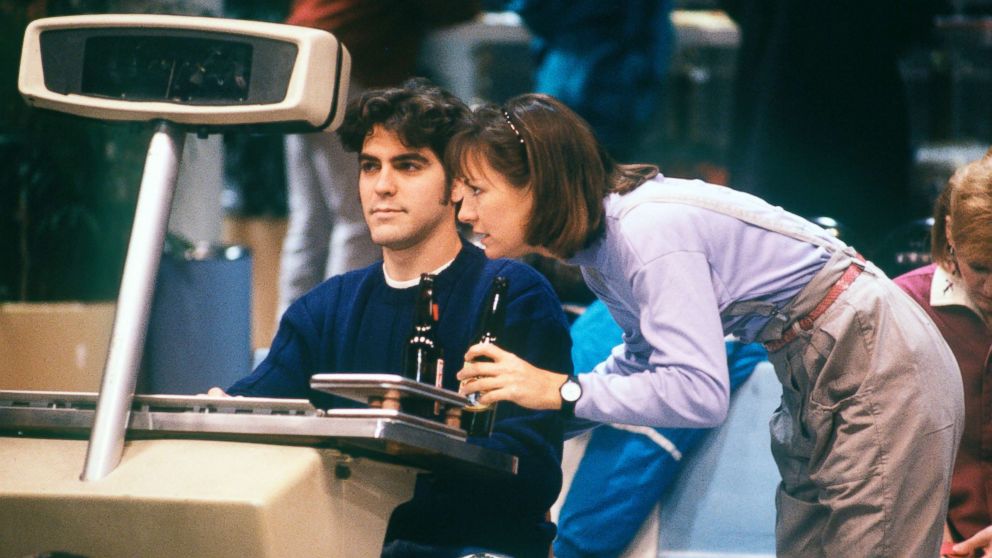 "He's just such a wonderful guy. He really is just fun to be around," she said. "We used to play basketball together. He is that cute and charming and fun, someone you want to pal around with in real life."
Future household names Leonardo DiCaprio, Tobey Maguire, Joseph Gordon-Levitt and Alyson Hannigan all made appearances on the original series.
3. Michael Fishman got the part of D.J. Conner after telling a joke during auditions
Fishman was 6 years old when he auditioned for the role of D.J. Conner, the youngest Conner child. When he walked in, he asked Barr if she would like to hear a joke.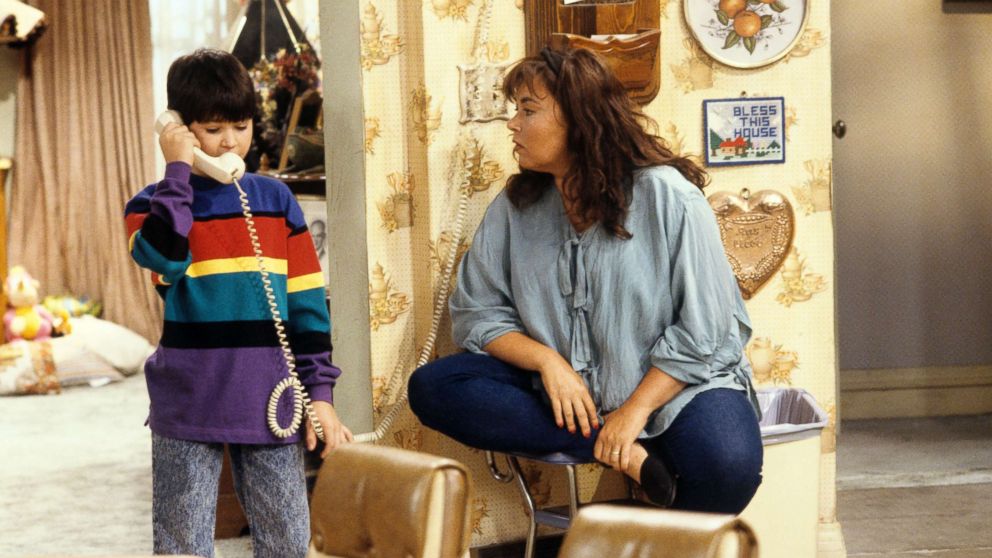 "So I asked her, 'Why did the turtle cross the road?' And the punchline was 'chicken's day off,'" Fishman said.
"I go, 'you're hired,'" Barr said. "Just the audaciousness to say that to someone. I was blown away."
"It was the absolute first thing I had done [in acting]," Fishman added. "It was a life-changer."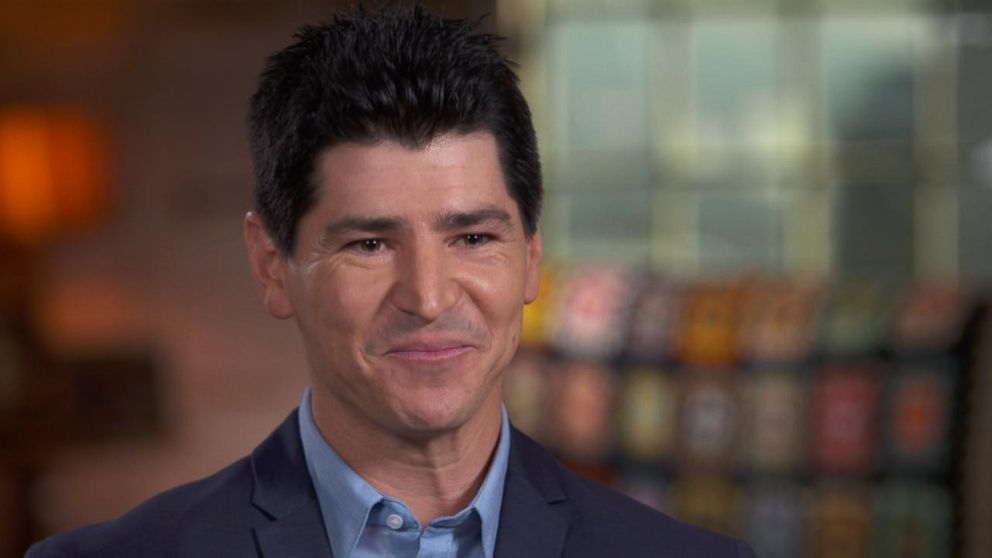 4. Sarah Chalke's first appearance on 'Roseanne' made a nod to the two Beckys
Lecy Goranson was originally cast as Becky Conner, but after she left the show for a bit to go to school, Sarah Chalke stepped into the role.
"The first episode that I did, they had us all watching an episode of 'Bewitched' at the end," Chalke said. "Roseanne says, 'I can't believe they switched that Darrin.' And Laurie [Metcalf, playing Jackie Harris] says, 'Well, it was a hit show. They knew they could get away with anything.' And then I say, 'Well, I definitely like the second Darrin much better.' So they always found ways to wink at the audience, and not shy away from the fact of what we were doing."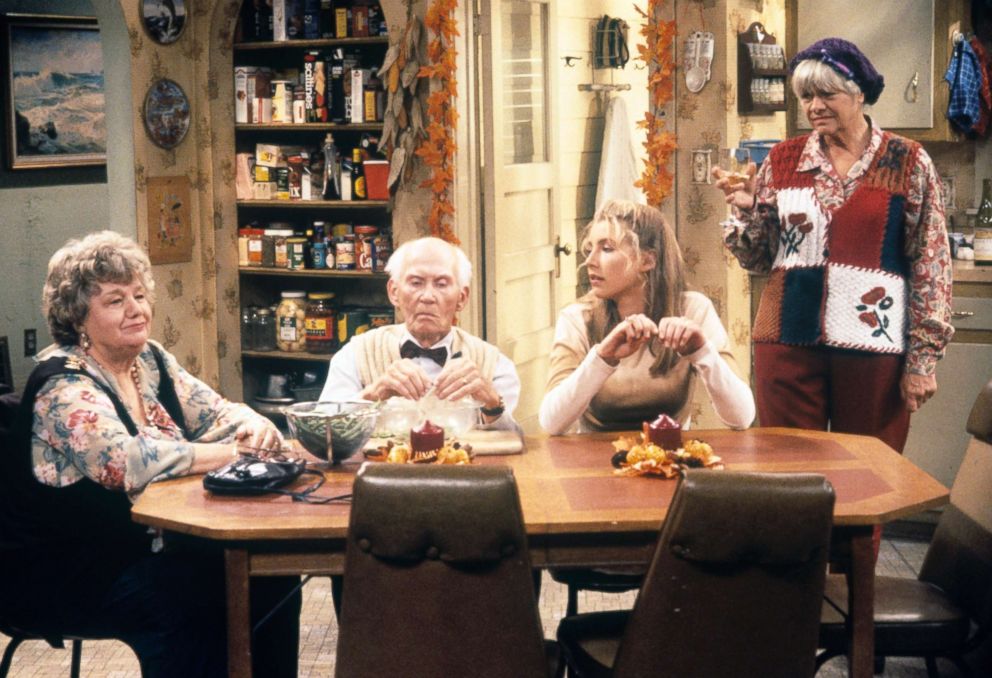 5. They tried to get the original couch back for the reboot
The Conner family couch was such an iconic piece of the original show that the creators of the reboot tried to track down the original. Turns out the original couch is now owned by someone, who has it in a private collection, so the show had a replica made.
There was only one couch used on the show, but several afghan blankets were used over the years, which also became a staple of the Conner family room set.
"I believe the afghan just showed up on the set and probably everybody, all the viewers who … saw the pilot, probably said, I'm just guessing, 'I've got that afghan. It's on my couch,'" said Laurie Metcalf, who played Roseanne's sister Jackie Harris. "It's pretty brilliant of the set designers to have done that… who knew that it would become iconic, you know."
Once the concept for the sitcom was in place, Roseanne Barr held auditions with John Goodman and then Laurie Metcalf.
Michael Fishman said he had fond memories of sleeping on that couch.
"We've all kind of taken naps on that couch," he said. "People have used that afghan to sleep in and like, you know, to rest and in-between while writers were rewriting stuff, you know, we spent a lot of time joking around and playing on it and jumping over it and the set really for us feels like home."
Several members of the original cast said it was remarkable how much the set on the reboot looked like the original. John Goodman said it was "like being home, again."
"I don't have the words to describe how it was. It was strange, exhilarating," Goodman said. "The wallpaper was reproduced from photographs…. the hair was standing up on my arms when I found myself there."