— -- From Leonardo DiCaprio's big Best Actor win to Alejandro Iñárritu's award for Best Director, here are some of the most memorable lines from tonight's Oscars acceptance speeches.
Leonardo DiCaprio, 'The Revenant'
After five Oscar nominations, Leonardo DiCaprio finally walked off the stage with the coveted gold trophy for Best Actor for his role in "The Revenant."
DiCaprio said of director Alejandro Iñárritu, who became the first back to back directing winner since Joseph Mankiewicz in 1949 and 1950, "You have forced your way into history these past two years."
"What an unbelievable talent you are," DiCaprio said.
He thanked those who helped him at every stage in his career, including director Martin Scorsese for "teaching me so much about the cinematic form."
DiCaprio also thanked his parents: "none of this would be possible without you," he said.
DiCaprio then connected his film to climate change.
"Making 'The Revenant' was about man's relationship to the natural world," he said, noting that "climate change is real. It is happening right now."
"Our production needed to move to the southern tip of this planet just to be able to find snow," he said, calling 2015 "the hottest year in recorded history."
"It is the most urgent threat facing our entire species," he said.
"Let us not take this planet for granted. I do not take tonight for granted," he concluded.
Alejandro Iñárritu, 'The Revenant'
In Iñárritu's speech after he won Best Director for "The Revenant," he said, "I'm very lucky to be here tonight," as "many others haven't had the same luck."
He said this is a great opportunity to "liberate ourselves from all prejudice" to make sure the "color of our skin becomes as irrelevant as the length of our hair."
"I can't believe this is happening. It's amazing to receive this award," he said. "It's much more beautiful for me to share it with all of the talented, crazy cast and colleagues and crew members ... that made this film possible."
Iñárritu also gave a special shout-out to the film's star.
"Leo, you are 'The Revenant.' Thank you ... for your soul, your art, your life."
Sam Smith, 'Spectre'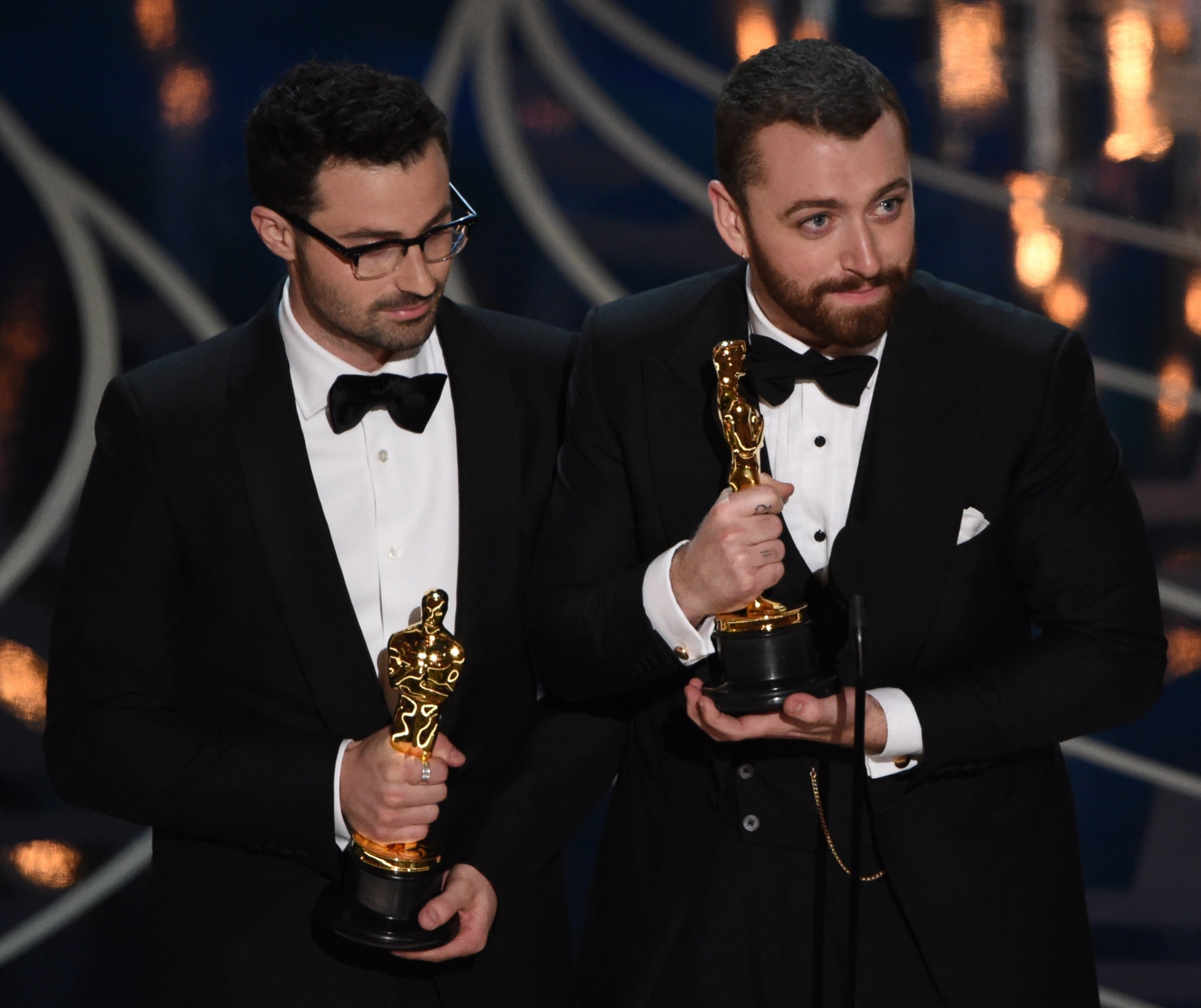 As Sam Smith accepted the award for Best Song for "Writing's On the Wall" from "Spectre," he said: "I stand here tonight as a proud gay man. And I hope we can all stand together as equals one day."
Alicia Vikander, 'The Danish Girl'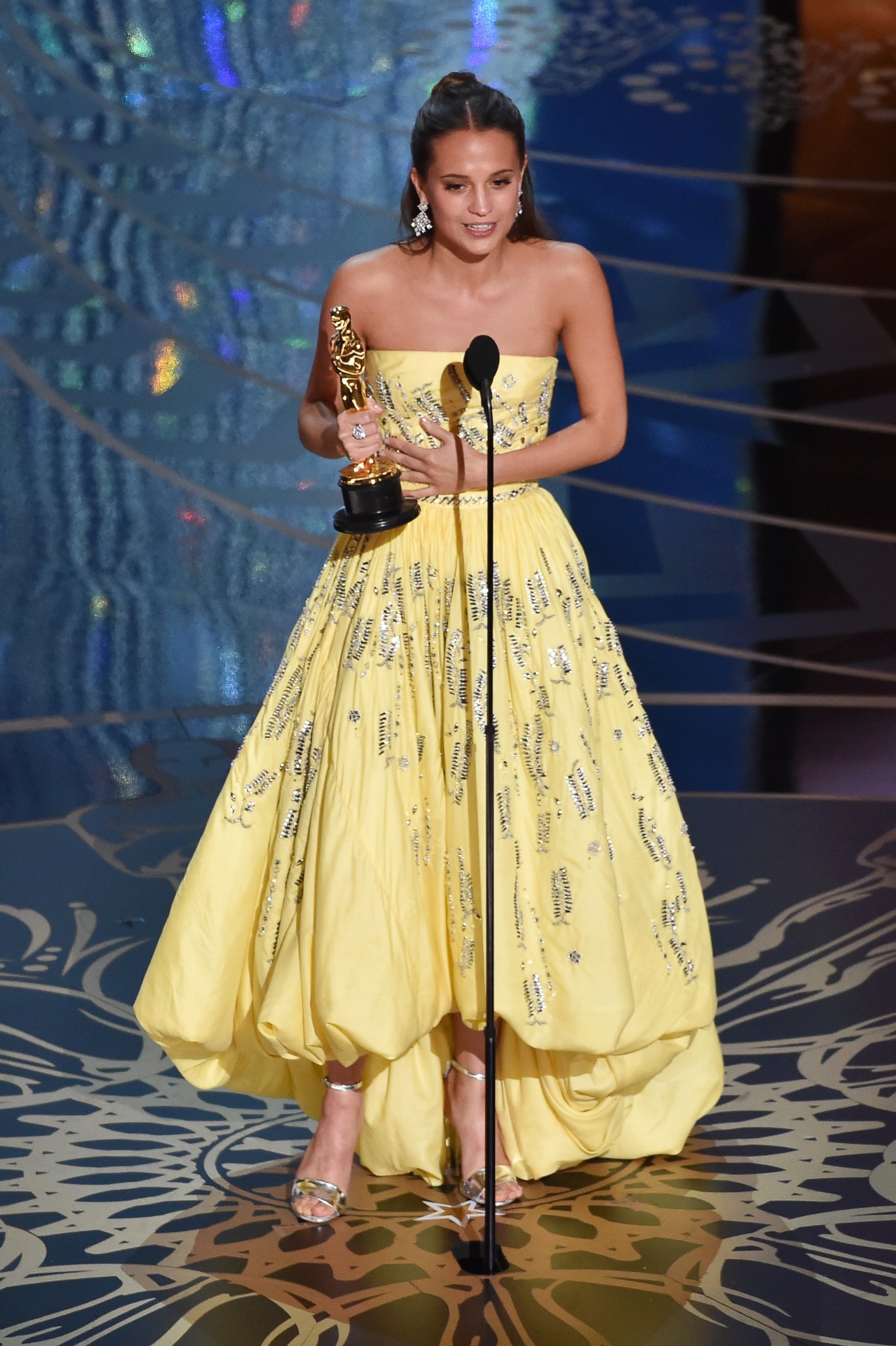 When Alicia Vikander won Best Supporting Actress for "The Danish Girl," she thanked co-star Eddie Redmayne for "being the best acting partner."
"I couldn't have done it without you," she said. "You raised my game."
She also thanked her parents "for giving me the belief that anything can happen. Even though I never would have believed this."
Pete Docter, 'Inside Out'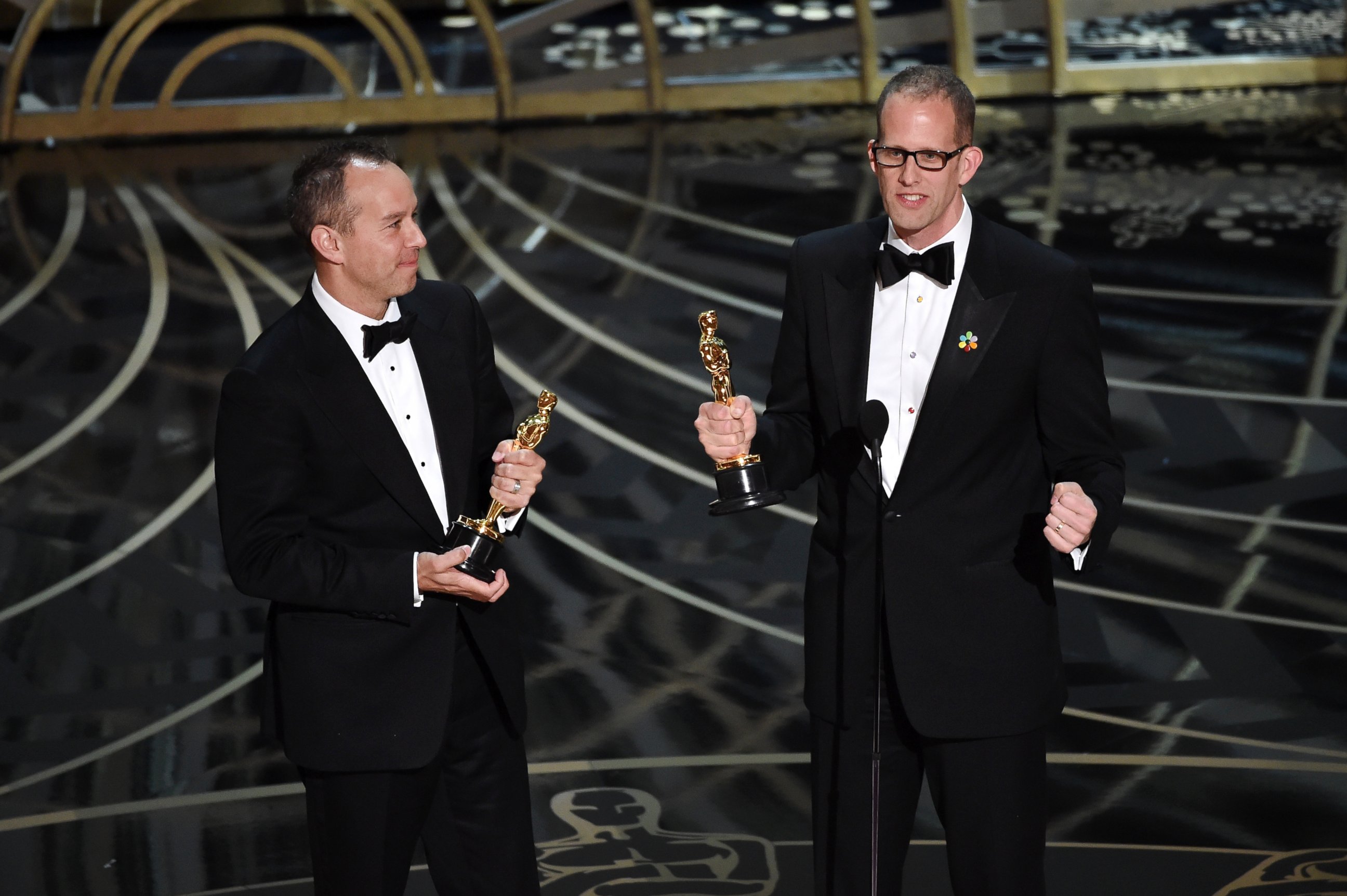 Director Pete Docter, who accepted the award for Best Animated Feature for "Inside Out," said in his speech, "This film was really born from watching our kids grow up, which is not easy."
"Anyone out there who's in junior high, high school, working it out, suffering," he said. "There are days you're gonna feel sad, you're gonna feel angry, you're gonna be scared. That's nothing you can choose, but you can make stuff. Make films. Draw. Write. It'll make a world of difference."
Mark Rylance, 'Bridge of Spies'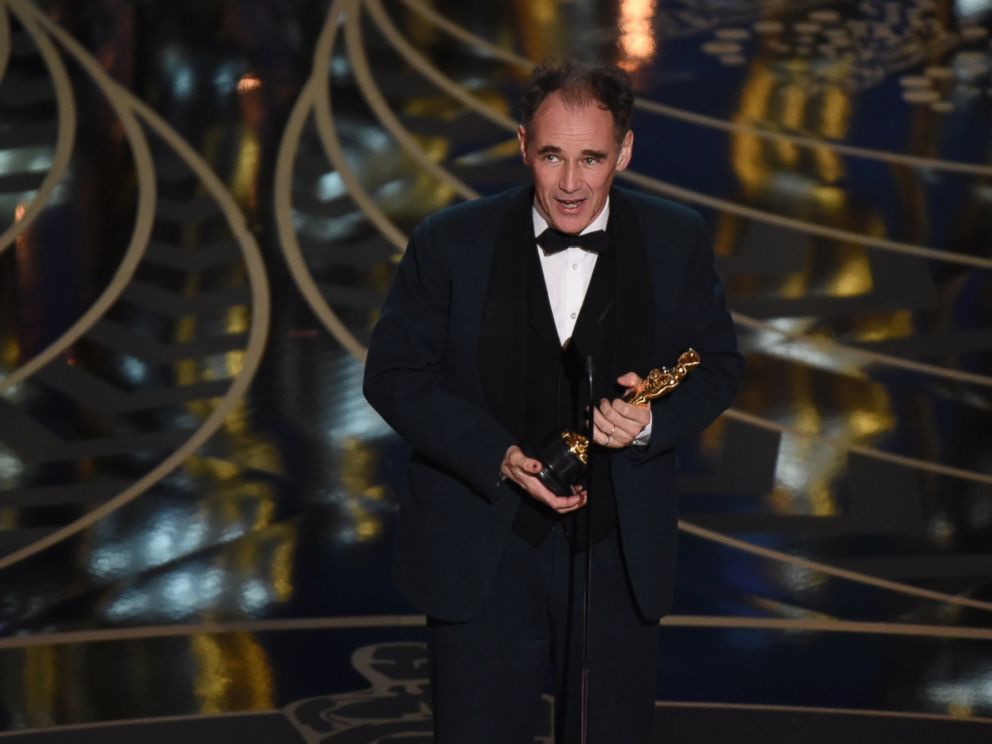 When Mark Rylance won Best Supporting Actor for his role of Rudolf Abel in "Bridge of Spies," he made sure to acknowledge director Steven Spielberg, who he called one of the "greatest storytellers," as well as his co-star Tom Hanks, who he described as a "master" of his craft.
"I've always just adored stories, hearing them, seeing them, being in them, so for me to have the chance to work with, I think, one of the greatest storytellers of our time, Steven Spielberg, it's just been such an honor," Rylance said. "And unlike some of the leaders we're being presented with these days, he leads with such love that he's surrounded by masters in every craft on his film, every craft, not the least, Mr. Tom Hanks."
"People, I'm so pleased that our film has been nominated so many times, and as a face of the film, I meet many people in the streets and it's lovely to have them, they're always saying to me, 'would it help?' and all that stuff. And I think, if you ever wondered about acting with Tom Hanks, would it help. The answer's clearly yes," he said.
Asif Kapadia and James Gay-Rees, 'Amy'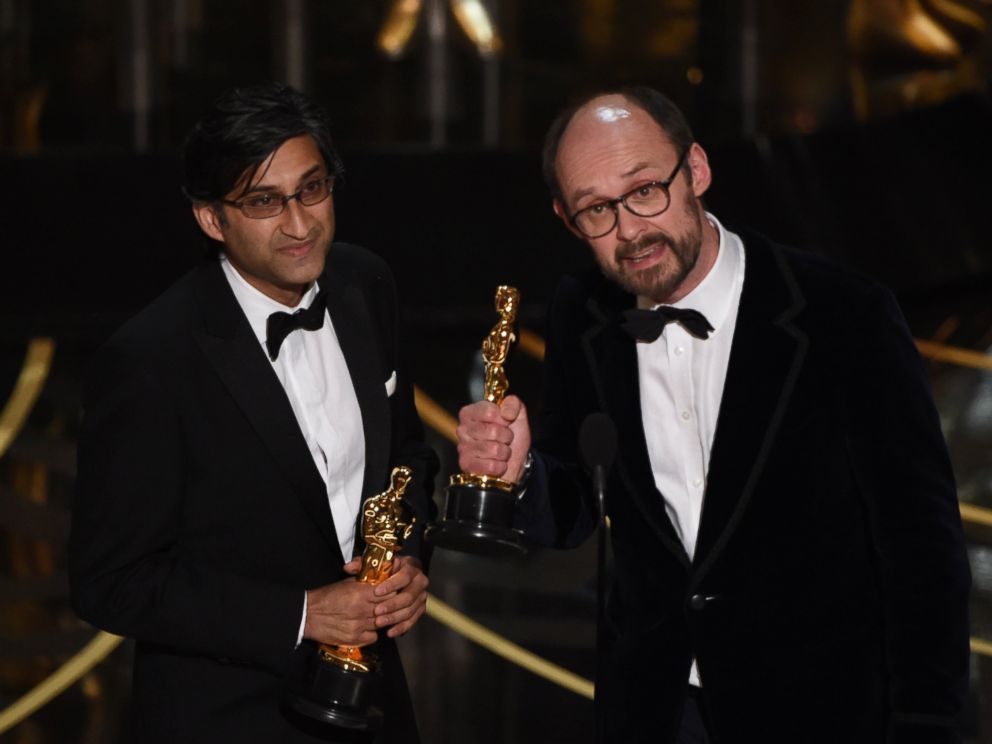 In the acceptance speech for "Amy," a film about Amy Winehouse that won Best Documentary Feature, director Asif Kapadia and producer James Gay-Rees said their documentary shows "the world who she really was" -- a woman that was "funny, intelligent, witty. Someone special."
They said the award is "for the fans."
"Amy's fans. Who loved her through thick and thin, that was all she ever really needed."
Brie Larson, 'Room'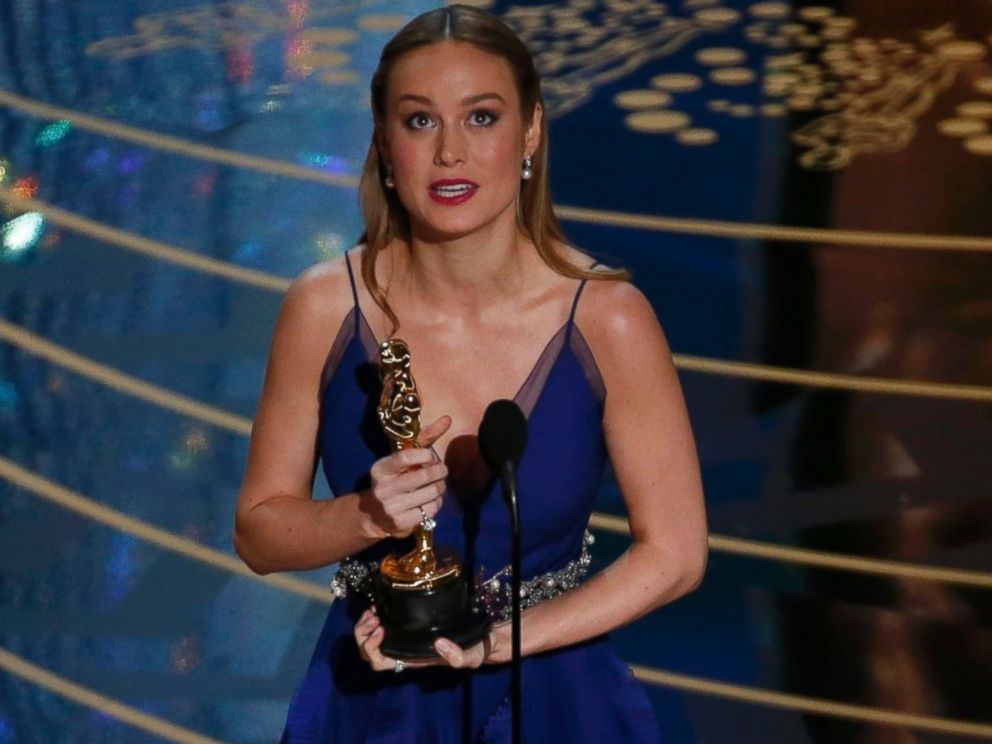 Brie Larson won Best Actress for her role in "Room" and thanked her 9-year-old co-star Jacob Tremblay, calling Jacob "my partner through this in every way possible."
Her speech also made a special thank you to "movie-goers" as well as the film festivals that put the movie on the map.