— -- Richard Gere could have his pick of the big blockbuster films. He's still got the charm, good looks and talent that captivated moviegoers when he first appeared on screen in "American Gigolo."
But don't look for Gere in any of those big "battle the villain" type movies. He's sticking to what works for him.
Download the all new "Popcorn With Peter Travers" podcasts on iTunes, Google Play Music and Stitcher.
"The fact that these independent films, no one gets paid, I can obviously help get these things financed internationally," Gere said in a recent appearance on ABC News' "Popcorn With Peter Travers." "They are the same kind of movies that I've been making since I was 26, 27 years old."
He's is now starring in "Norman: The Moderate Rise and Tragic Fall of a New York Fixer" from writer-director Joseph Cedar.
"Everyone knows Norman," Gere said. "You have an uncle that you're slightly embarrassed by. There's a friend who's always hanging around. And you don't really want to let him in and invite him to dinner. And sometimes you have to and you're kind of stuck with them. But they're lovable and you feel bad that you don't include them. That's Norman."
When asked how he chooses his indie roles, Gere explained his approach.
"Sometimes you don't know what you're doing until you see the movie," Gere, 67, told Peter Travers. "Joseph and I worked maybe eight or nine months before we started shooting. He had a clear sense of what he wanted to do. I asked a lot of questions as always."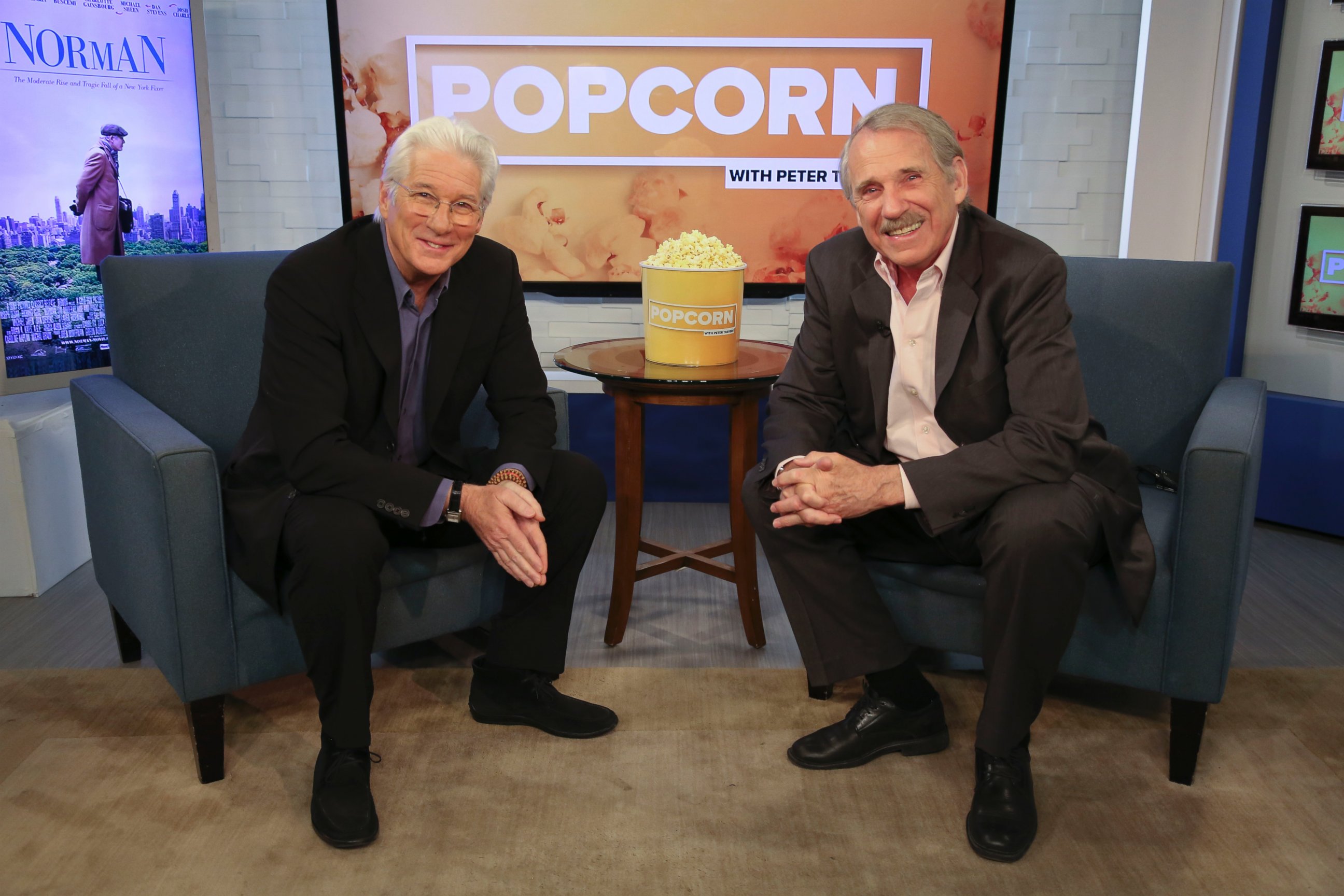 He added, "It's about character. It's about storytelling. It's about filmmaking. It's not CGI work. This is why people want to become actors, to become filmmakers and tell stories about people, about themselves."
"Norman: The Moderate Rise and Tragic Fall of a New York fixer" hits theaters everywhere today.