— -- One week after Bill Cosby's criminal trial began, jurors will soon decide whether the comedian is guilty of sexually assaulting Andrea Constand in 2004.
During the trial, which began on June 5, the seven men and five women selected to serve on the jury heard from a number of experts, as well as Constand and a second Cosby accuser, Kelly Johnson.
Cosby has pleaded not guilty. If he is convicted, he faces up to 10 years in prison and a $25,000 fine. He has denied any wrongdoing.
A few of the most standout moments during the trial included:
1. Kelly Johnson, who has also accused Cosby of sexual assault, testified on behalf of the prosecution. After claiming that Cosby gave her a pill, she told the jury that the next thing she remembered was waking up with him in bed.
"He said, 'Trust me. Would I ever give you anything to hurt you?'" she said.
When asked why she never went to the police, Johnson said she was embarrassed and humiliated. "I was very afraid because I have a secret about the greatest celebrity in the world at that time," she said, "and it was just … my word against his."
Cosby has denied Johnson's allegations.
2. There was one major discrepancy with Johnson's testimony: when the alleged assault took place. Johnson testified that it took place during 1996, but Joseph Miller, an attorney for her former employer, the William Morris Agency, claimed that she'd said previously that it happened in 1990. The lawyer told the jury he was simply referring to information found in his notes. Johnson's attorney, Gloria Allred, said it was impossible to clarify what Johnson said without an official deposition.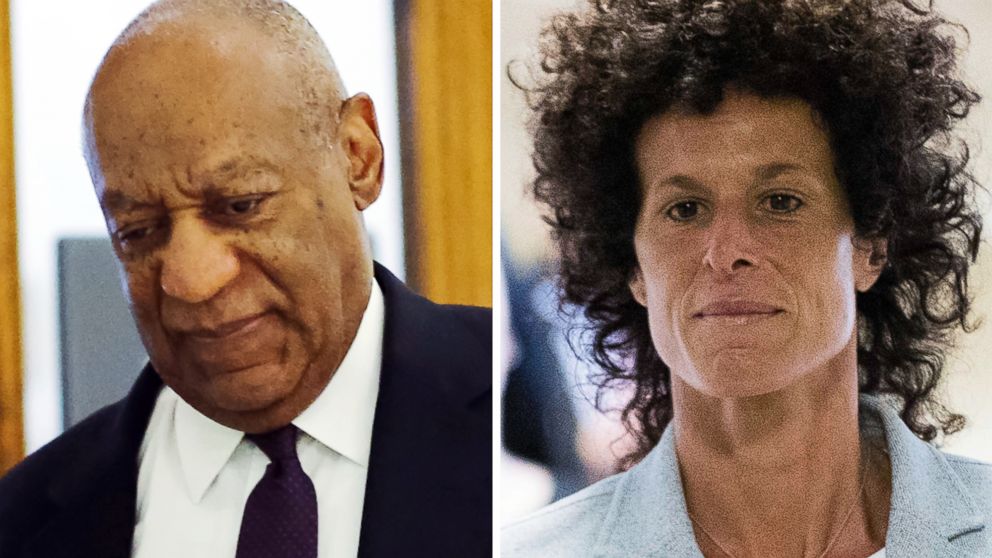 3. On June 6 Constand took the stand, and over the course of two days, testified for seven hours about her alleged encounter with Cosby. She claimed that when she asked him if the pills he was offering were herbal, he said, "Yes, put them down." Thirty minutes later, she said, she began slurring her speech and was rendered unable to stand. At that point, she claimed, Cosby made sexual advances toward her.
"In my head I was trying to get my hands to move or my legs to move, but I was frozen and those [mental] messages didn't get there and I was very limp, so I wasn't able to fight him anyway," she said. "I wanted it to stop."
Both Constand and her mother, Gianna Constand, testified that Cosby apologized to them after the night of the alleged assault. "He told me stories about his personal life, he even told he was a sick man," Gianna Constand said, referring to Cosby.
4. During cross-examination, Andrea Constand clarified that the sexual assault took place in January of 2004 and not two months later. "Once you got hold of your phone records and realized you cannot have been passed out … the night you told police – you changed your story?" defense attorney Angela Agrusa asked her. Constand replied that she "never got hold of my phone records" before speaking to police. "I was just confused. I was mistaken," she told Montgomery County Assistant District Attorney Kristen Feden about those discrepancies.
5. Though Cosby didn't testify during the trial, his comments from a deposition he gave in 2006 were read aloud to the jury. Cosby said that he and Constand had a consensual sexual encounter and that beforehand, he gave her Benadryl. "I wanted her to be comfortable and relaxed and be able to go to sleep after our necking session," he said. He also acknowledged separately that he'd given prescription Quaaludes to women with whom he'd wanted to have sex.
"What was happening at that time [in the 1970s] was that at that time Quaaludes happened to be the drugs kids, young people were using to party with, and there were times when I wanted to have them just in case," he said.