— -- Reigning "Dancing With the Stars" champion Bindi Irwin said the "really tough" competition on this season of the show makes it too difficult to predict a winner in next week's finals. The 17-year-old does have advice though for finalists Ginger Zee, Nyle DiMarco and Paige VanZant.
"Just take a deep breath and enjoy the last few moments of the season," Irwin told ABC News. "What's incredible about dancing is it's the closest you ever get to flying. Everyone needs to revel in these last minutes."
She added: "There's a lot of pressure. The finale is a huge, huge event."
The conservationist and daughter of the late "Crocodile Hunter" Steve Irwin has been watching season 22 of "DWTS" from her family's home at the Australia Zoo.
Her favorite dances of this season include the Argentine tango by "GMA" meteorologist Zee and her partner, Val Chmerkovskiy; the jive by UFC fighter Paige VanZant and Mark Ballas; and a silent dance by model Nyle DiMarco and Peta Murgatroyd.
"It was so important because we got a glimpse into Nyle's world," Irwin said of the show's first male deaf contestant.
Irwin won season 21 of "DWTS" with pro partner Derek Hough but is now focused again on her family's conservation efforts at the Australia Zoo and around the world.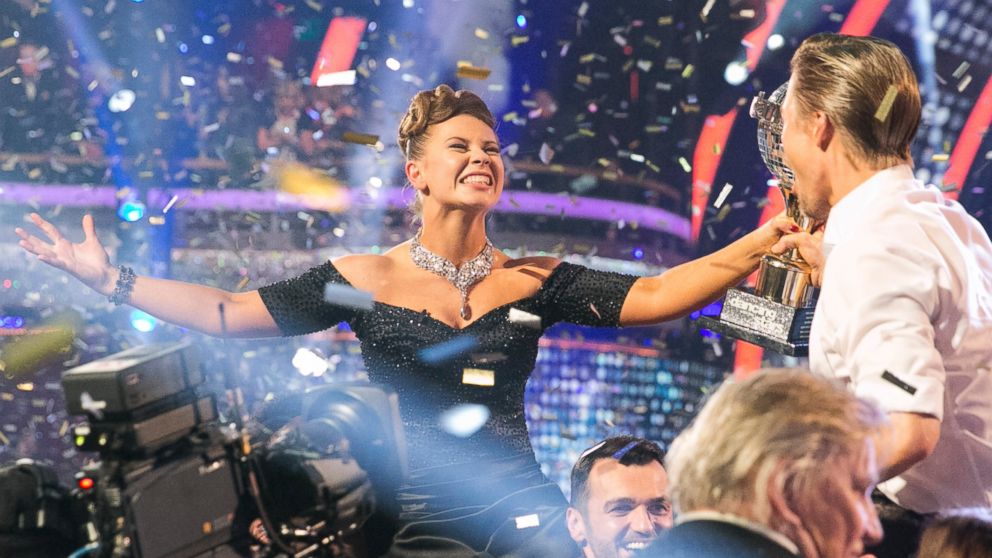 "I've really been dancing with crocodiles with snakes and rhinos," she said. "That's the only kind of dancing I've been doing."
On Saturday night, Irwin will be joined by "DWTS" stars and her mom, Terri, and 12-year-old brother, Robert, at the Steve Irwin Gala Dinner in Los Angeles. The night will mark the first time the "black tie with a touch of khaki" event is being held in America instead of in the Irwin family's native Australia.
"The U.S. feels like our second home and I feel like after our experience at 'DWTS' we have a huge extended family here," Irwin said.
The gala, which will benefit the family's Wildlife Warriors conservation organization, will be co-hosted by "DWTS" host Tom Bergeron and Irwin's fellow Australian, Olivia Newton-John.
"We're so excited and I think it's going to become an annual event here in the U.S.," Irwin said of the gala, which will also feature Derek Hough and Mark Ballas.
The "Dancing With the Stars" finale begins Monday, May 23, at 8 p.m. ET on ABC.