— -- Blake Lively and her husband, Ryan Reynolds, are expecting their first baby together.
The "Gossip Girl" actress, 27, announced the news on her website Preserve, posting a gorgeous picture, cradling her baby bump.
The photo was part of a collection of photos on her site for a new campaign, "Preserve Celebrations: Falling for Family."
Read: Blake Lively Opens Up About Husband Ryan Reynolds
Related: Ryan Reynolds, Blake Lively Reportedly Tie Knot
"With family on our mind, we looked to the origin of it all—to the women in our lives who are right there, at that special moment; at the creation of family," according to the website, which included other women embracing pregnancy and other photos of baby bumps. "Today we celebrate them. With food to fill their tummies (as if that needs more filling), presents to soothe their tired (and swollen) soles, toys to warm their baby's souls, projects to provoke them, and decorations to inspire creativity and merriment in all."
The post continued, "Congratulations to all the expecting mothers out there."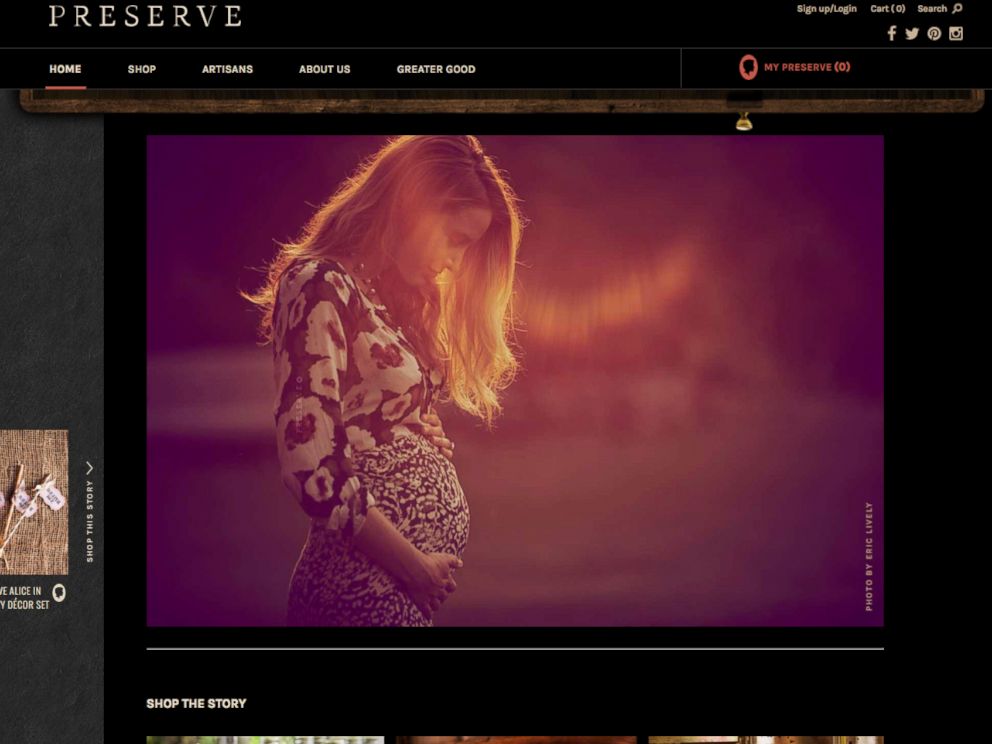 The photo, where she is pensively looking down at her baby belly, is credited to her brother Eric Lively.
This is the first baby for Lively and her actor-husband, 37, who told Details magazine last year that he and his wife both would "love to have a big family."
Lively has similar sentiments earlier this year, speaking with Vogue, saying she is confident that Reynolds is "going to be a great father and leader and patriarch."
Reynolds and Lively tied the knot in September of 2012 in Mount Pleasant, South Carolina.