Bob Barker, legendary 'The Price is Right' host, dies at 99
Barker began hosting "The Price is Right" in 1972.
Legendary TV star Bob Barker, who hosted the famed game show "The Price Is Right" for 35 years, has died. He was 99.
Barker died at his home on Saturday morning, his longtime publicist Roger Neal told ABC News. He was a few months shy of his 100th birthday.
"He had a wonderful life," Neal said.
Born in 1923, Barker was raised in South Dakota and Missouri, among other places, before eventually enlisting in the United States Navy during World War II. He never saw action, and after returning home to attend college at Drury University, he got his start in radio.
His big break came when game show creator Ralph Edwards heard him on the air and reached out about hosting "Truth or Consequences" in the mid-1950s. Barker said Edwards had hosted the show himself on radio and this was one of the TV iterations.
"I always admired Ralph Edwards' work. He did 'Truth or Consequences' beautifully. ... He also did 'This Is Your Life,'" Barker said in an "Emmy TV Legends" interview in 2008. "He's the most remarkable man."
On the wacky show, contestants were tasked with answering questions and performing stunts for prizes. Barker's stint on "Truth or Consequences" lasted almost 20 years. Barker said that to get a call from the iconic Edwards "was just about the most exciting thing to happen to me."
Then, in September 1972, Barker began a job that would end up being the work he is most known for -- "The Price Is Right." On this program, Barker would give the audience a chance to guess prices on everyday household items from couches to cars. Getting close to the actual price was the name of the game.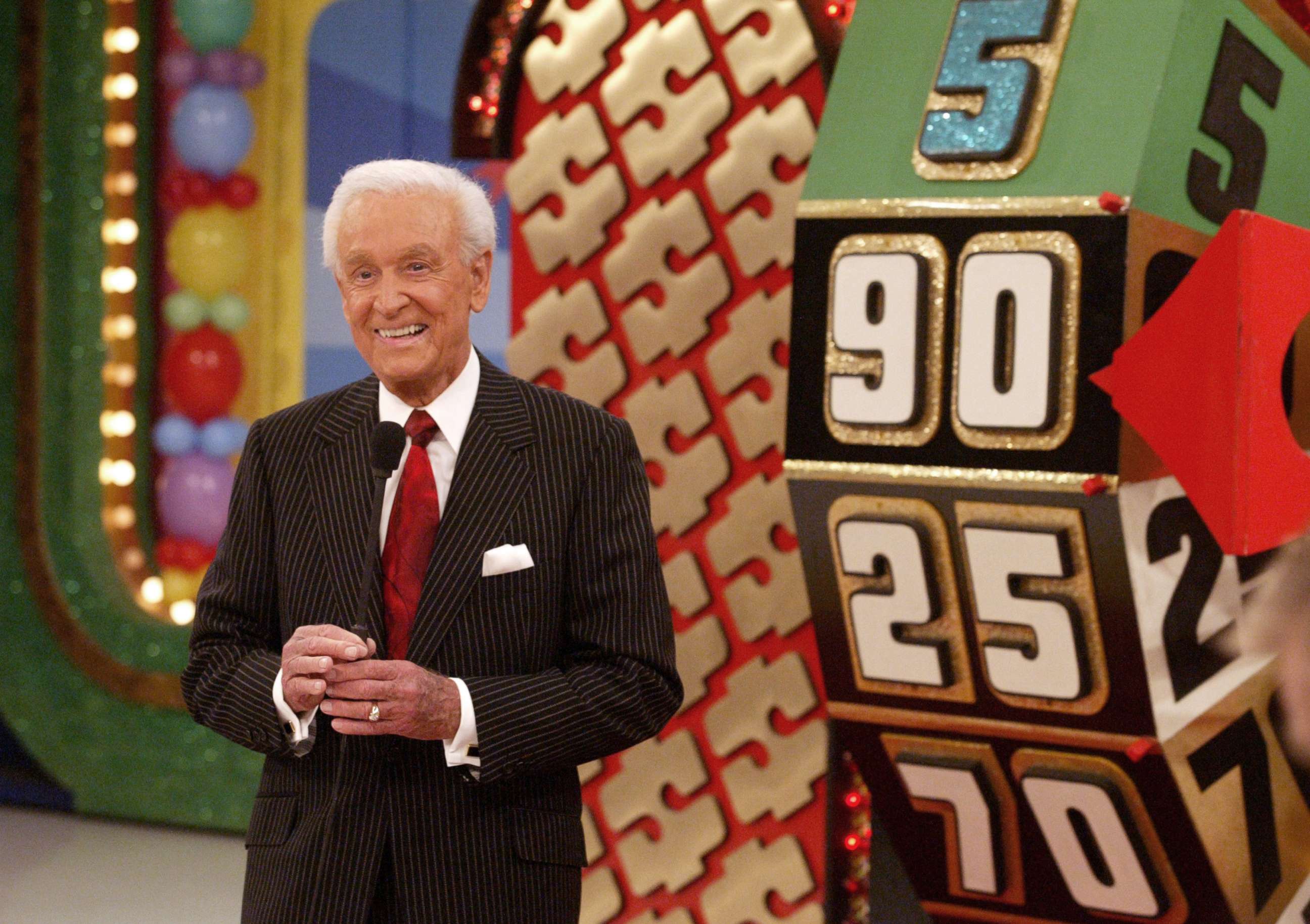 "I was 48 and didn't have any thoughts about the rest of my life. It was just another show I thought I would have fun with and be well paid for," he told Entertainment Weekly in 2007.
Barker said the secret to the longevity of the game show was simple.
"Well it is a powerful premise. When we bring something out for the contestants to bid on, at home, they're thinking, 'Oh, that's too high,' or, 'Oh, that's too low, [or] 'That's a good bid,'" Barker told ABC News in 2007. "Whatever they're thinking, they're becoming involved.
With "The Price Is Right," Barker got to put his experience talking with and interviewing everyday people to good use, which he said he got from his early days in radio.
"It's a lot more fun to do than a person might realize. Each audience has its own personality. It's like mining for gold. I'm looking for little gems with whom I can create spontaneous entertainment. It's great satisfaction," Barker added to EW. "I was right at home on 'The Price Is Right' the way I was on 'Truth or Consequences.'"
Barker won 19 Daytime Emmy Awards, including 14 for outstanding game show host, as well as a lifetime achievement award from the Daytime Emmys in 1995.
One of Barker's most memorable additions to "The Price Is Right" was his concern for animals and animal rights. This began in the early 1980s and lasted well into his retirement in 2007. Eventually, he ended every episode by saying, "Help control the pet population. Have your pets spayed or neutered." In fact, the show got rid of fur coats as prizes because of Barker.
"I myself was not aware of the cruelty to animals in the production of fur until about 1981. I said to [my producer] that I was very much involved in the anti-fur campaign and it's embarrassing to be on the stage giving away fur coats. And he said, 'I understand your position. They're gone,'" Barker told EW.
Barker's longtime friend and co-executor of his estate, Nancy Burnet, said in a statement following his death that she is "so proud of the trailblazing work Barker and I did together to expose the cruelty to animals in the entertainment industry and including working to improve the plight of abused and exploited animals in the United States and internationally."
Barker also started a foundation, which has contributed millions to various causes over the years.
"I'm really not ready to say goodbye, no I'm not, but I'm 83 so I think it's a good time to say goodbye, because I want to leave them wanting more," Barker told ABC News' Deborah Roberts in June 2007.
After leaving the show in the late 2000s, Barker returned in 2013 for a special tribute on his 90th birthday. New host Drew Carey invited the legend back to the show he made famous.
"The audience gave me a standing ovation. I had a lump in my throat the first moment I was on the show practically. It was just a thrill, a pleasure. All the people on the show were so nice to me. Some of the people I had worked with, it was a joy to see them," he told TV Guide about being honored.
Barker still had his classic sense of humor when asked after all these years if he'd be a good contestant on the show.
"I'd be terrible. I used to be interviewed, and someone would want to play a game. And so they'd start to say prices for different products. I don't know any of them," he added.
Barker had become such an institution by the 1990s and 2000s that he regularly appeared as himself in popular shows such as "The Nanny," "Futurama," "Family Guy," "Yes, Dear" and "How I Met Your Mother." He also memorably appeared as himself in the Adam Sandler film "Happy Gilmore," when he delivered some salty language and got into a fist fight with Sandler's character at a pro-am golf event.
The one constant for Barker from his early days in radio to "The Price Is Right" was his wife Dorothy Jo Gideon, whom the host met in high school and married in 1945. Barker told ABC News in 2007 that it was Dorothy Jo who was the driving force behind his love for audience participation, his trademark. She was also a force behind his fight to help animals.
"She was ahead of her time. She really was. She stopped wearing fur coats before anyone was stopping. She became a vegetarian before people were becoming vegetarian. And I gradually did the same thing with her," he said.
His wife died in 1981 of lung cancer. He never remarried.
"I never had any inclination to remarry. She was my wife," he said.