— -- Bob Odenkirk's Saul Goodman got his start as the fast-talking, snarky lawyer on "Breaking Bad." Odenkirk's character was so popular, he snagged his own show on AMC. Season 3 of "Better Call Saul" begins April 10.
Since the show is a prequel of sorts to "Breaking Bad," many of your favorite characters can now come back in small roles.
Minor "Breaking Bad" spoilers ahead.
With the new season just weeks from its premiere, Odenkirk, 54, sat down with "Popcorn with Peter Travers" and spilled the beans on some "Bad" characters that might be making a comeback!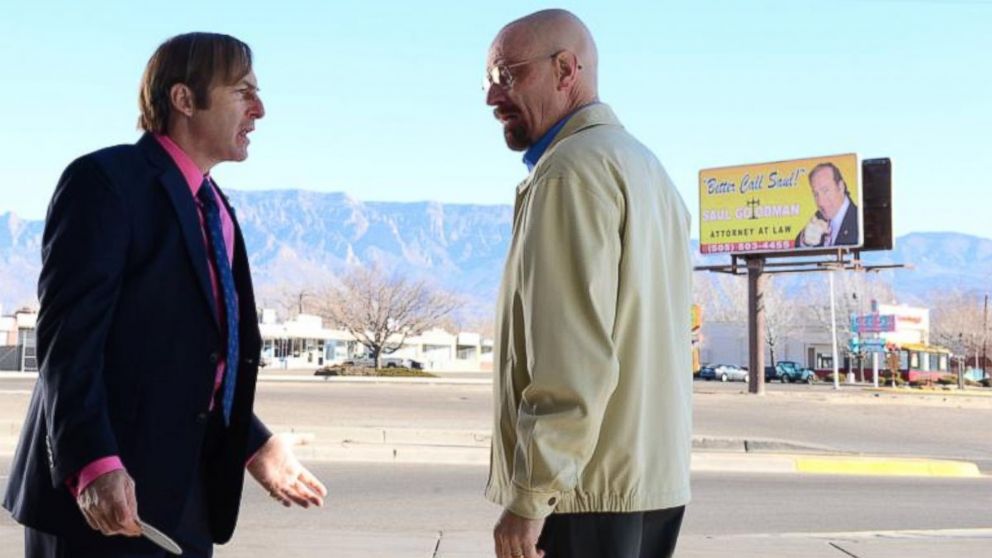 If you recall, Goodman first appeared in season 2 of "Breaking Bad" and was Walter White's connection to some of the underground folks he was dealing with, including Gus Fring.
"[He's] back," Odenkirk said of Fring in season 3.
Fring famously died in a later season of "Breaking Bad."
"Other characters as well. I can't spill beans [but] people who would be around Gus. People who would be interacting with Gus. So, think about that," Fring continued. "So, yes, anything can happen, anyone can appear and more people will be appearing. Fring being the biggest presence from 'Breaking Bad.' But more than that and it's so exciting."
He also teased the flashbacks in "Saul."
"We're not done with the story when he becomes Saul Goodman," Odenkirk said. "Potentially, we are gonna see a character reconstitute himself, we'll see."