— -- Cameron Diaz and Benji Madden were married last night in an intimate ceremony at their home in Los Angeles, their rep told People magazine.
The actress has been dating the rocker since early last year.
Read: Cameron Diaz is Married to Benji Madden
Here are 5 things to know about the man who landed one of the most coveted actresses in Hollywood:
1 - Diaz Snagged a Younger Man!
Diaz, 42, married Madden, 35, who was born at the same time as identical twin Joel Madden in 1979 in Maryland.
2 - Madden is a Rock Icon
Madden and his brother Joel formed Good Charlotte in the mid-1990's. With Joel on vocals and Benji on guitar, the band has won multiple MTV awards and released five studio albums. Their 2000 debut "Good Charlotte" with hits like "Little Things" went gold. Their second offering "The Young and the Hopeless" sold more than 3 million copies and went platinum with hits like "Lifestyles of the Rich and Famous."
Since then, Joel and Benji have formed "The Madden Brothers."
3 - He's Dated A-Listers Before Diaz
Madden can handle the spotlight of being married to an actress like Diaz. Before the "Annie" star, Madden dated Aussie actress Sophie Monk until 2008, then Paris Hilton right after. He was linked to "Girls Next Door" star and Playboy playmate Holly Madison.
He's also in-laws with a reality icon, Nicole Richie, who's married to Joel.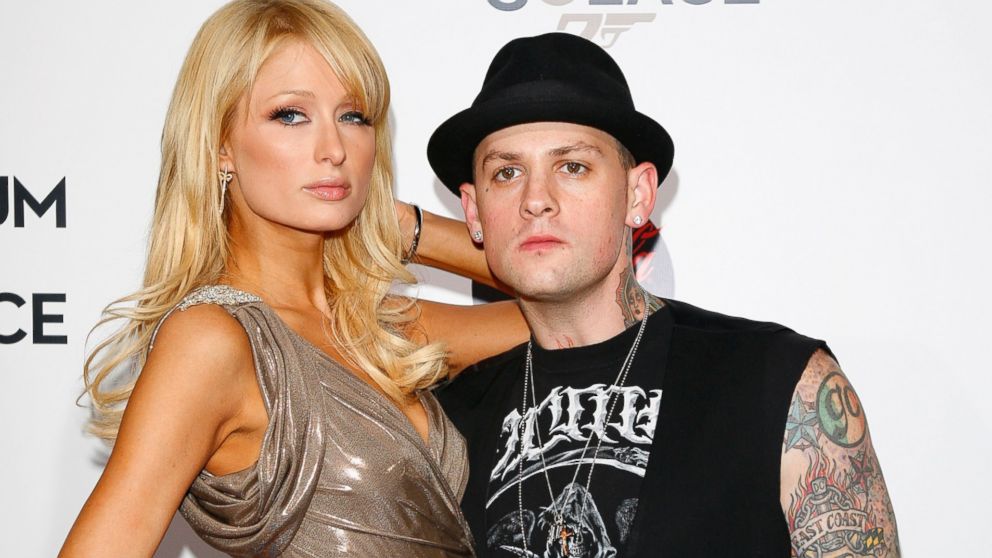 4 - He Likes Tattoos ... A Lot
In 2010, he spoke with Inked magazine about his infamous Benjamin Franklin back tattoo.
"It's all about the Benjis, man! It took, like, 36 hours, somewhere around there," he told the magazine. "When I get tattooed my friends are usually hanging out so I have to act like I'm not pissed off. But as long as there's good music playing I can sit for a long time."
Madden also has tattoos all over the front of his body and beyond! The guy loves his ink.
5 - He's a Fashionista
In the early 2000's, the Madden brothers founded MADE clothing, which became defunct in 2006. But that same year, the brothers teamed up yet again, this time with friend Tal Cooperman, to launch DCMA Collective. You can often see the brothers sporting their gear on red carpets.
"DCMA Collective originally offered only t-shirts, but they have since expanded their product line to include hoodies, belt buckles, baseball caps, women's t-shirts and hoodies, baby clothes, and shoes," according the line's Facebook page.
In 2011, the flagship DCMA store closed, by the designs can still be seen on some of the biggest celebrities in Hollywood.
Bonus - He's a Big Orioles Fan
Madden was noticeably excited when the Orioles swept the Detroit Tigers in the ALDS last year. Sadly, the team lost to the Kansas City Royals in the American League Championship series, but it was still a great run.