— -- It has been two years since Cara Delevingne went public as a bisexual but the model-actress says she still gets "annoying" questions about her sexuality.
"A lot of the friends I have who are straight have such an old way of thinking. It's, 'So, you're just gay, right?' [They] don't understand it. [If] I'm like, 'Oh, I really like this guy,' [they're like], 'But you're gay.' I'm like, 'No, you're so annoying,'" she told the August issue of Glamour.
"Someone is in a relationship with a girl one minute, or a boy is in a relationship with a boy, I don't want them to be pigeonholed," explained Delevingne, who dated musician Annie Clark, whose stage name is St. Vincent, for a year and a half. "Imagine if I got married to a man. Would people be like -- 'She lied to us.' It's like, no."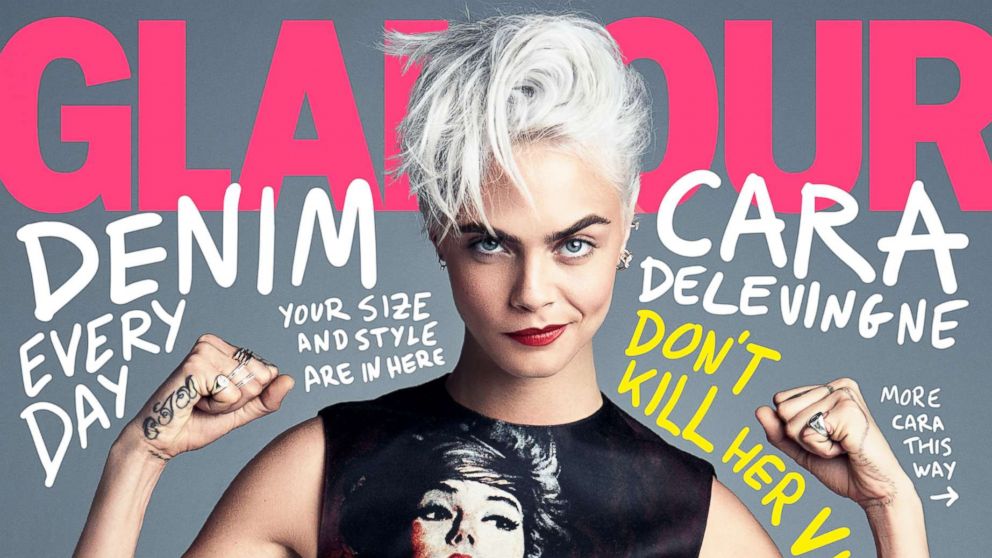 The "Paper Towns" star, 24, said today's teens are actually more understanding.
"I know 13- and 15-year-old girls who are like, 'I don't know if I like a boy or a girl yet. I haven't decided.' And it's like -- [imagine] if I was able to comprehend [that at their age]. I am very happy how sexuality has become easier and freer to talk about, especially for kids," she said.
These days, Delevingne is getting more attention for her acting than her modeling. She has a new film, "Valerian and the City of a Thousand Planets," in theaters July 21.
"I always say, modeling is something I do, whereas acting feels more like what I [am]," she said.
The British-born star, who has admitted to struggling with depression as a teen, added, "I have felt better than I felt in years, and that's purely from doing what I love."