— -- Released 30 years ago today, at the height of Brat-Pack mania, "St. Elmo's Fire" featured many of the young stars of the era -- Emilio Estevez, Rob Lowe, Demi Moore, Judd Nelson, Andrew McCarthy and Ally Sheedy.
Despite poor reviews, the coming-of-age story about a group of friends who have just graduated from Georgetown University and are grappling with the responsibilities of adulthood became an instant success with audiences and remains a cult classic today.
Directed by Joel Schumacher, the 1985 film spawned a couple of hit songs from its soundtrack, scored by David Foster. The film also launched the career of some of its stars, while others saw their careers peak soon after.
Here's a look back at the cast of "St. Elmo's Fire," then and now:
Rob Lowe/Billy Hicks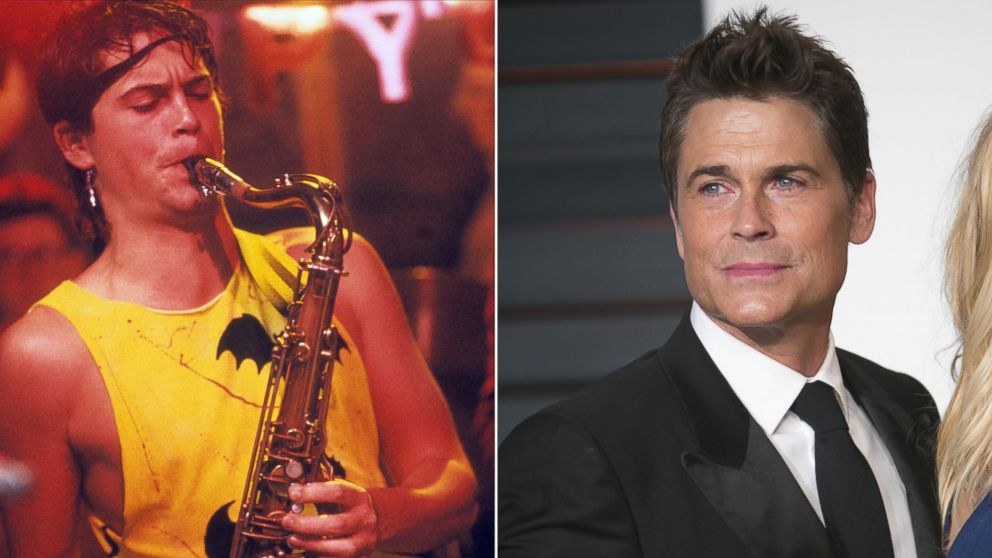 Lowe played the good-looking but irresponsible Billy Hicks, a former frat boy reluctant to fulfill his duties as a husband and father. Before "St. Elmo's," Lowe appeared beside Estevez in "The Outsiders." He would go on to reunite with Demi Moore in the 1986 film "About Last Night."
As Lowe honed his yuppie bad-boy persona on screen in such films as "Masquerade," "Bad Influence" and "Tommy Boy," he was making headlines off-screen after appearing in one of the first commercially available celebrity sex tapes in 1988. By mocking his own bad behavior, Lowe was able to bounce back, finding new success on television in "The West Wing" from 1999 to 2006, followed by "Brothers and Sisters" until 2010.
Though Lowe, 51, still appears as a leading man, including the title roles in the Lifetime movie "Drew Peterson: Untouchable" and Nat Geo's "Killing Kennedy," his smaller roles in "Parks and Recreation" and "Behind the Candelabra" earn him kudos these days.
Demi Moore/Jules Van Patten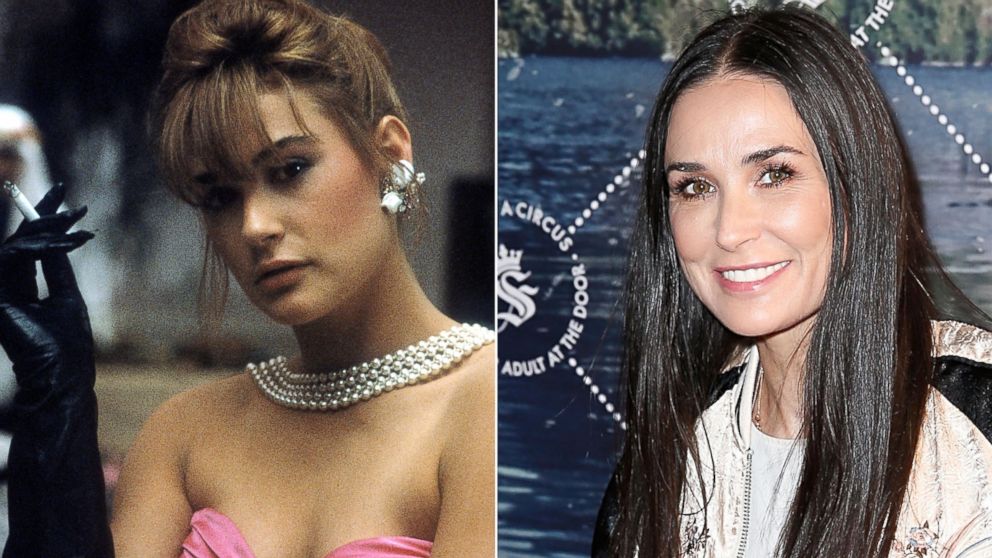 Moore officially entered the Brat Pack playing Jules, the party girl, whose reckless spending and affair with her married boss take her to the brink. While some of her co-stars saw their careers peak in the 80s, Moore went on to a successful run in the 90s with "Ghost," "A Few Good Men," "Indecent Proposal," "Disclosure and "G.I. Jane."
Toward the end of the decade, she took a break from acting and dedicated herself to raising her three girls with Bruce Willis, whom she was married to from 1987 to 2000. Her on-screen appearances have been more sporadic since then. Moore appeared in 2003's "Charlie's Angels: Full Throttle" and reunited with Emilio Estevez for a role in his 2006 film "Bobby," but mostly she became known for her eight-year high-profile marriage and divorce to Ashton Kutcher. More recently, the 52-year-old actress was a vocal supporter of daughter Rumer Willis, who won the latest season of "Dancing With the Stars."
Emilio Estevez/Kirby Keager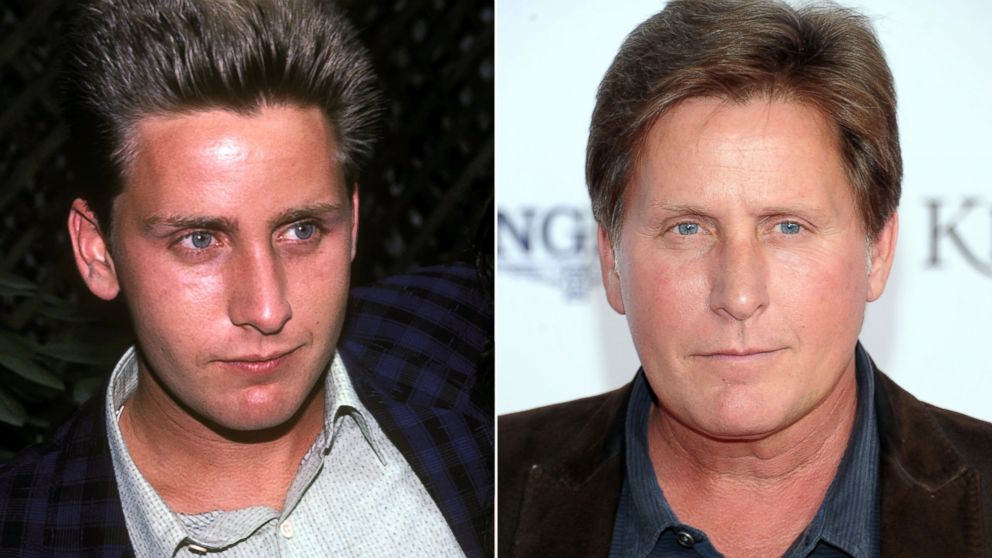 Estevez was one of the first members of the Brat Pack, starring in the film "The Outsiders" and "The Breakfast Club." He played Kirby Keager, a waiter at St. Elmo's bar, the gang's local hangout.
The son of Martin Sheen and brother of Charlie Sheen, Estevez went on to star in the "Young Guns" and "Stakeout" films and made a name for himself outside of the Brat Pack starring in the "Mighty Ducks" franchise. He has also starred alongside his father on an episode of "The West Wing," playing a younger version of Sheen's character, and he appeared with his brother in an episode of "Two and a Half Men."
Estevez, 53, began his directing career in 1986 with the film "Wisdom," and has since directed a handful of films, including "Men at Work," "Bobby" and the more recent "The Way," co-starring his dad.
Judd Nelson/Alec Newbury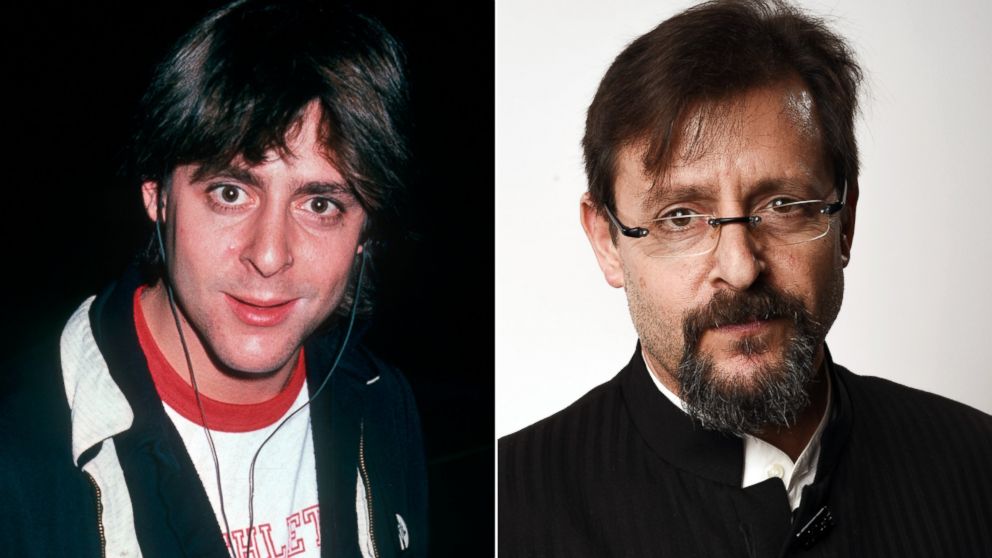 Nelson, who starred alongside Estevez and Sheedy in "The Breakfast Club," played Alec Newbury, a yuppie with political aspirations who cheats on his girlfriend, played by Sheedy.
After "St. Elmo's," Nelson, now 55, went on to star in "New Jack City," which became a success at the box office. Nelson's other films throughout the 90s -- "Conflict of Interest," "Airheads" and "Light It Up" among them -- did not do as well. The actor turned to made-for-TV movies and starred in the sitcom "Suddenly Susan," which ran from 1996 to 2000. Nelson, 55, recently guest-starred on the hip hop drama hit "Empire."
Ally Sheedy/Leslie Hunter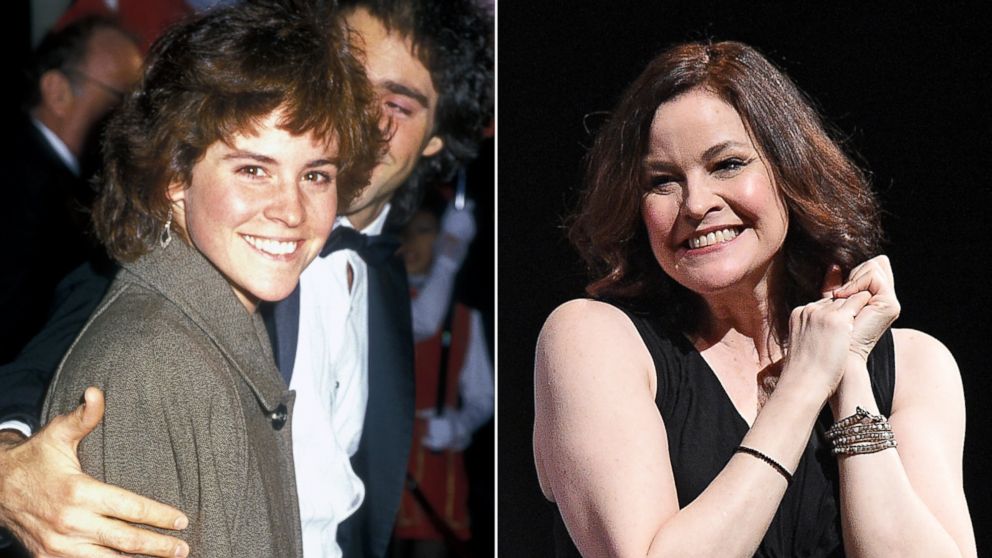 Fellow "Breakfast Club" alum Sheedy starred as Leslie, Alec's architect girlfriend.
After "St. Elmo's," Sheedy went on to the "Short Circuit" films and had a cameo in the John Hughes' film "Home Alone 2: Lost in New York." Besides her notable performance in 1988's indie release "High Art," Sheedy appeared mainly in TV movies throughout the 90s. In recent years, the 53-year-old actress continues to appear in indie films, including "Life During Wartime," and guest on TV shows including "CSI: Crime Scene Investigation" and "Psych."
Andrew McCarthy/Kevin Dolenz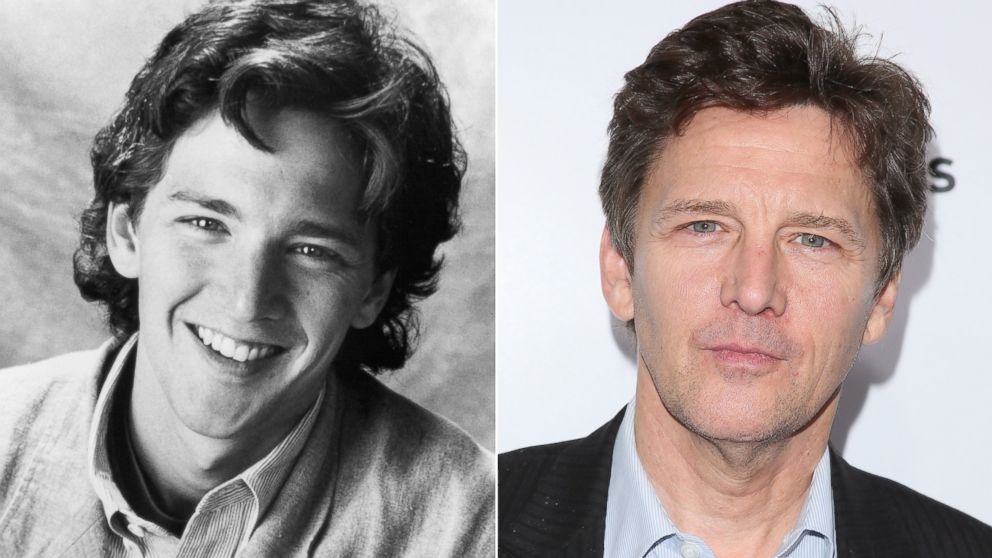 McCarthy entered the Brat Pack playing Kevin Dolenz, as a writer who harbors a secret crush on Leslie. The following year he was cast as the heartthrob opposite Molly Ringwald in John Hughes' "Pretty in Pink."
His boy-next-door looks continued to earn him roles in films such as "Mannequin," "Less Than Zero" and the "Weekend at Bernie's." In the 90s, he worked nearly non-stop in film and television.
After working nearly non-stop throughout the 90s, McCarthy's career slowed a bit as he guest-starred on more TV shows including "Lipstick Jungle," "Gossip Girl," and "White Collar." In recent years, McCarthy, now 52, has turned more to writing and directing.
Mare Winningham/Wendy Beamish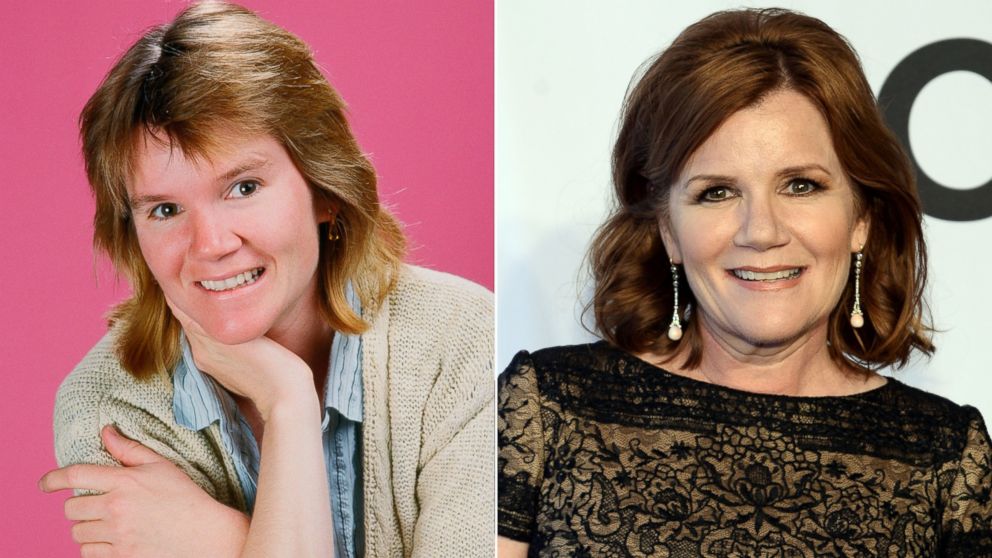 Winningham played the virgin Wendy Beamish, who harbors a secret crush on Billy. Even though Winningham had already won an Emmy in 1980 for the TV movie "Amber Waves," "St. Elmo's" brought her fame as a member of the Brat Pack, even if she never gained teen idol status.
Instead, Winningham went on to character roles in films such as "Nobody's Fool," "Turner and Hooch" and "Wyatt Earp." She earned an Oscar nod for her role in "Georgia," and her second Emmy two years later for "George Wallace." Now, 56, she has also guest starred on "Six Feet Under," "Grey's Anatomy" and "24." In recent years, she has appeared in the films "Mirror Mirror" and "Philomena," and starred on the Showtime series "The Affair."
Andie McDowell/Dale Biberman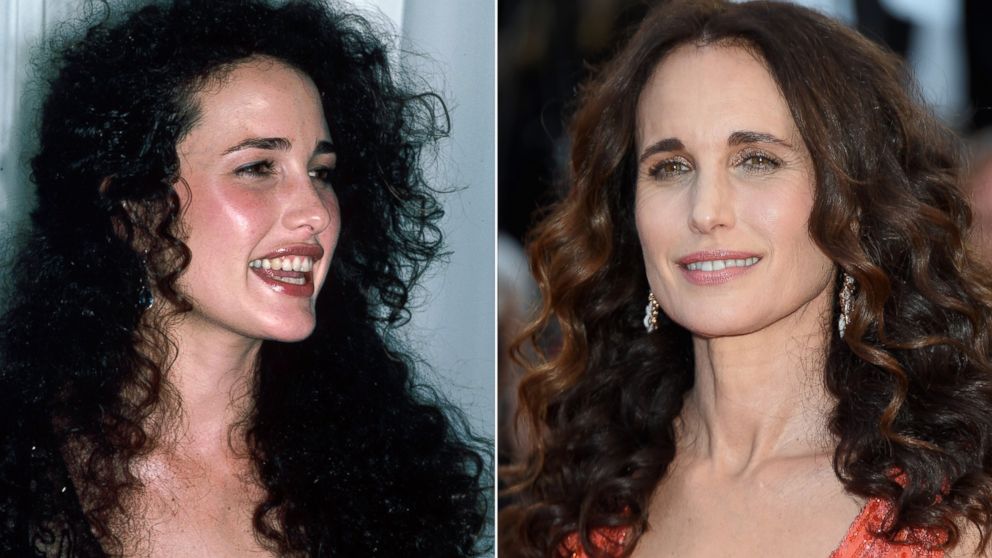 Model Andie MacDowell, who had previously starred in "Greystoke: The Legend of Tarzan, Lord of the Apes," played the small but memorable role of Dale Biberman, a medical student and object of Kirby's affections.
But her real breakout role came in 1989 in Steven Soderbergh's "Sex, Lies, and Videotape." MacDowell went on to star in the films "Groundhog Day," "Four Weddings and a Funeral," and "Multiplicity." In recent years, she has made guest appearances on TV shows such as "The Practice," "Lone Star" and "30 Rock." AT 57, she currently stars in the Hallmark television series "Cedar Cove" and has a role in the upcoming "Magic Mike XXL." And, of course, you can also see her on TV and magazine ads as a pitch woman for L'Oreal.