Just like your favorite pair of jeans, celebrities have favorite looks that they love to wear over and over again. While celebs may tote around a Prada bag everyday, not all of us have a Prada budget.
Kate Dimmock, style director for People Style Watch magazine, appeared on "Good Morning America" today to reveal how to get the same looks as the stars for less money.
Taking cues from fashion stars Pippa Middleton, Taylor Swift and Naomi Watts, Dimmock has selected fashion accessories that look fabulous and won't hurt your wallet.
Pippa Middleton
Zara Messenger Bag, $89.90, www.zara.com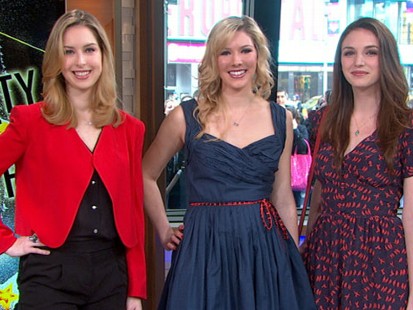 Restricted Footwear Flats, $45,
www.restrictedshoes.com
Style tip: A red shoulder bag and ballets flats add colorful polish to cute dresses.


Taylor Swift
Shoedazzle pumps, $39.95, www.shoedazzle.com
Style tip: Shoes with bows are the perfect match for girlie retro dresses. It's a feminine touch and just perfect for spring.


Naomi Watts
Black sandals, $22.20, www.gojane.com
Style tip: Black lace-up sandals give pants or a little black dress a chic twist.