Michael Jackson. Farrah Fawcett. Ed McMahon. Walter Cronkite. Sen. Ted Kennedy. Name your favorite celebrities and chances are at least one of them didn't survive the summer of 2009, which is almost certain to be known for an abundance of celebrity deaths.
"This summer saw some pretty spectacular celebrity deaths," said Jeremy Wallach, an associate professor in the department of popular culture at Bowling Green State University in Ohio.
"They're dropping like flies."
Indeed, even before the official start of summer June 21, one celebrity had already been pronounced dead.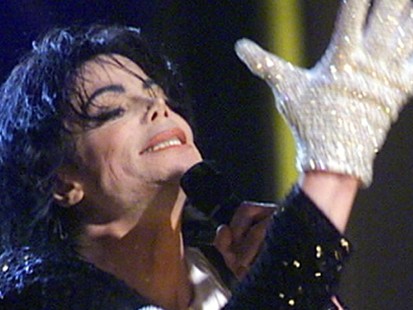 David Carradine, 72, star of the1970s TV series "Kung Fu," was found hanged, naked and dead in a Bangkok hotel room June 4.
Then, two-and-a-half weeks later on June 23, Ed McMahon, who had served as Johnny Carson's loyal sidekick on NBC's "Tonight Show" for 30 years, died at age 86.
Two days later, it was actress Farrah Fawcett's death from anal cancer at age 62 that made news.
A few hours later, reports emerged that the so-called King of Pop, Michael Jackson, had died.
Jackson, 50, died after suffering cardiac arrest after taking a cocktail of prescription drugs.
Bex Schwartz, a New York-based pop culture commentator, said the onslaught of celebrity deaths meant that as soon as you finished mourning one idol, it was time to turn your attention to the next fallen star.
Celeb Deaths in Multiples of Three
"It's like you never had a chance to sort of recover from the sort of shock and sadness of one death, it was non-stop," Schwartz said.
"They say celebrity deaths always come in threes, but this summer it's like 3,000."
While 3,000 might be an exaggeration, in the weeks after Fawcett's and Jackson's death, at least 10 other high-profile people died.
At the end of June, 50-year-old pitchman Billy Mays -- made famous for his gimmicky "As Seen on TV" ads for such products as OxyClean -- was found dead in his Florida home. It was later determined that cocaine use may have contributed to Mays' fatal heart attack.
July saw the deaths of 97-year-old Oscar-winning actor Karl Malden, former NFL quarterback Steve McNair, 36, and veteran journalist Walter Cronkite, 92.
In August, fans mourned the death of director John Hughes, 59,, famous for the iconic 1980s films "The Breakfast Club" and "Pretty in Pink." That same month, President John F. Kennedy's sister, Eunice Kennedy Shriver, 88, died. Then, on Aug. 25, Sen. Edward Kennedy, 77, lost his battle with brain cancer.
The night before Kennedy was to be buried, news broke that celebrity spinner DJ AM, also known as Adam Goldstein, 36, was found dead in his Manhattan apartment after an apparent drug overdose.
Ghosts of Summers Past
"Past summers have always had big gossip stories, but this time they were all about death -- the grimmest gossip imaginable," said Michael Musto, the culture critic for the Village Voice.
"This has definitely been the summer of celebrity death, sadly enough. It used to be that three celebrities would die within a two-week period but now, that process has been sped up to a two-day period."
Richard Verrone, a historian at Texas Tech University in Lubbock, said it's not uncommon for people to remember a particular summer season because of the notable events that happened during it.
"There usually is a big media story that can define a season," Verrone said in an e-mail to ABCNews.com. "As humans, I believe we tend to try to find themes in life that help us remember and make sense of our lives and our seasons.
"Americans are out of school, they are on vacation, they seem to have more time to take part in activities they might not otherwise have the time for. They tune in more to what is happening around them locally and nationally, and they seem to be open to the idea of a defining theme for that particular summer."
Recalling past summers of note, Verrone said that last summer will be remembered as the season of the presidential election, 1968 will forever be known as the "Long, Hot Summer" and the year before, 1967, is remembered as "The Summer of Love."
And plenty of notable events have occurred in the summers in between. In the summer of 1994, O.J. Simpson's white Ford Bronco attempted to escape the Los Angeles police after his ex-wife and her friend were found dead.
The summer of 1997 was marked for the death of Princess Diana, who was killed Aug. 31 of that year in a car crash in Paris.
Plenty of Time for More Celeb Deaths
More recently, 2001 was known as the summer of the shark because of the attention paid by the media to a shark attack on an 8-year-old boy and then subsequent attacks throughout the summer.
On Aug. 29, 2005, Hurricane Katrina touched down in New Orleans, La., leaving the city underwater and killing thousands.
In August 2007, a Minnesota bridge collapsed, killing 13 and injuring many more.
And, with less than three weeks of summer remaining, Musto isn't sure we've see the last of the celebrity death trend.
"It's been a harrowing summer of sadness," he said, "and one can only alternate between wondering 'Who's next?' and 'Who's left?'"