Channing Tatum will no longer develop his current project — or any others — with the Weinstein Co., he announced Wednesday.
Interested in
Harvey Weinstein?
Add Harvey Weinstein as an interest to stay up to date on the latest Harvey Weinstein news, video, and analysis from ABC News.
The actor and his producing partner Reid Carolin had been developing a film adaptation of the book "Forgive Me Leonard Peacock," which deals with the theme of sexual abuse, with the studio.
In 2014, The Hollywood Reporter broke the news that Tatum and Carolin planned to co-direct the film, and Tatum was considering starring.
"The brave women who had the courage to stand up and speak their truth about Harvey Weinstein are true heroes to us. They are lifting the heavy bricks to build the equitable world we all deserve to live in," the two said in a joint statement. "While we will no longer develop it or anything else that is property of TWC, we are reminded of its powerful message of healing in the wake of tragedy. This is a giant opportunity for real positive change that we proudly commit ourselves to. The truth is out— let's finish what our incredible colleagues started and eliminate abuse from our creative culture once and for all."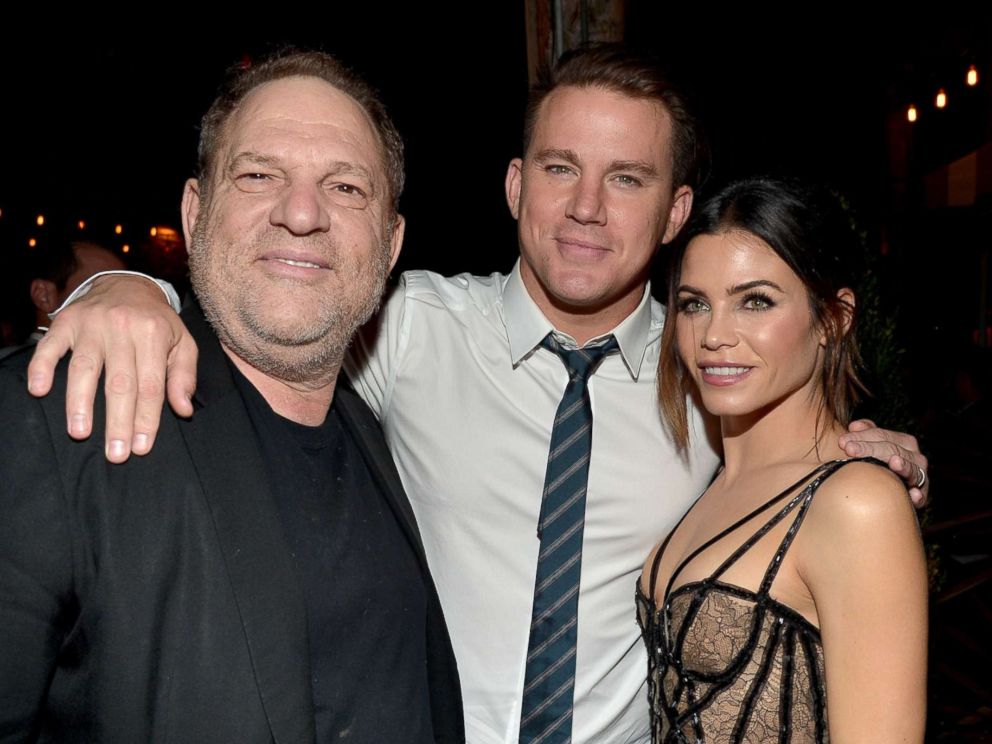 Last week, Lin-Manuel Miranda and playwright Quiara Alegria Hudes tweeted that they wanted the Weinstein Co. to surrender the rights to their musical "In the Heights" in light of the allegations made against Weinstein. In addition, Amazon has abandoned plans to develop a series involving David O. Russell, Julianne Moore and Robert De Niro in conjunction with the studio.
Over the past two weeks, Weinstein, 65, has been accused by numerous women of sexual misconduct, including harassment and abuse. Though he apologized immediately for his inappropriate behavior, he "unequivocally denied" any allegations of non-consensual sex in a statement provided to The New Yorker magazine by his spokeswoman.
Still, Weinstein was terminated by the board of his eponymous studio, only later to resign. He is still pursuing a claim that he was wrongfully fired, ABC News confirmed Tuesday.
Weinstein was also expelled from the Academy of Motion Picture Arts and Sciences and the Producers Guild of America voted to institute termination proceedings. A final determination will be made by the PGA next month.
Meanwhile, ABC News confirmed earlier this week that the Weinstein Co. is setting itself up for a potential sale, accepting an immediate cash infusion from private equity firm Colony Capital. The board will also negotiate with the firm for a possible sale of some or all of the assets.
According to Weinstein Company board member Tarak Ben Ammar, the cash infusion will "help stabilize the company's current operations."