— -- Deep in the Ecuadorian rainforest, a woman handed Channing Tatum a bowl of tea made from a mysterious leaf believed to have mystical powers.
He took the steaming bowl and sat down next to a camp fire to sip and enjoy. It's part of a ritual that has been shared by locals for thousands of years.
"It brings the nature and force of the jungle inside of you, so you basically become part of nature," Edmundo, a Kichwa elder said in his native Amazonian tongue. "So that if you're in the jungle, if there's a venomous snake or wasp it doesn't bite you or attack you because it recognizes you as part of the jungle."
This is not a scene from a new movie. This really happened.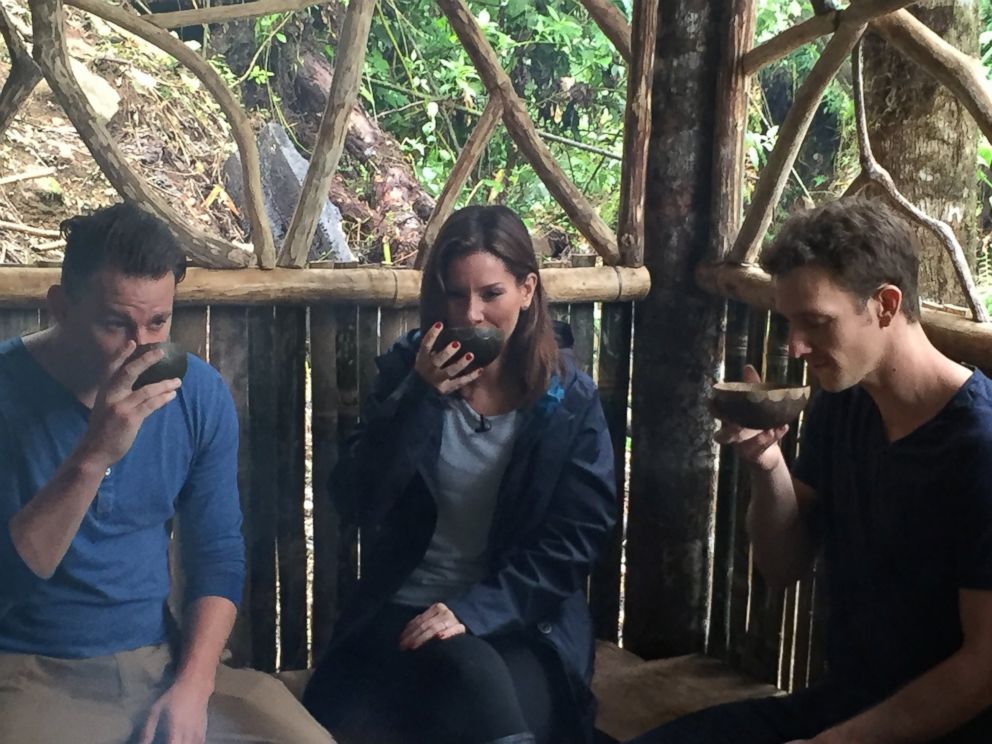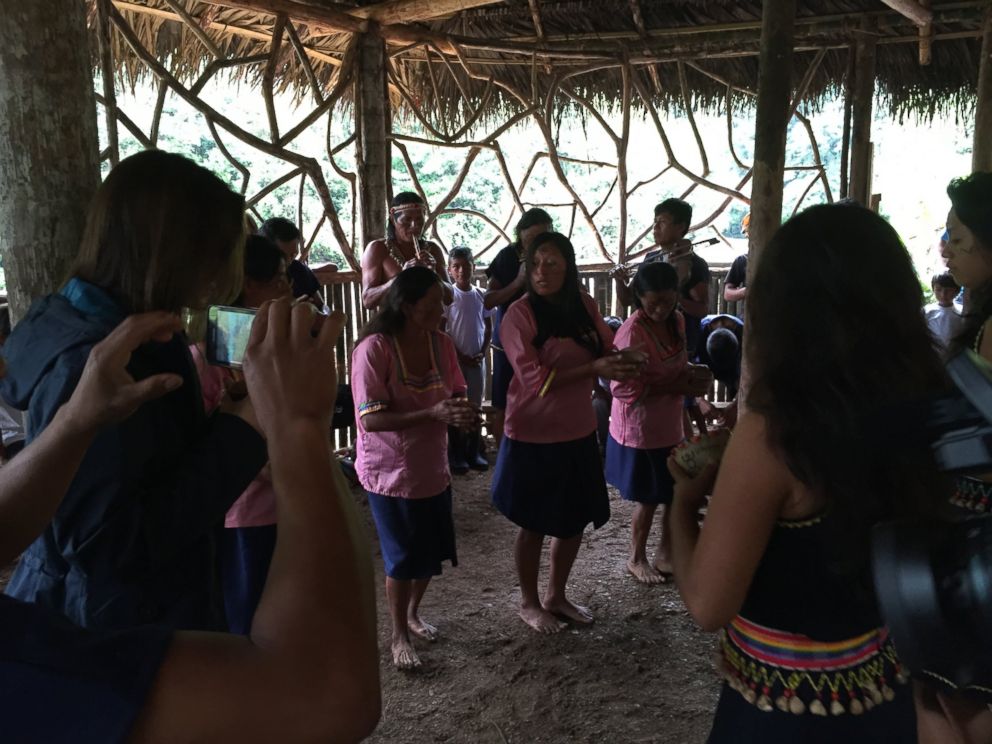 The tea is made from the potent Guayusa leaf, believed to have powers so special that Tatum says it was fundamental to the making of "Magic Mike."
The Kichwa people, who have lived in this rainforest for generations, start every day with drinking this tea.
"They got up before the light and they start brewing Guayusa and they do it to create community and to talk to their young and so their elders can pass on their stories," Tatum said. "For me, getting to come here and hear the stories of how they found the plant and these myths of lore and legend and I don't know, it's beautiful and people can connect to it."
Edmundo said he drinks about "two to three pots a day," and that the tea gives people strength and "life force to carry forward."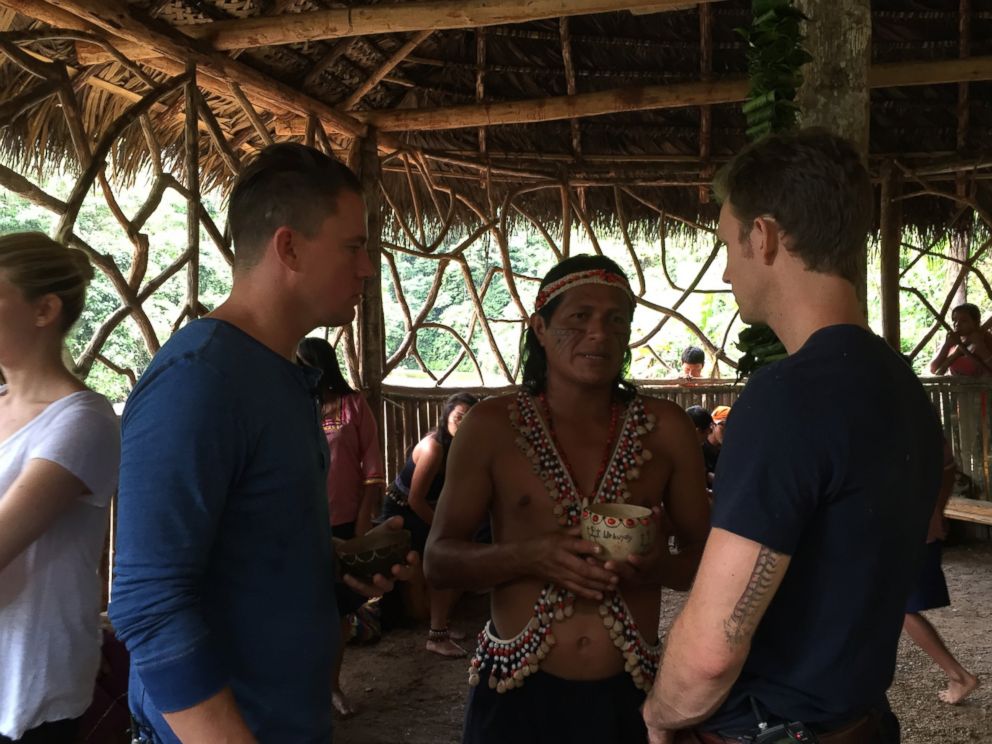 Tyler Gage was a college student when he first tasted Guayusa 11 years ago while visiting in the Amazon.
"It has caffeine, it has antioxidants… it makes you very focused," he said.
Gage believed so much in its potential, he built a company around it called Runa, which now sells its assorted teas and beverages all containing Guayusa in nearly 6,000 stores, including Whole Foods and Wegman's, which happened to come in handy when Channing was shooting "Magic Mike."
"I was going through six to seven cans, because we were exhausted," Channing said. "Our blood was just Runa … and it just became kind of an obsession."
When Runa co-founder Tyler Gage heard that Tatum was a huge fan of his company's product, he asked to meet the actor in person.
"I thought he was joking," Tatum said, because "Tyler Gage" just happened to be the name of a fictional character he played in "Step Up," but he agreed to meet him anyway.
"I was like, 'what? A tea company? … and it's called Runa? Wait, we've been drinking Runa … by the gallon to write 'Magic Mike,'" Tatum said.
Now Channing says Runa has become bigger than just a beverage he really likes to drink, he's an investor in the company.
"I grew up in the south, where I was 7/11 culture, I was McDonalds culture, I just ate stuff just cause it tasted good," he said. "There's something beautiful about knowing like where this is coming from and what the story is … There's an intentional consumption that I believe is really where I hope that society's going."
A central part of Runa's mission the company says is working with local farmers to grow and harvest the leaves and paying a Fair Trade price for their Guayusa.
"We source exclusively from family farms," Gage said. "So we've helped about 3,000 farming families plant over 1.2 million trees."
The leaves are brought to the Runa factory in the Amazon jungle, where they are laid out on drying beds then sifted and packed for delivery.
"We basically have farmers deliver fresh leaves to us every day of the year," Gage said. "Then we go through a process of withering and drying and milling to export basically loose leaf tea, and then in the United States we make our products and ship them to consumers."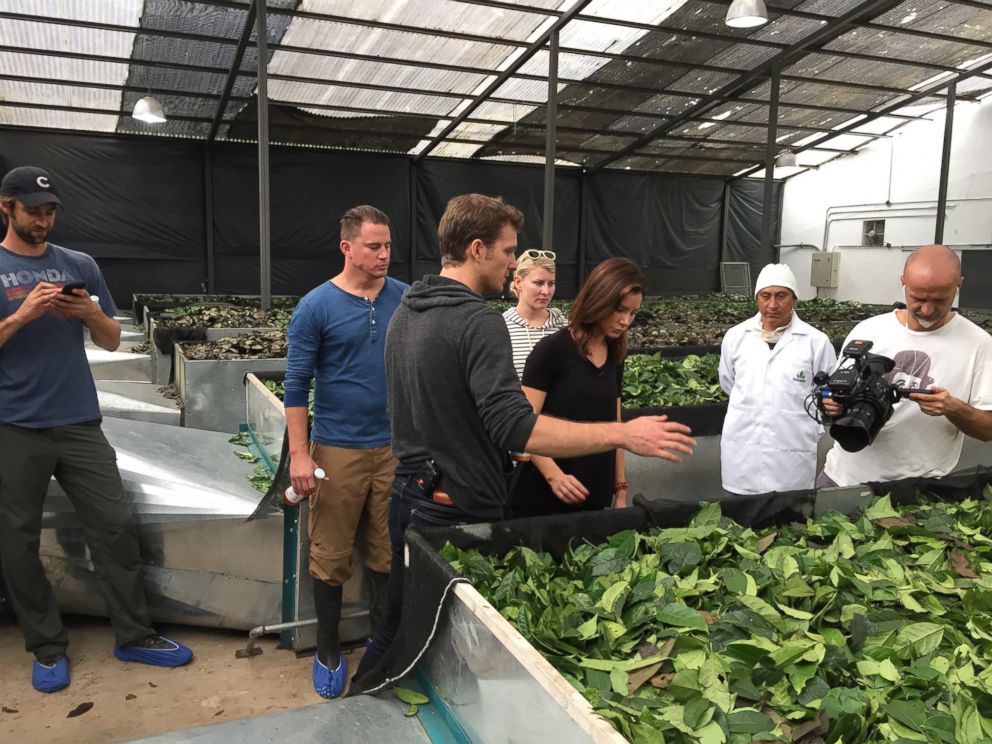 Among the 3,000 farmers harvesting the leaves is a woman named Ruth, who cuts bales of Guayusa leaves with a machete every day.
"She said that Runa means a lot … to her and the communities and that it's become an additional source of income," Gage said. "It's something that the grandparents taught them to value and they would drink for strength and animate themselves and to get rid of sleepiness, and now selling to Runa they've been able to take this important part of their culture."
For Channing Tatum, the experience of seeing how Runa runs their operation and the process of turning harvested leaves in tea has made an impact on him.
"I've met some of the most beautiful people that truly changed my life," Tatum said. "This experience of just being a part of this tea company has enriched my life to a degree that I don't even know if I can express it."
Watch the full story on ABC News' "Nightline" TONIGHT at 12:35 a.m. ET.