— -- Toni Cornell, the 12-year-old daughter of late singer Chris Cornell joined the band OneRepublic onstage live on "Good Morning America" today, where they performed a moving tribute of the Leonard Cohen song "Hallelujah." The performance was a celebration of the lives of Cornell and late Linkin Park frontman Chester Bennington, both of whom died earlier this year within months of each other.
Notable people who died in 2017
Comedian and actress Rose Marie, best known for her role as Sally Rogers in the "Dick Van Dyke Show," passed away Dec. 28, 2017 at the age of 94.

undefined
"It's an honor to perform this for my dad and Chester and to sing for them," Toni Cornell said.
Cornell and Bennington had been friends for years, touring and performing together many times in the mid-2000's. Bennington died on July 20, the same day that would have been Cornell's 53rd birthday.
Bennington's death is being investigated as a suicide, according to the Los Angeles County Coroner's Office. Cornell took his own life in May, according to the Wayne County Medical Examiner's office.
Linkin Park was scheduled to perform at Central Park today as part of the "GMA" Summer Concert series, before Bennington's death. OneRepublic took a detour from their on-going nationwide tour to join "GMA" in place of Linkin Park, and celebrate the legacy of Bennington and Cornell. OneRepublic told ABC News it was an honor to pay tribute to their beloved colleagues.
"Chester sang this at Chris' funeral, and this is arguably one of the greatest songs written in the last 50 years," OneRepublic frontman Ryan Tedder said of the song "Hallelujah." "It's a very special song to us, and I think to most people and especially to Toni [Cornell] as well."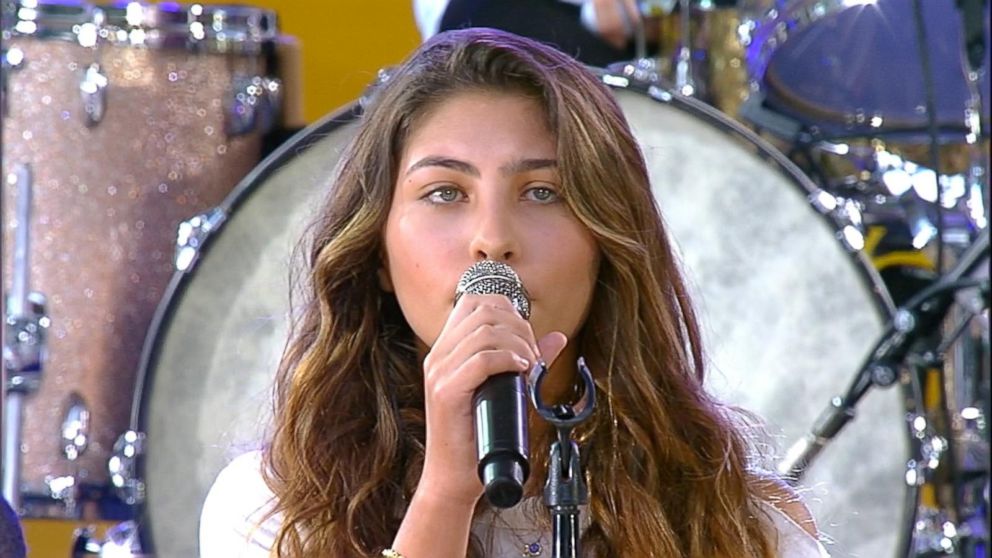 In the wake of Bennington's death, Linkin Park announced on the website for their charity group, "Music For Relief" that all donations would now be directed to the One More Light Fund in honor of Bennington.
Cornell and his wife founded the Chris and Vicky Cornell Foundation in 2012 with the mission of protecting the vulnerable children including those who are homeless, in foster care, or victims of abuse and neglect. Many fans who are still reeling from his death are celebrating his life by supporting his philanthropic work.
Drug abuse and suicide prevention resources
To find out how to get help for you or a loved one fighting against mental illness and addiction, visit the Substance Abuse and Mental Health Services Administration website or the National Institute on Drug Abuse.
If you are in crisis, please call the National Suicide Prevention Lifeline at 1-800-273-TALK (8255) or contact the Crisis Text Line by texting TALK to 741-741.
ABC News' Michael Rothman contributed to this report