Cory Monteith's Mom 'Couldn't Look at a Picture' of Late Son Until Recently
It has been a year since actor Cory Monteith died after a battle with drugs.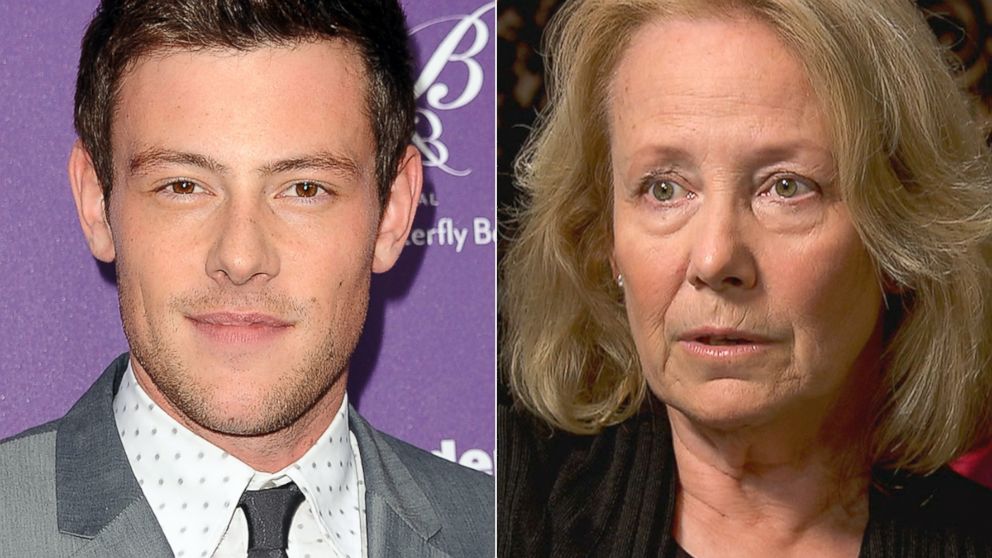 — -- It has been a year since actor Cory Monteith, who shot to fame on the hit TV series "Glee," died after a lifelong battle with drugs and alcohol.
Ann McGregor is speaking for the first time about the son she called "baby bear," telling ABC News' Bianna Golodryga in an exclusive interview Tuesday in Vancouver that she just recently started to accept her son's death.
"The loss is horrendous … until three days ago I couldn't look at a picture of Cory," McGregor, 63, said. "So there's been progress."
Monteith, who played the character Finn Hudson on "Glee," was found dead in his Vancouver hotel room July 13, 2013. Monteith died of a mixture of alcohol and intravenous heroin, according to the coroner's report. He was 31.
McGregor is still unable to talk about the night she found out about her son's death, but did reveal that his then-girlfriend, "Glee" co-star Lea Michele, is still in touch with her via texts and emails.
"She's hurting too … you see the sadness," she said, adding, "I know her pain."
McGregor last saw Monteith two days before his death. He said he was planning to sign a lease on a place in Vancouver.Asked whether Monteith wanted to give Hollywood up, his mother replied: "I think he was easing himself out of it."
McGregor, of Victoria, British Columbia, showed Golodryga never-before-seen photos of her son, plus home video of him as a child.
Cory Monteith One Year After Death: Mom Shares Personal Photos
Lea Michele Reveals She 'Talked About Children' With Cory Monteith
How Lea Michele Remembered Cory Monteith One Year After Death
As a child, Monteith had a mischievous side to him all the time, but he was a smart boy, his mother said.
"By the time he was three he could read and comprehend books. They pushed him a year ahead. Take a boy out of kindergarten at five years old, throw him into grade one and he was still beyond them. They actually pushed him into grade two that same year. But he still kind of, you know, left them in the dust," she said. "So he lost interest in school. He was always kind of, you know, looking for – stimulation."
Then, he started to get into trouble with drugs.
"[When] Cory was 15, he did a code blue," McGregor said, referring to an overdose in which her son almost died, "and I think that was the turning point. He had a lot of emotional things he was trying to figure out -- lot of it was he really wanted a relationship with his father. I think when a child gets invalidated they keep reaching even harder. They want to find out why."
Monteith's father, Joe Monteith, was not invited to his son's memorial because he has been estranged from the family for many years.
Monteith never showed any interest in Cory's life until the last two years when Cory became successful, McGregor said.
Actor's Mom Doesn't Blame Hollywood
From conversations with Monteith, it appeared the late actor "wasn't that interested" in having a relationship with his father, his close friend Ward Kondas told ABC News.
"In my own grief I neglected to invite him," Kondas said. "I apologized to him and took responsibility for my mistake in a telephone call where I informed him of what the last six months of Cory's life was like and how he died."
Asked what advice she had for the mothers of other stars who are facing similar problems, McGregor replied: "I don't think we have power to change the choices they're making. I think with the kind of connection Cory and I had, if we couldn't prevent that situation, I don't have the answer.
"What could I say to them? Live every moment. Grab the second."
McGregor doesn't blame Hollywood for her son's fate.
"I don't think blame is a good thing to do; that was his choice," she said.
Despite the outcome, McGregor acknowledged that her son's talent was "pretty amazing."
"I'm still in awe," she said. "I always will be."