The beloved NASCAR driver Dale Earnhardt Jr. spoke out about his retirement, saying "I don't want to let anybody down," and opened up about his concussion and his relationship with his father in an interview with ABC News.
Interested in
NASCAR?
Add NASCAR as an interest to stay up to date on the latest NASCAR news, video, and analysis from ABC News.
"I know people would love me to race forever," Earnhardt, who announced earlier this week that he will retire at the end of this year, told ABC News. "But there comes a time when ... you have to make certain tough decisions about your career, and your life, and when it's time to make a change, it's time to make a change."
The two-time Daytona 500 champion thanked his fans for the "overwhelmingly positive" response to his announcement, adding that he hopes he can give them a "few more things to celebrate before it's all over with."
The 42-year-old driver also opened up about the fear he felt following the concussion he sustained last summer after he crashed during a competition, saying that he "had a lot of worry that I would never go back in the car again."
"There were times during the illness when the symptoms were very severe that I obviously had a lot of doubt as to how well you'll heal, if you'll be well enough and have the reaction skills and all the skills that you obtained before ... you don't know whether those are going to recover," the driver said of his health scare.
"Missing all the races, going through the recovery, that certainly gave me an opportunity to just sit back and think about my priorities," Earnhardt added. "I had a new perspective on my entire life. I got married this off-season. That certainly changes the way you think about things."
While Earnhardt admits that the injury caused him to reassess his priorities, he adds that it was not a "major deciding factor" in his retirement.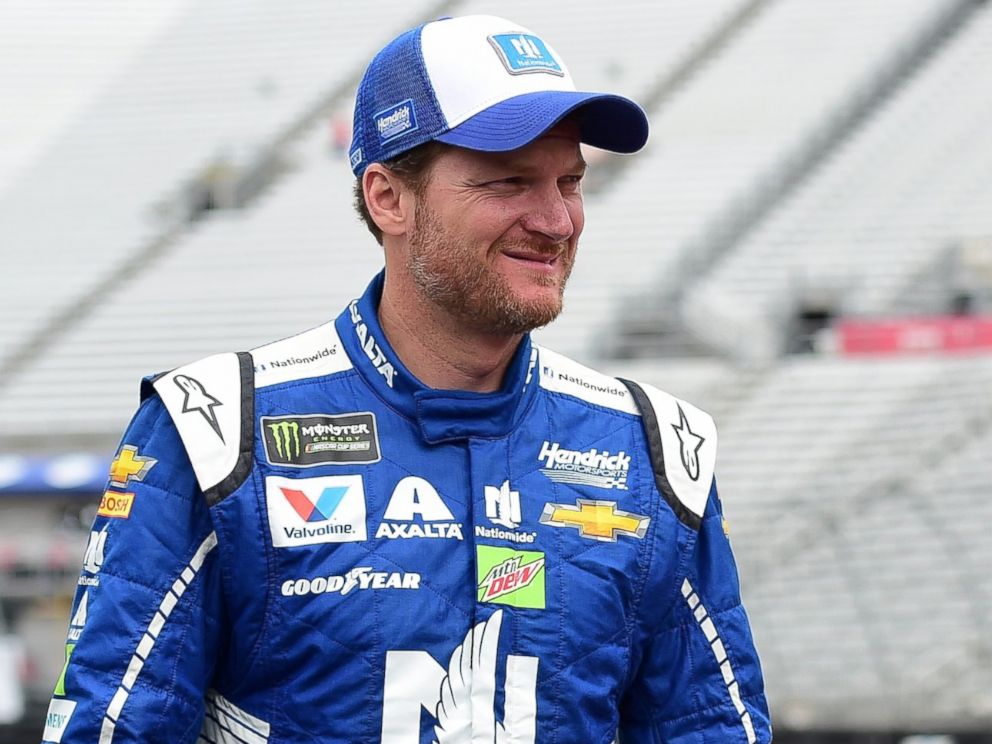 Earnhardt told ABC News that if he could say anything to his father, the late NASCAR legend Dale Earnhardt Sr., "I would ask him what he thought about Amy, my wife."
"I think he'd be pleased with the person I am, the person I've become over the last several years. I know he would be excited about my marriage, happy with a lot of the personal decisions that I've made," Earnhardt added of his father.
"But with all that said, I mean he would be equally as critical of everything, because that's how Dads are you know, he would he would tell you how it is," Earnhardt said. "Even though I know he would be really proud, you know, I think the criticism is really what I miss the most, just knowing exactly where I stood with him all the time."
"Racing is one thing and something we shared and had in common, but when we had conversations, it was always about personal things in life, and are your morals where they need to be? Are you doing the right thing? Treating somebody right? Are you acting right?" Earnhardt remembered of his father. "It was never about how to drive a car."
Following 18 seasons and more than 600 races, Earnhardt will end his long-running career as a NASCAR driver at the end of 2017. In addition to racing, Earnhardt has also made his mark advocating for concussion research, and he has pledged to donate his brain to the Concussion Legacy Foundation, according to ESPN.