— -- As the accusations of sexual harassment and assault against Harvey Weinstein have mounted, Matt Damon and George Clooney are speaking out, saying they had no idea of the alleged misconduct of the man who helped launch both of their careers.
"When people say like, 'Everybody knew,' Like, yeah," Damon told ABC News' Michael Strahan. "I knew he was an a------."
"I knew he was ... a womanizer," Damon added. "I wouldn't want to be married to the guy. But ... the criminal sexual predation is not something that I ever thought ... was going on. Absolutely not."
Clooney told ABC News that in the past Weinstein had told him that he had affairs with "some actresses who were friends of mine," but Clooney said that he never believed him.
"I didn't really think that they were going have affairs with Harvey, quite honestly. And clearly they didn't," he added. "But the idea that this predator, this assaulter ... was out there silencing women like that ... it's beyond infuriating."
Weinstein has acknowledged inappropriate behavior, but has denied any allegations of non-consensual sex.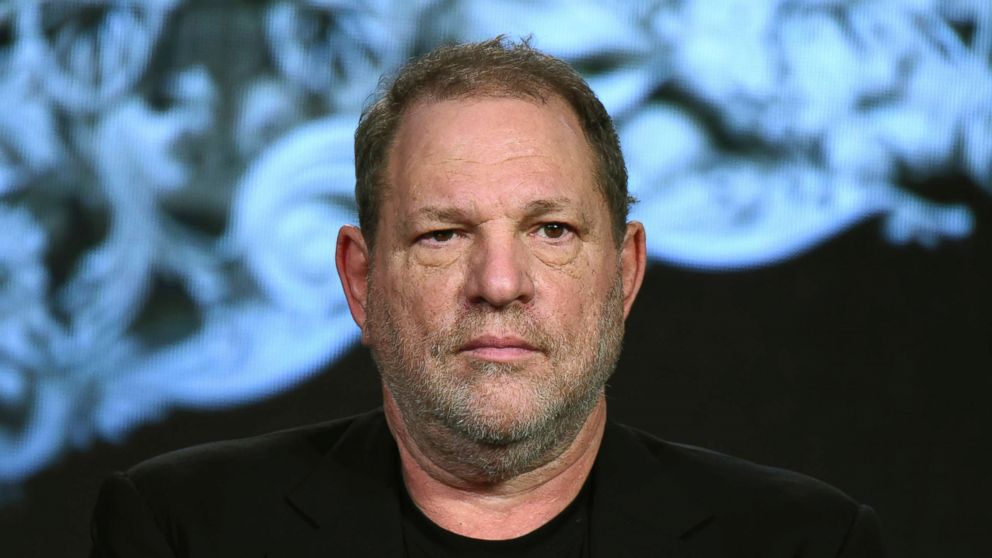 "Any allegations of non-consensual sex are unequivocally denied by Mr. Weinstein. Mr. Weinstein has further confirmed that there were never any acts of retaliation against any women for refusing his advances," his spokesman has previously said.
Clooney and Damon sat down with Strahan to talk about their new movie "Suburbicon," but the conversation quickly turned to the story rocking Hollywood.
Damon said he first worked with Weinstein for the film "Good Will Hunting," in the late 1990s, a period when he said Weinstein was at "the height of his power."
"We shot it 20 years ago this year. And I did five movies in quick succession. He signed me up for a three-picture deal," Damon said of Weinstein. "I didn't work with him again after that."
"You had to spend about five minutes with him to know that he was a bully. He was intimidating," Damon said of the producer. "Miramax was the place, really the place, that was making great stuff in the '90's. And it was like, 'Could you survive Harvey?'"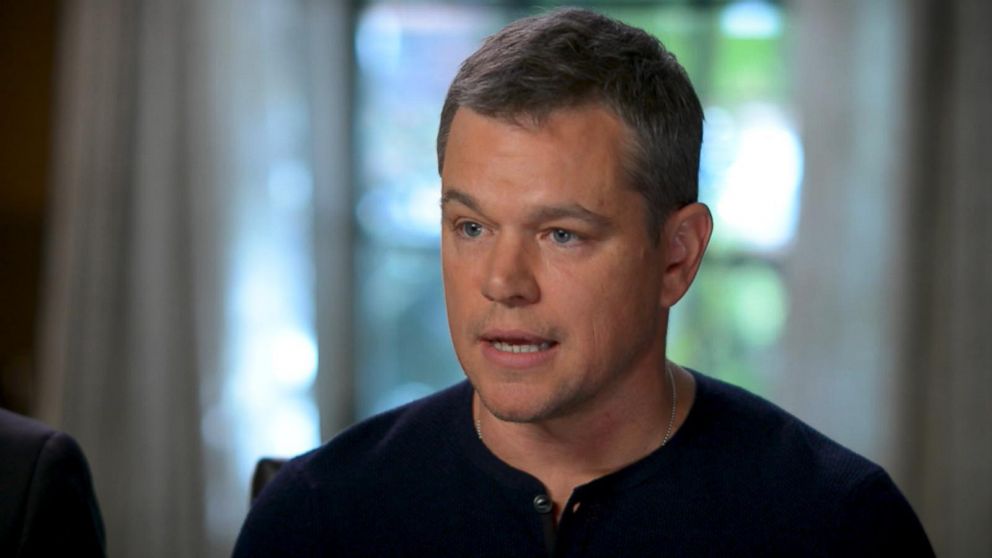 Damon said that while it was well known that Weinstein could be difficult to work with, the allegations that he had sexually harassed dozens of women over the course of three decades were not widely known.
"I knew the story about Gwyneth from Ben," Damon added, referring to actress Gwyneth Paltrow, who recently claimed she was forced to rebuff unwanted advances from Weinstein.
"I never talked to Gwyneth about it. Ben told me ... but I knew that ... they had come to whatever, you know, agreement or understanding that they had come to, she had handled it," Damon said. "She was, you know, the first lady of Miramax. And he treated her incredibly respectfully."
Clooney said that the widespread harassment appears to be part of a larger, systemic problem.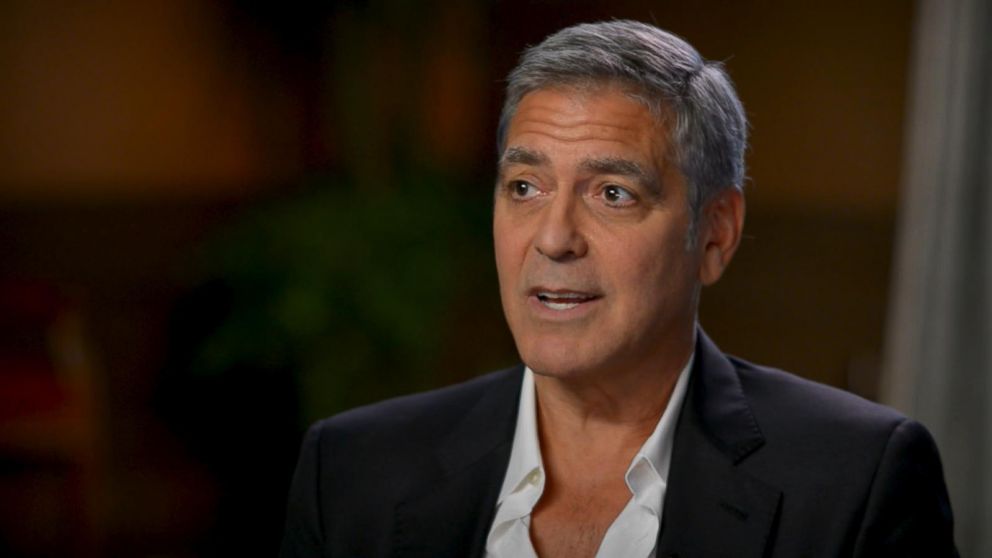 "The fact that the story is coming out now and the more it comes out, I want know all of it," Clooney said.
The actor added that he also wants to hear about "the people who helped him."
"I would have done something about that. It makes me very angry to see that," Clooney added, referring to people who claim they were silenced from publishing stories about Weinstein. "Where did he spend his advertising dollars for the people who didn't print that story?"
Damon added that Weinstein "didn't do it out in the open."
"If he did ... if there was ever an event or something that I was at in public with Harvey, and he was doing this kind of thing ... I missed it."
Damon added that if Weinstein ever harassed women at a public event, "and I somehow missed it, then I'm sorry."
"I never saw it. I never saw that," Damon said. "That darkness was his ... he did that in private."
Clooney calls for sweeping change
Clooney called for sweeping changes to be made in Hollywood.
"There has to be a comeuppance for all of this. All of the people who are part of that chain," he said. "We have to make it safe for people to feel that they can talk about this. And in doing that, I think that'll scare away that kind of behavior."
Clooney added that men who sexually harass people have to know that it will not be tolerated.
"You will be outed and you'll be out of the business. And more than that, you might be prosecuted," he added.
Clooney said that the issue of sexual harassment in the workplace unfortunately extends far beyond Hollywood, and his wife, Amal Clooney, even spoke to him about her own experiences with it in her field.
"I talked with my wife about this. And she said ... she could find, you know, in her line of work, which is human rights law ... there have been plenty of instances where some guy has tried, you know, to make their move," George Clooney said.
"Many, if not most, women have at some point in their life faced this kind of behavior. I think that's a little bit of a surprise to some of us. That it's this big," George Clooney said.
"Maybe that's something else that's good that comes out of this, is that ... we're going to have these discussions," George Clooney added. "We're going to have this conversation. And again we're going to make it harder for it to happen."
Damon said that "what makes something like this so horrific is that ... is that these are women and actresses who are pursuing their dreams. And they're doing everything right."
"And suddenly they found themselves ... alone with a predator," he added.
Damon said that he tries to instill a strong sense of "self-esteem" in his four daughters.
"I think having four daughters, I would say that the most important thing is to give them ... this sense of self-esteem," Damon said.
"You're not going to be with them when they have to make a lot of these decisions. That you're going to have to trust that they're gonna make the right decisions ... and be able to protect themselves," Damon added.
George Clooney said that everyone has to be responsible for not tolerating sexual harassment.
George Clooney said that "none of this matters at all unless we ... make this, you know, virtually impossible to take place."
"And we're all going to be complicit in that. We're all going to have to be responsible for that. And that's a conversation you're going to have to have with your kids too, when my kids can talk. That's important," he said.