Ex-dancers suing Lizzo speak out about the accusations
Dancers Crystal Williams, Ariana Davis, and Noelle Rodriguez spoke to "GMA."
Former dancers for the Grammy Award-winning singer Lizzo are speaking out after filing a lawsuit against the pop star over an alleged hostile workplace environment they claim was caused by harassment, discrimination, and weight-shaming.
"You can see a public figure and all you know about them is what they present to you when the cameras are on and the cameras are rolling," Crystal Williams, one of Lizzo's ex-dancers, told GMA3's Kelley Carter.
Arianna Davis, the dancer who is accusing Lizzo of weigh-shaming, added: "I know it's alarming to hear that Lizzo, a plus size woman who preaches body positivity, would be fat-phobic, essentially. But I want to challenge people to understand that hurt people hurt people."
The complaint was filed Tuesday in Los Angeles County Superior Court against Lizzo, whose legal name is Melissa Viviane Jefferson, as well as her production company Big Grrrl Big Touring, Inc. (BGBT).
Dancers Williams, Davis, and Noelle Rodriguez allege "sexual, religious and racial harassment, disability discrimination, assault and false imprisonment," according to the press release about the lawsuit from the plaintiffs' attorney Ron Zambrano.
Davis and Williams were fired, and Rodriguez resigned in what she said was a response to the alleged treatment of the other two dancers.
"Our jobs are always being threatened," Davis told "GMA3." "I personally never had job security in this whole -- this whole entire time."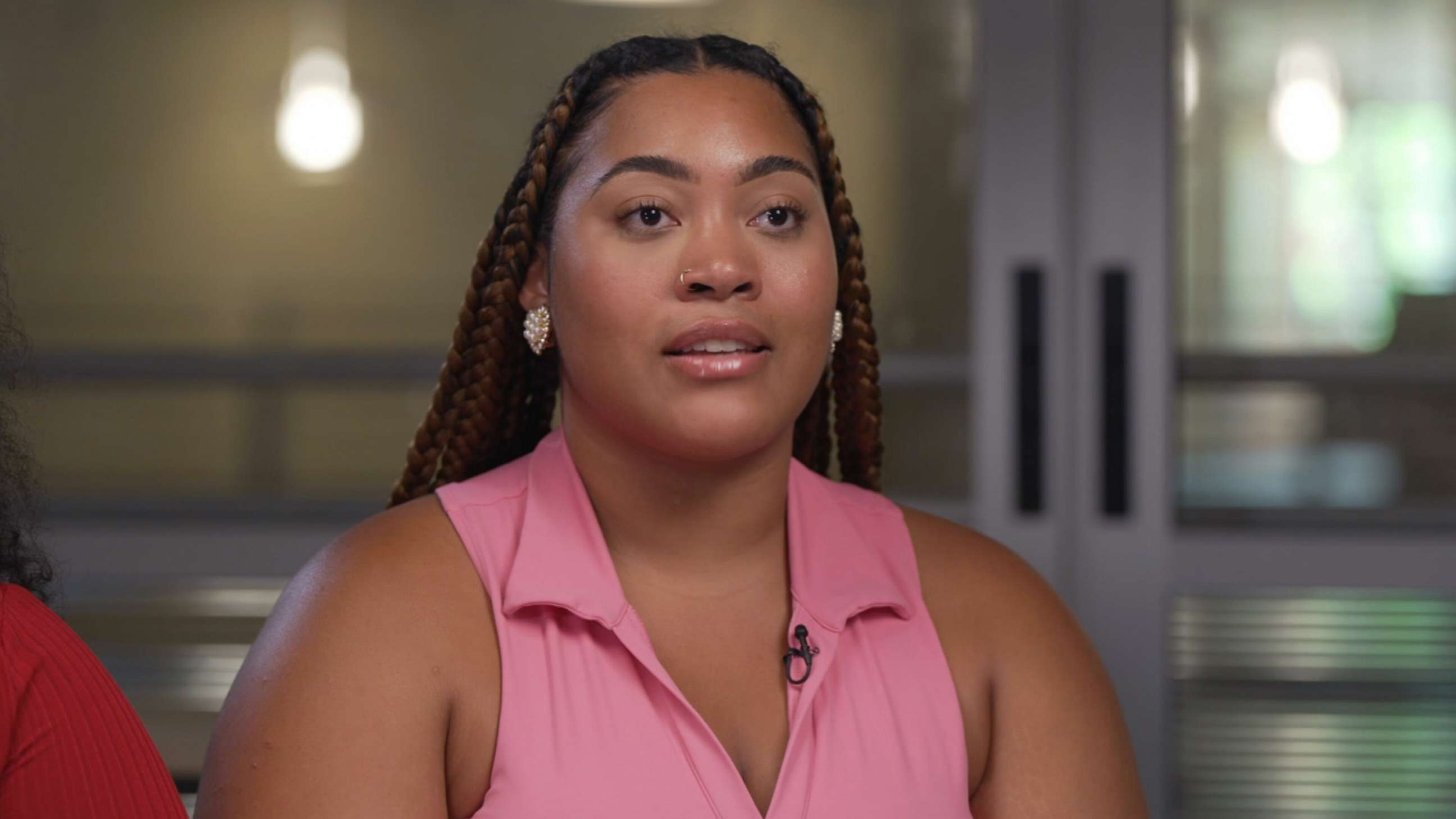 Lizzo has denied the allegations, adding that the accusations are "coming from former employees who have already publicly admitted that they were told their behavior on tour was inappropriate and unprofessional."
"I am very open with my sexuality and expressing myself but I cannot accept or allow people to use that openness to make me out to be something I am not," Lizzo wrote, addressing accusations of sexual harassment.
She later continued, addressing the weigh-shaming allegations: "I know what it feels like to be body shamed on a daily basis and would absolutely never criticize or terminate an employee because of their weight."
On "GMA3," the dancers said Lizzo's statement aims to invalidate their experience and trauma.
"For the many women that have -- because it's mainly women -- that have come forward and said they felt the same, or have shared their stories with us because they don't want to publicly share it yet, it completely kind of invalidates all of our experience and our trauma and our pain," said Rodriguez.
Williams said she finds it "sad" that the group wasn't met with "acknowledgment of our feelings when her brand is to preach about women empowerment."
Davis added, "I'm honestly mind blown at the hypocrisy just of everything that you stand for. You're contradicting right before our very eyes."
Marty Singer, Lizzo's attorney, called the lawsuit "specious and without merit" in a statement to ABC News.
Singer pointed to a video application for Season 2 of the Amazon Prime series "Watch Out for the Big Grrrls" in April 2023, after alleged incidents in the complaint occurred, in which Davis appears to say of Lizzo, "I look up to her so much; I just want to follow in her footsteps; and I just want to share that with the Queen Lizzo herself."
Singer argued that these "do not sound like the words of someone who was harassed or discriminated against. We are confident that Lizzo will be completely vindicated in this matter."