It's safe to say that Daniel Radcliffe won't be growing out his hair anytime soon after he's done shooting his latest movie.
Interested in
?
Add as an interest to stay up to date on the latest news, video, and analysis from ABC News.
The former "Harry Potter" star, 24, showed up at the WhatsOnStage Awards Sunday sporting a crazy do, admitting he had hair extensions put in to play Igor in "Frankenstein" opposite James McAvoy.
"I don't mind how it looks but I mind dealing with it. I don't know why any man would have it voluntarily," he told the Telegraph.
See: Daniel Radcliffe Discusses Life After 'Harry Potter'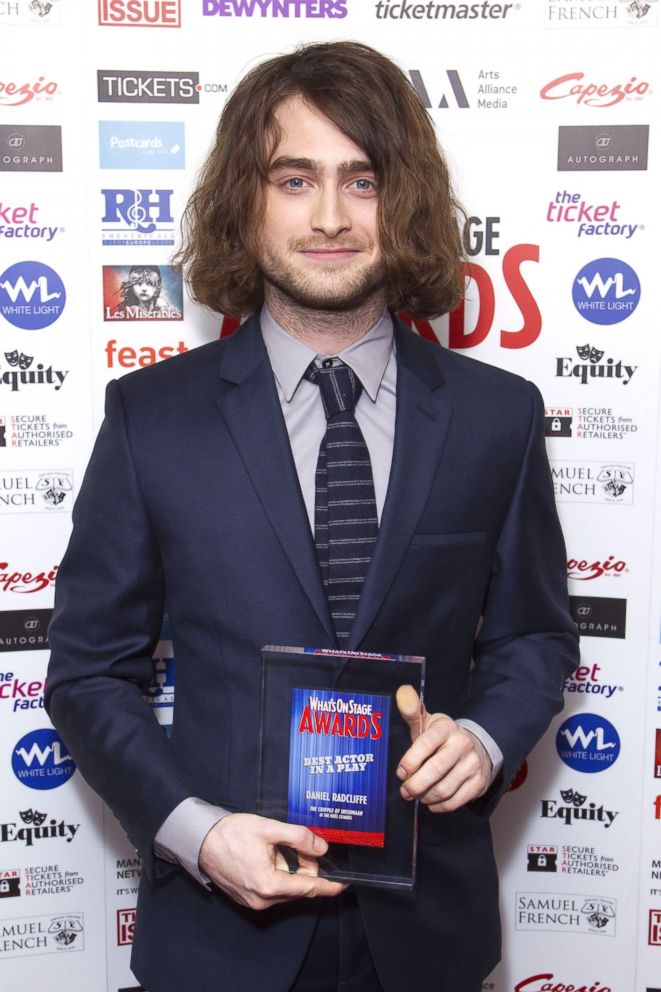 He continued, "The amount of work it takes, having to dry it -- doing anything to it is a f****** nightmare. I do have a whole new sympathy for women. I wouldn't be growing my hair this long in my own time."
He added that it's definitely not a permanent change, but that "there's something really fun about looking totally different and seeing yourself that way."
Better yet, he can walk the streets without being recognized.