— -- Jep and Jessica Robertson say their newly adopted son, Jules Augustus, is being "spoiled with love" by their family and the extended "Duck Dynasty" clan.
"If you can spoil a child, we are definitely doing that," Jep Robertson said today on "Good Morning America."
"I'm telling you, there's not an hour that goes by that he's not kissed or told that he's loved," Jessica added.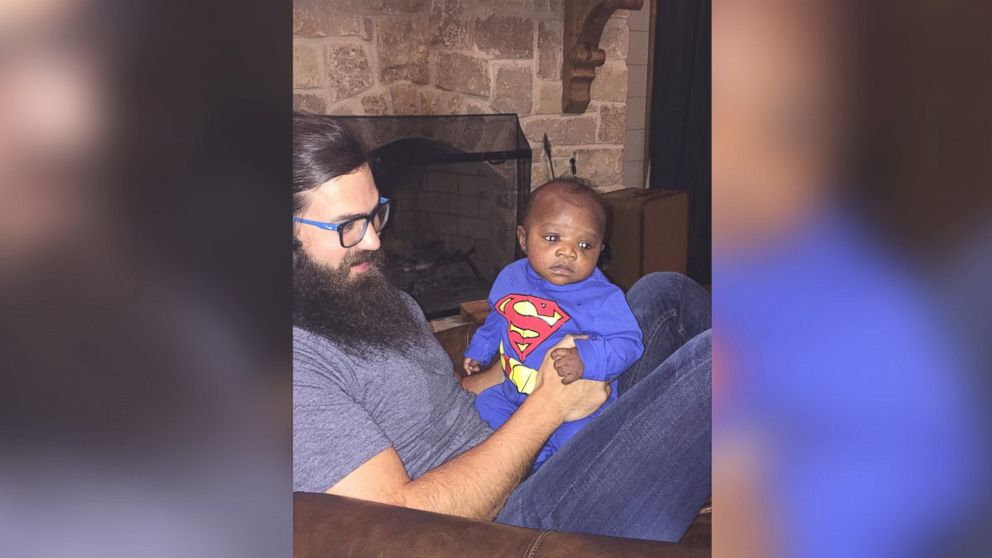 The Robertsons introduced viewers to the newest member of their family – their fifth child, whom they have nicknamed Gus – last night on the series debut of their new spin-off reality TV show, "Jep & Jessica: Growing the Dynasty."
The couple, who appeared on "GMA" with Jules and his four siblings - Lily, Merritt, Priscilla and River, - said it was a long process to adopt Gus, who joined the family seven years after the birth of their youngest child, River.
"It really was on my heart for many, many years and probably when River was about three or four I was like, 'Oh I just feel like this is something we need to do,'" Jessica said. "The more opportunities that were presented as far as helping the less fortunate or around in our neighborhoods or, you know, going overseas ... the urge got heavier and heavier."
The TV star said it was at the suggestion of her husband a little more than one year ago that the couple got serious about adopting.
"Jep came in one day and said, 'I feel like God put this on your heart for a reason. He didn't plant those seeds for nothing and this is definitely a God thing,'" Jessica recalled. "We waited a little bit longer and then we went and talked to the adoption agency and so we started that whole process."
"It was a long journey but he finally came into our lives," she said.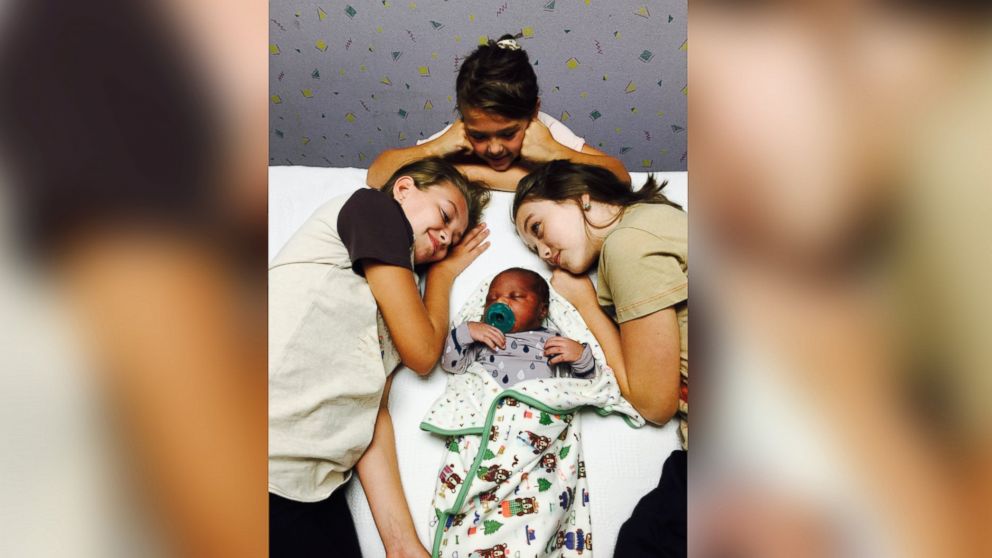 Jep joked that he "wanted a full basketball team" when it came to having five children, but got serious when asked how his father, "Duck Dynasty" patriarch Phil Robertson, reacted to his new grandchild.
In 2013, Phil Robertson, 67, was suspended from the family's hit "Duck Dynasty" TV show after he gave an interview with GQ Magazine in which he made anti-gay comments and said he didn't see black people suffering inequality before the civil rights movement.
"He's always said -- I guess this never got quoted -- he says, 'We're all part of one race, the human race,'" Jep said of his dad. "He says that quite often so he loves [Gus]."
"Jep & Jessica: Growing the Dynasty" debuted Wednesday night on A&E with two back-to-back half-hour episode and will have an eight-episode run, according to a press release from the network.
"It's tough, but awesome," Jep said of the couple's journey raising five children that is documented on the show.