While promoting his new film "Hercules," Dwayne Johnson posted an adorable picture from Australia.
"Silverbacks and Koalas get along after all... Thank you AUSTRALIA for opening your arms (and Koala claws) w/ love to myself, Team Rock and our entire SAN ANDREAS film crew. Being able to call AUSTRALIA 'Home' has been a true pleasure and unforgettable experience," Johnson posted Wednesday on Instagram alongside an adorable picture holding a Koala bear.
He continued, "the fans, the love, the filming, the crew, the workouts, the food and all our dirty jokes. Til we meet again, AUSTRALIA.. wish you peace, love and fine tequila -- if you can't find the first two, you can always find the last. #AussieLove #JRichardsBlues #KoalasTasteLikeChicken."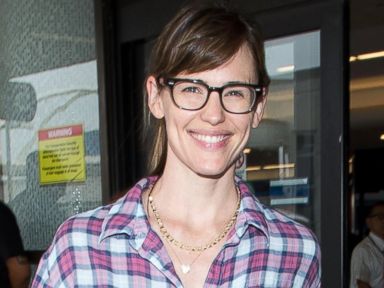 Read: Dwayne 'The Rock' Johnson Describes His 'Absolute Worst Time'
Related: Hollywood's Highest Grossing Stars Include 3 'Fast & Furious' Actors
In the picture, The Rock's arms are literally the size of the bear - it's ridiculous!
In another photo, Johnson posted a reflective selfie with "Let's have some fun tonight for #HERCULESMovie #BlackCarpet But first let me rock out my selfie game. #OperaHouseBoogie."
Maybe Johnson was reflecting on how far is career has come in recent years. Just Wednesday, an interview with The Hollywood Reporter was released, where the former wrestler and actor talked about his darkest times.
Johnson opened up about when his professional football dreams were crushed after being cut.
"There was no injury. It's just, 'That's it. You're not good enough.' That was very sobering" he told the Hollywood Reporter, adding that the stress also led him to break up with his girlfriend, Dany Garcia, who would go on to be his ex-wife. "The dreams I had, they're dashed. There is no more football. My relationship was crushed. That was my absolute worst time."
Today, the Daily Mail posted a follow up interview from Johnson's "Hercules" premiere.
"[I] hope not, but life is unpredictable," Johnson told the site about depression or troubled times coming back. "I like to use the hard times in the past to motivate me today."
He also dished on his love for tequila that he mentioned in his koala bear picture.
"I like to have a drink or two a night," he said, but added he doesn't get drunk. "The last time I got drunk was in college. It takes a lot to get me drunk. Plus when you get drunk you lose control, and I'm too controlling."