— -- "The Handmaid's Tale" star Elisabeth Moss is back with an amazing role that has fans and critics buzzing.
Moss, best known for her work in "The West Wing" and "Mad Men," recently stopped by ABC News to talk about her latest series, and said much of her success over the years should be credited to two things.
"I feel grateful that I've had the opportunities," Moss said on ABC News' "Popcorn With Peter Travers." "I came up at a time when the industry was realizing that women make money, that women make money at the box office, that they make people watch TV, that if you put a woman in a film lead a film, it will make money."
She added, "I just happened to be around at the right time."
Download the all new "Popcorn With Peter Travers" podcasts on Apple Podcasts, Google Play Music and Stitcher.
Moss' new Hulu series, "The Handmaid's Tale," is about the oppression of women. The series is based on Margaret Atwood's 1985 book.
"It is a dystopian present, an alternate present about a totalitarian regime that takes over the American government and runs it as a theocracy," Moss explained. "Fertility is at an all-time low so the women are rounded up, taken away from their families. Their children are taken away from them if they have them. And they are given to barren couples to basically breed for them."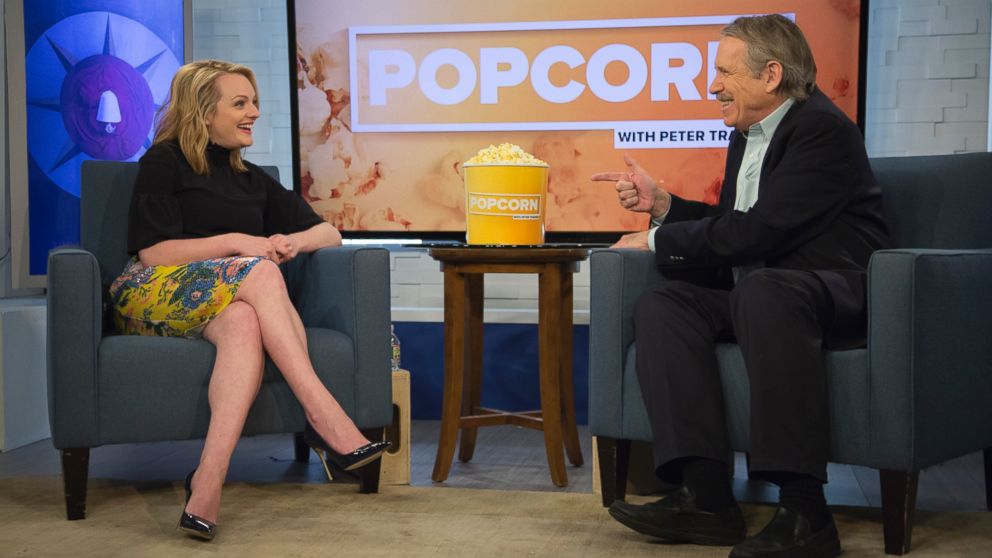 Moss is one of the producers of the film. And she was happy to point out that women took the lead in this production.
"I do think that it's always, always important to keep pushing, keep making sure that our industry understands that we can put women not only in front of the camera, but behind the camera and give them those opportunities as well," Moss told Travers. "Because for me, I love working with men. I love working with women. But the statistics on it are shocking. Four out of our five directors on 'Handmaid's Tale' were women. So for me it's something that's really important."
Be sure to watch the full interview with Elisabeth Moss and Peter Travers in the video above. "The Handmaid's Tale" can be seen on Hulu.